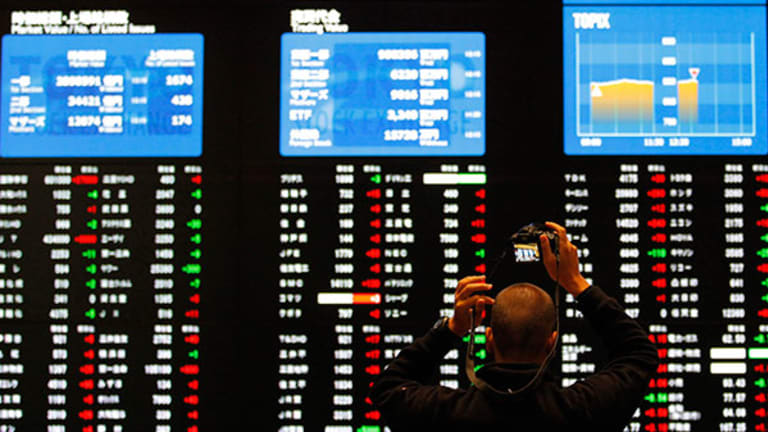 Apple, Amazon, Netflix Get Trashed, but Retain Value
Apple, Amazon and Netflix have taken quite a beating, but there's still long-term value in those plays, says IG market analyst.
NEW YORK (TheStreet) -- Tech giants, like Apple (AAPL) - Get Apple Inc. (AAPL) Report, Amazon (AMZN) - Get Amazon.com, Inc. Report and Netflix (NFLX) - Get Netflix, Inc. (NFLX) Report are bruised amid the global markets selloff, but they still have long-term value.
"These stocks have taken quite a beating, but there's still long-term value in those plays," said Chris Beauchamp, a market analyst with IG, based in London. "These are very solid businesses and the performance has been strong in what has been a very lackluster earnings season."
Beauchamp said investors should be looking at stocks, such as the aforementioned technology darlings -- names that were heavily popular before the selloff, but have now been depressed and offer a more attractive opportunity than a few months ago.
Apple shares lost 19.5% since its high on April 27 and reached a low for the year on August 24. Amazon fell 9.5% since its high on August 5. Shares of Netflix slumped 16.4% since the high on August 6.
Meanwhile, Beauchamp expects volatility seen across global markets in recent days to subside. On Tuesday, the Dow Industrials opened with a triple-digit gain, only to end the session lower by more than 200 points.
"Things appear to be stabilizing and I think the strong start to Tuesday's trading suggests there are still plenty of people willing to buy on the dip when the opportunity presents itself," he said.
On Wednesday, U.S. stocks rose in midday trading, with the S&P 500 higher by 1.8%. "Stocks are being helped along by the idea that maybe we're not going to see a move from the Federal Reserve in September," Beauchamp said.
Meanwhile, New York Federal Reserve President William Dudley delivered a press conference Wednesday morning, telling reporters that a September rate hike is "less compelling." Dudley declined to comment on Monday morning's volatile stock market opening, where the Dow dropped 1,089 points, its largest decline ever. The blue-chip index eventually pared its gains, closing Monday's session with a loss of nearly 600 points.