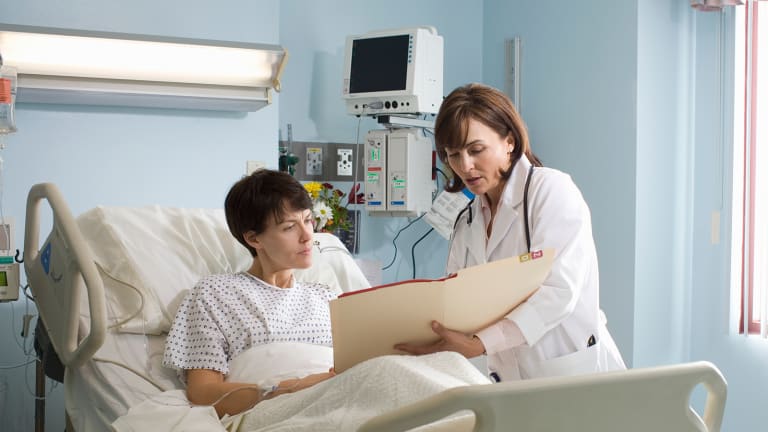 Publish date:
Alternatives to Buying COBRA Insurance
Most healthy employees do not need the extensive coverage that COBRA provides and should simply buy insurance from the marketplace.
Most healthy employees do not need the extensive coverage that COBRA provides and should simply buy insurance from the marketplace.
Employees who are suddenly faced without the prospect of a job often lean toward purchasing COBRA (the Consolidated Omnibus Budget Reconciliation Act). However, they may be unaware that many other options remain for health insurance coverage.
While COBRA was a previous stand-by health care solution for some consumers in the past, after the Affordable Care Act was enacted, former employees can choose from plans in the marketplace. COBRA is the federal law that grants people the right to keep their health insurance from their employer in place for 18 months after leaving the position.
"COBRA was a real lifeline for people who might otherwise go uninsured," said Lisa Zamosky, senior director of eHealth (EHTH) - Get eHealth, Inc. Report , a health insurance exchange based in Mountain View, Calif.
Under the ACA, employees have 60 days to purchase a health insurance plan through the marketplace whether it is operated by the federal government or private company.
COBRA does have its advantages, mostly for employees who have been diagnosed with serious or critical illnesses and needs the benefits of a more robust coverage.
"It can be particularly valuable for people who are in the middle of a course of medical treatment and for those who don't want to look for new coverage or run the risk of losing network access to their doctors," she said.
One of the largest drawbacks about COBRA is its cost. COBRA tends to be very expensive and many former employees who are drawn to it are shocked by the expense because they have to pay the entire cost of the plan, which includes the portion the company paid as a benefit. It is also a temporary solution and only provides coverage for 18 months with exceptions in states like California.
The average monthly premium for individual employer-based coverage is $557.5 per month, according to the Kaiser Family Foundation's 2017 report. In contrast, the average individual premium for people buying coverage on their own but who don't qualify for subsidies under the ACA, is $440 per month, based on eHealth's data. For younger adults who are 18 to 24 years old, the average premium is $257 and for people who are 25 to 34 years old, it is $312.
Employees who rarely seek medical treatment, including Millennials who change jobs often, should seek coverage from the marketplace.
"COBRA is not cheap," said Etti Baranoff, an associate professor at the Virginia Commonwealth University School of Business in Richmond, Va. "If you are a very healthy person, you can just go to the individual market and shop for your own coverage because the individual market can give you very good rates."
Consumers should look beyond COBRA for coverage because the marketplace provides a broader range of options. The ACA gives individuals 60 days to buy coverage when there is a qualifying life event such as the loss of a job, marriage, divorce or a change in location.
"If you opt for COBRA coverage, you lose your 'qualifying life event' status and will likely have to wait until the next open enrollment period or until your COBRA coverage expires before you have another chance to buy a new plan on your own," said Zamosky.
Choosing a plan from the marketplace means consumers can qualify for subsidies that lower the monthly premiums, making them more affordable. If your household income is less than 400% of the federal poverty level or $48,000 per year for a single person, you may qualify for them. The government subsidies can not be used to pay COBRA premiums.
"When you enroll in COBRA, you need to cover the full cost of your plan's monthly premium yourself," she said. "It doesn't matter that you might have qualified for subsidies under Obamacare."
Younger people have more affordable options under Obamacare such as being able to purchase special catastrophic health insurance plans that are only available to people under age 30. Those plans also do not qualify for subsidies.
Consumers can also buy short-term gap insurance, accident or critical illness insurance plans to avoid running into a financial catastrophe or bankruptcy if an ailment or emergency occurs. A short-term plan, can average $83 per month for adults 25 to 34 years old, said Zamosky.
The downside is, these plans don't meet the coverage requirements of the Affordable Care Act and don't cover pre-existing conditions.
The Republican-controlled Congress repealed the mandate for individuals to buy health insurance coverage or face a penalty. But the Affordable Care Act has not been repealed despite many attempts to do so and subsidies for premiums still exist as well as the requirement that insurance companies do not deny coverage or charge higher premiums to people with pre-existing conditions.
Some consumers favor accident insurance plans that provide payouts from accidents. The money goes directly to victims instead of medical care providers. Policyholders receive cash to pay for medical bills or rent or a mortgage payment while they're hospitalized.
Another option is a critical illness insurance plan. These plans are similar to accident insurance plans, paying the policyholder when they're diagnosed with a covered serious medical diagnosis.