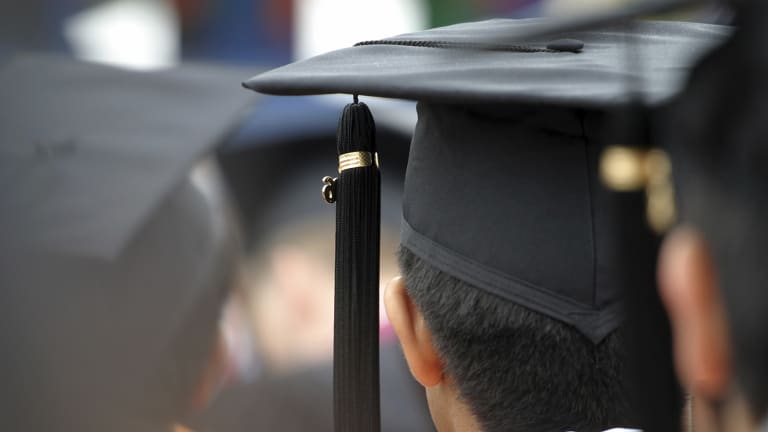 A 529 Plan and College Savings Should Be Among Your New Year's Resolutions
A 529 college savings plan is tax-free savings for students, but it's also a beneficial and fast-growing gift for parents, grandparents, friends or other family.
If you or a loved one plans to go to college, a 529 plan should top your list of New Year's Resolutions.
A 529 plan allows parents, grandparents, friends, family or future students themselves to invest post-tax dollars in higher education. While some 529 plans let investors pay for credits at colleges or universities in advance, most plans allow investments to grow tax-free and let the plan's beneficiaries spend the proceeds on qualified expenses including tuition, fees, books and room and board.
A Fidelity Investments study found that, among the 72% of American families currently saving for their children's higher education, 41% are using a 529 college savings account. That's a 24% increase in overall savings and a 62% increase in the use of 529 plans since 2007.
It's also surprising, considering that 72% of respondents told financial firm Edward Jones that they have no idea what a 529 plan is, including 54% of those making $100,000 a year or more. The 529 plan has been around since 1996, yet only 32% could correctly identify a 529 plan as a college savings tool from among four potential options last year.
"Proper education can prevent individuals from solely relying on scholarships or financial aid, as these strategies can be unpredictable," says Danae Domian, an Edward Jones principal responsible for college savings plans.
According to the National Consumer Federation, U.S. shoppers planned to spend an average of $967.13 on holiday shopping in 2017. Keith Bernhardt, vice president of retirement and college products at Fidelity Investments, notes that if shoppers put just $500 of that toward college savings each year, that would add up to $9,000 after 18 years without even factoring in the compounding annual growth from a 529 plan.
"While families have adopted more active and effective savings habits over the past decade, this year's study still finds that on average, parents are on track to reach just 29% of their college funding goal by the time their child heads to campus," Bernhat says.
Overall, 45% of parents admit they do not know how much they should be saving each month for their child's college education. When asked what they expect the four-year cost of college will be by the time their child heads to campus, parents of preschoolers fell short by an average of $110,000 for public universities and $194,000 for private, on average. Actual costs: $209,000 for public, $320,000 for private, on average, according to the current rate of college tuition inflation. Even parents with high school students underestimated the price of a four-year degree by an average of $77,000 for public and $145,000 for private. Actual price? $143,000 public and $218,000 private, on average.
That last estimate is particularly painful, as laws governing 529 plans allow contributors to hand over a lump sum of up to $70,000 and spread that gift evenly over five subsequent years for tax purposes. That contribution is not only covered under a gift exemption, but it also prevents contributors from having to file a separate gift-tax return. While 76% of parents told Fidelity they are very to somewhat familiar with 529 plans, they were often mistaken about the following:
That they can change a plan's beneficiary at any time
That their child can use funds for books and supplies as well as fees
That some states offer tax deductions or credits for plan contributions.
That, despite 44% of parents believing a 529 plan would hurt a student's chances at financial aid, only 5.6% of 529 plan assets (or college savings in general) are factored into the federal financial aid formula
The average 2017 college graduate is carrying more than $37,000 in student loan debt, according to college and scholarship site Cappex. That debt is carried by more than 70% of all graduates and is up from $12,759 two decades ago, when just 54% of all students graduated with debt. With that in mind, ignoring the benefits of a 529 plan can be costly.
Despite the cost, college is still worth the price. According to a 2014 study by Pew Research Center, more than 70% of those with bachelor's degrees or better are employed, compared to 54% to 64% of those without said degrees. The median annual income of college graduates ranged from $57,200 for those with a bachelor's degree to $85,228 for those with professional degrees. That's compared to $37,436 for high school graduates and roughly $40,000 for those with some college or an associate's degree.
"Pinpointing how much you should save can feel like a moving target -- especially when your kids are young and college goals for your child's education may be more undefined," Fidelity's Bernhardt says. "But the key is to get started."
More of What's Trending on TheStreet:
This article is commentary by an independent contributor. At the time of publication, the author held no positions in the stocks mentioned.