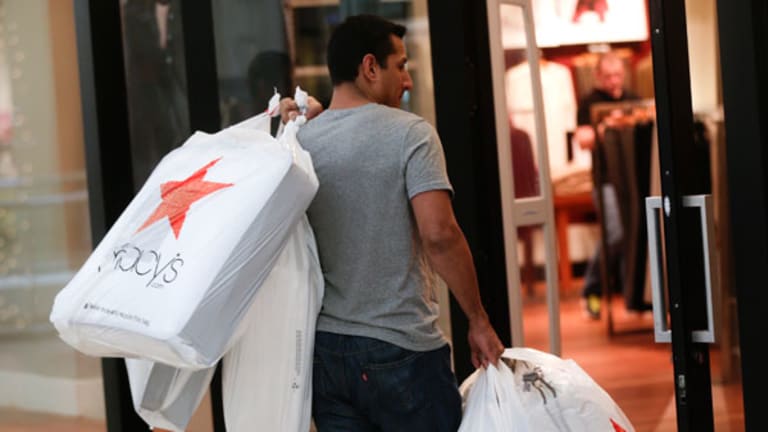 5 Last-Minute Tips for Wrapping Up Your Holiday Shopping
Did the holidays sneak up on you? Here's some last-minute help for shopping procrastinators.
NEW YORK (MainStreet) -- If you're reading this, you either actually need help finding gifts or are here for a hardy chuckle at those who do. In either case, welcome.
Since the first Christmas decorations started showing up in department stores and home-and-garden chains in September, it's been a slow trudge toward the holiday itself. By October, candy canes had appeared in supermarkets and retailers held their first sales. In November, shoppers were in Target (TGT) - Get Target Corporation Report , Wal-Mart (WMT) - Get Walmart Inc. Report and other stores as early as Thanksgiving night taking advantage of holiday sales. What nobody tells retailers who frantically push Cyber Monday, Green Monday and Free Shipping Day deals is that shoppers' lives don't stop just because it's the holiday shopping season.
According to the National Retail Federation's survey of holiday shoppers conducted this season, only 3% of people shopping for Christmas presents planned to start during the last weeks of December. In fact, more than a third started well before November. Though there are folks who hold off on gift exchanges until just after Christmas, New Year's or the Feast of the Epiphany -- the traditional end of the 12 days of Christmas on the Christian calendar -- there are some who've just been preoccupied for the past few months or so and had the holidays sneak up on them.
Again, life doesn't stop just because some publicly traded retailer decided to have a sale.
Continue Reading on MainStreet