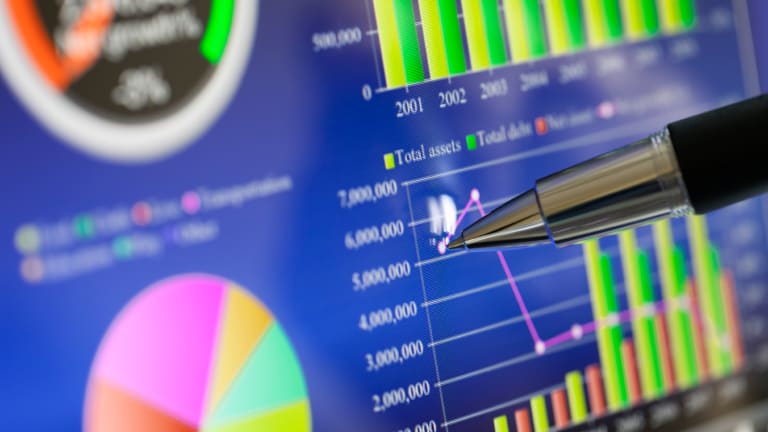 4 Game-Changing Stock Market Investment Apps to Start Using Today
It seems every industry is being disrupted, and the stock market is no different. Here's four of the apps making headlines for stock market investors.
If you used to want to gain an advantage over other investors in the market, in the past, you often had to do something illegal. Today, in the span of seconds, you can join a group or download an app and suddenly have collective wisdom at your fingertips, giving you an advantage over investors who do not. From access to information, to easier, cheaper trades, it seems the traditional barriers and learning curves to investing in stocks are disappearing.
Here's four start-ups that are changing the way both beginner and experienced investors are comprehending the stock market.
The words "stock market" and "free" don't generally go hand-in-hand, so when someone tells you they are executing stock trades with no fees, it makes you sit up and listed. Although Robinhood is limited to mainly U.S.-based stocks and does not currently have a Web interface (though it is coming), its no-minimum-deposit platform is gaining ground.
Unlike the majority of platforms to make stock trades, the interface is really easy to use and perfect for beginners making their first ever trade. The team behind Robinhood has taken the time to ensure everything from signing up to actually using the platform and keeping track of your investments takes no effort at all.
With over $22 million saved in fees by its users, Robinhood make money largely in the margin lending interest and uninvested customer cash deposits. Many have found it to be a great app to trade stocks, from beginners to seasoned investors, and it stands to become a serious player in the market.
One of the original disruptors to the stock market, eToro's famous trade mimicking function, "copytrading," is undoubtedly its most popular feature. With the opportunity to invest just like Warren Buffet without lifting a finger, it's a value proposition like no other.
Getting started with eToro is straight-forward, with a $10,000 demo account to experiment with, eToro allows users to step in and get comfortable with its interface.
Once you're ready to put some real money towards your trades, you can get started for as little as a $50 deposit, of which you are able to review and copy the most successful traders on the platform.
eToro performs best as the web based platform, though is also available on iOS and Android, and you have access to the community of 4.5 million users in more than 170 countries worldwide.
You can decide exactly how to invest your money on the platform, and if you know what you're doing, you'll draw a large following with other members copying your every move, automatically.
The platform dubbed as Twitter for stocks, StockTwits is like a large a message board that hosts people's opinions, reviews and conversations about the events occurring in the stock market.
The inventor of the "cashtag," a live linking system using the dollar ($) symbol, which Twitter integrated into its platform, it's easy to see the influence StockTwits has on social investors.
It pulls streams of information from various sources of information on stocks from across the web including social media. These streams are offered to provide information to the community so that they can develop their own opinions, be better informed and manage their investments with information that is summarized in 140 character messages.
Users can select to follow certain stocks or specific contributors to appear in a personalized stream in StockTwits' $TICKER system that is operates much the same way as a ticker stream seen at the bottom of the screen during news casts.
(Disclosure: I work for INDX.guru.)
Chances are, you're one of the 98% of global investors which are underinformed when they trade stocks. Self-dubbed as the "most beautiful" (and fast, and free) stock market monitor on the planet, INDX.guru is a responsive Web-based (and soon to be released on iPhone and Android) app is in private beta, soon to be open beta.
Why is this a game-changer? Before this product, access to this kind of information would either take you hours of research with multiple sources, or a fee of up to $28,000 per year with some traditional providers, like Bloomberg.
What this means, is now you don't have to have all the time in the world, or deep pockets, to get the same kind of information as someone who has.
INDX.guru's dashboard is easily digestible and claims to be bias-free, which is important because there is plenty of bias with information served up when searching for stock tips.
It does what it says on the box, and displays over six million points of data in a streamlined, modern dashboard. When something changes, you're instantly notified, so you never miss a thing. Two new metrics prove extremely useful: heat (being the volume of media coverage) and sentiment (being a measure of recent price performance relative to a selected market index).
The Sydney-based start-up has launched with ASX-listed companies only, though NYSE and NASDAQ data is the next move, and supports each listed stock with a stream of market positioning, relevant news, blogs, tweets, videos and announcements in a single dashboard.
Early users of the product have been experimenting with other uses for the app, including using it as a media monitoring service, a competitor tracking dashboard, and research purposes.
You can join INDX.guru's beta here.
This article is commentary by an independent contributor. At the time of publication, the author held TK positions in the stocks mentioned.
Tomer Garzberg (TomerGarzberg.com) is a growth hacker and blogger at INDX.guru. For a long time, Garzberg hoped to get into trading, but found the process convoluted. When approached by INDX.guru to grow its presence, it actually armed him with enough knowledge to make his first trade. Now Garzberg hopes to empower other first-time traders and self-directed investors to do the same. Follow Tomer on Twitter @TomerGarzberg.