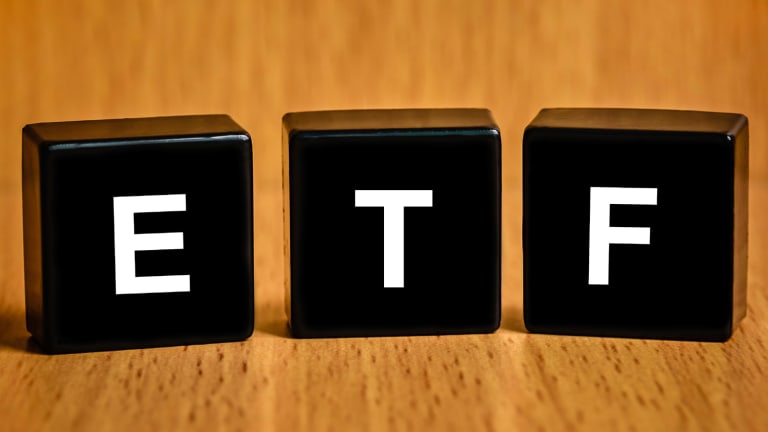 3 Tips for Profiting From the High-Dividend ETF Trend
It's important for investors to target ETFs with strong recent returns and to determine how much risk they are willing to accept.
ETFs that track high-dividend-paying stocks have been some of the best performing funds this year, strongly outpacing the S&P 500 and many of the large-cap growth funds that were in favor last year. Dividend funds and ETFs are attractive to investors in search of higher yields in this low interest environment, and they also tend to be defensive, which is appealing in volatile markets.
If you want to capitalize on the dividend trend, here are three crucial things to remember:

1. Focus on ETFs with strong recent returns
While some dividend funds have had strong recent returns not all dividend funds have done well lately. Many dividend ETFs trounced the S&P 500 in the first four months of the year—iShares Select Dividend (DVY) - Get iShares Select Dividend ETF Report  gained 10.0% compared to just 1.7% for the index—but others like PowerShares International Dividend Achievers (PID) - Get Invesco International Dividend Achievers ETF Report , haven't done as well (PID was up just 2.2% in the first quarter). So don't buy just any dividend ETF; invest in the ETFs that have strongest recent returns.
2. Take risk into account
Some dividend funds are riskier than others: they may invest in more volatile areas of the market, like small caps or emerging markets, or they may have more concentrated portfolios. WisdomTree Small-Cap Dividend (DES) - Get WisdomTree U.S. SmallCap Dividend Fund Report , for example, invests in small- and micro-cap stocks, and it's often been more volatile than iShares Select Dividend, which invests in large- and mid-cap stocks.
And it's important to remember that dividend funds are stock funds. Even though these funds may have good yields, they aren't a substitute for bond funds.
3. Look beyond a fund's name
Many dividend ETFs have similar names, which leads investors to assume that these funds own the same stocks. But that's not the case. When you look past the funds' names, you'll find that they are different enough to provide good diversification.
Here's an example of three core, diversified dividend funds that have had good gains this year through April 30, 2016. These ETFs sound the same, but you can see that they are invested in different areas of the market.
iShares High Dividend
(HDV) - Get iShares Core High Dividend ETF Report
 is almost entirely invested in the largest stocks, while iShares Select Dividend and
SPDR S&P Dividend
(SDY) - Get SPDR S&P Dividend ETF Report
 have more exposure to mid- and small-caps. iShares Select Dividend is overweight in utilities, a sector that's not in the top three for SDY or HDV. SDY has more exposure to industrials than either of the other two ETFs, and HDV has more invested in energy stocks.

If you bought all three of these ETFs, you'd essentially own about 217 individual stocks, and only eight of these stocks were held by all three funds. The majority of the stocks—74%—were owned by just one of the ETFs.Funds that have done well recently, like these dividend ETFs, tend to do well for a few months or even a few years (academics call this 'persistence of performance'). But that doesn't mean every strong-performing ETF will continue to excel. One of these dividend ETFs will likely stumble before the others, and by investing in several strong performing dividend funds, investors can increase their chances of owning an ETF that continues to outperform.
This article is commentary by an independent contributor. At the time of publication, the author had positions DVY, SDY and HDV.