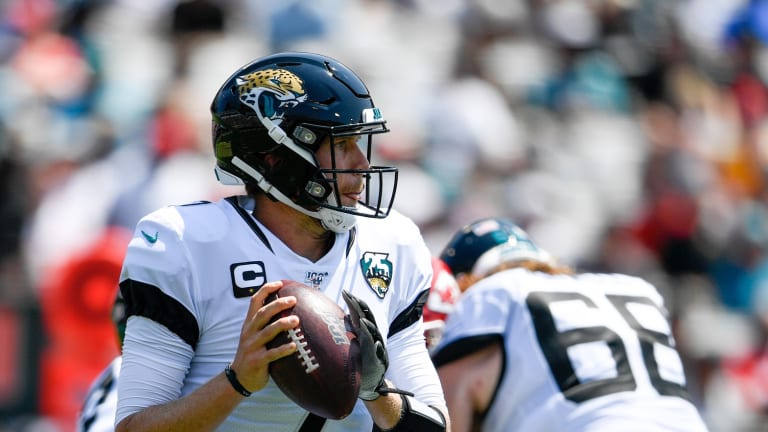 Week 11 Fantasy Football Sleepers: Nick Foles, Jack Doyle and Ross Dwelley
Each week, we try to find some sleepers for you to insert into your line-up. Most are pretty deep sleepers and all are players that are either on your bench or the waiver wire.
Here are your sleepers for NFL Week 11:
Nick Foles QB - JAX vs. IND - Foles was a week 1 sleeper for me  and it was working out great until he got hurt in the first quarter after a monster throw to D.J. Chark. It's time to go back to that well. This is more of an emotional call. Colts have a solid passing defense and did well against the likes of Patrick Mahomes and other top QBs this season. But Foles and the Jags are going to be amped in this division battle and could flip the playoff script with a win.
Jack Doyle TE - IND vs JAX - He has the name of an early 1900s Irish boxer and is fighting off Eric Ebron for TE supremacy in Indy. Ebron is getting more targets but Doyle is becoming the goto option in the endzone. Brissett is back so the passing game should be in a higher gear. A good bye-week fill-in.
Ross Dwelley - SF vs. ARI - Who? Yes. Ross Dwelley. And you know why. Someone in the Cardinals locker room needs to write on the chalk board, "Stop the tight end" because this is getting embarrassing. The Cardinals are giving up 15 points to opposing tight ends and no one else is even close. We've jumped on this trend early and will keep riding it. Dwelley will likely be the starting tight end with Kittle hobbled.