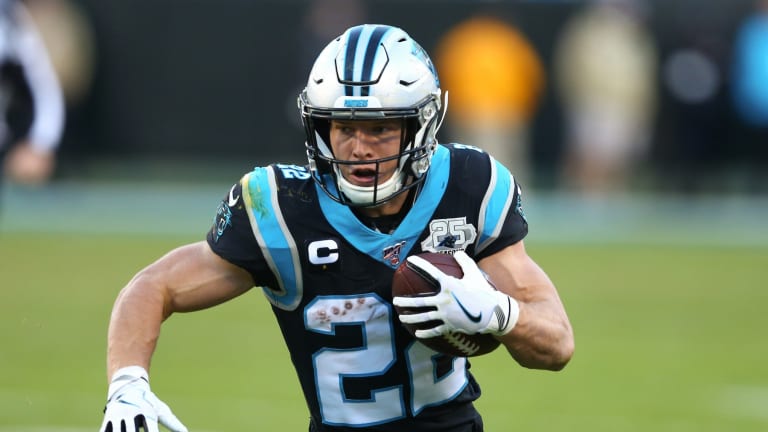 Must Have Tools and Stats to win Your Fantasy Football Playoffs
Tools, data, and rankings are an essential part of having a successful run in the fantasy football playoffs.
Tools, data, and rankings are an essential part of having a successful run in the fantasy football playoffs.
Win your Week 14 match-up
Whether you are deciding which player to start or who to pick up off the Waiver Wire, Bull Market Fantasy and our great partners from Full Time Fantasy and Sports Illustrated have you covered from every single angle. 
If you watch our Tuesday or Thursday episodes of the Bull Market Fantasy Show, you already know we bring in great analysts that provide excellent insight. Like when we talked to former Eagles running back Brian Westbrook about Dalvin Cook's injury outlook heading into Week 14. Or when Madelyn Burke stopped by to tell us Daniel Jones' ankle injury is serious and the team will likely start Eli Manning against the Eagles two days before it was even being reported. 
And then of course we go deep into the Waiver Wire and Start Em, Sit Em with Jim Cramer for our lightning round. 
And if you want even more analysis and data...we have them all at your fingertips.
Week 14 Player Rankings
Our partners at Sports Illustrated have the BEST player rankings in the business. You can check them all out here:
Week 14 Running Backs Rankings
Week 14 Wide Receiver Rankings
Week 14 Tools and Data
The tools and data from our partners at Full Time Fantasy can be a real game changer and help you win you match-up in the first round of the fantasy playoffs.
Defensive Points Allowed: Find out which teams are getting burned or shut down opposing QBs, RBs, WRs, and TEs.
Player History vs. Week 14 Opponent: This tools gives you the option of seeing how any player has performed against this week's opponent in the past. 
Target Report: Which running backs, wide receivers, and tight ends are getting targeted the most by their Quarterback. 
Match-up Previews:This tool is designed to highlight matchups to exploit.
Snap Counts: Find out which players are seeing the most action compared to their teammates. 
Match-up Analyzer:  A helpful tool when deciding between two closely ranked players.
DFS Lineup Optimizer: The best, fastest, and easiest way to produce a GREAT DFS lineup.
There's so many tools and stats at your disposal, we make it easy to ensure success for your fantasy football season, week, and of course championship!