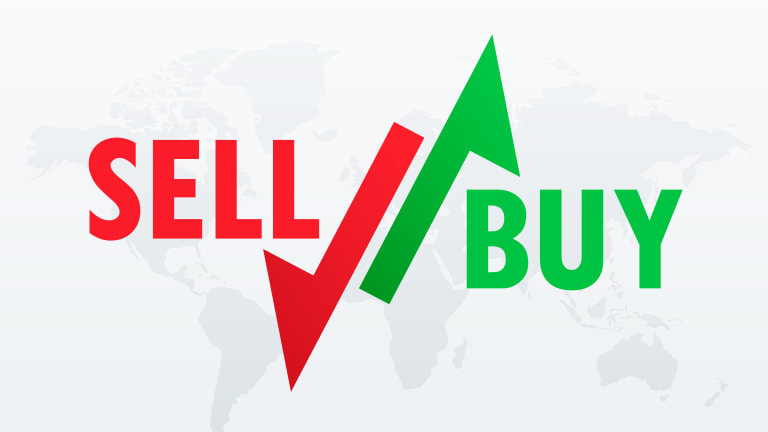 Sector Buy/Sell Signals - Week of December 30, 2019
Expect trading activity to be relatively light and price swings to be relatively modest, but all momentum signals remain green for equities.
The major large-cap U.S. equity indices continue to establish new record highs as we wrap up both 2019 and 2010s. For the first time since August 2018, we can say that mid-cap stocks are also at all-time highs! Small-caps? Not so much. While they've finally pulled themselves out of correction territory, the Russell 2000 is still about 4% below its all-time high set around the same time.
With the S&P 500 up 9% just in the 4th quarter, it's easy to feel both optimistic and complacent, but this graphic concerns me.
A year ago, investors were panicked when the Dow fell 20%. But the index was back at all-time highs by April. A lot of investors probably overreacted and sold some of their equity positions when they should have been viewing stocks as a buy low opportunity (and, hindsight being 20/20, the Fed pivot was the indicator that would be the catalyst for the rebound).
One year later, it's the opposite scenario. Investors are overly optimistic and equities are in overbought territory. While it's easy to think that the good times will continue to roll (and they very well might), it's prudent to at least consider some hedging or defensive positioning here. A fund, such as the FlexShares Quality Dividend Defensive ETF (QDEF), makes some sense.
Things look especially strong on the international equity side. I believe that foreign stocks will outperform U.S. stocks in 2020 and some of the catalysts for this change are already in place. From central banks pumping stimulus into their respective economies to a steadily declining dollar, the table is setting for international stocks to finally retake leadership. Emerging markets, in particular, look compelling here.
The fixed income side is looking a little more mixed. 14% gains out of long-dated Treasuries are nothing to complain about, but they're also 7-8% off of their earlier year highs. This shift to equities since September has been profound. High yield bonds look strong based on momentum signals but I wouldn't touch them at all in 2020. I wrote last week about how junk bonds look even junkier than we realize. The risk/reward profile of junks looks extremely poor.
Here is the full scorecard for the week ahead.
If you liked this article, please click the LIKE button or share it on Twitter, Facebook, etc. using the buttons below.
Feel free to leave any comments, questions, or thoughts on the ideas presented here (and sign-up if you haven't already).
Follow me and receive periodic notifications when I post here by clicking the FOLLOW button at the top of the page!