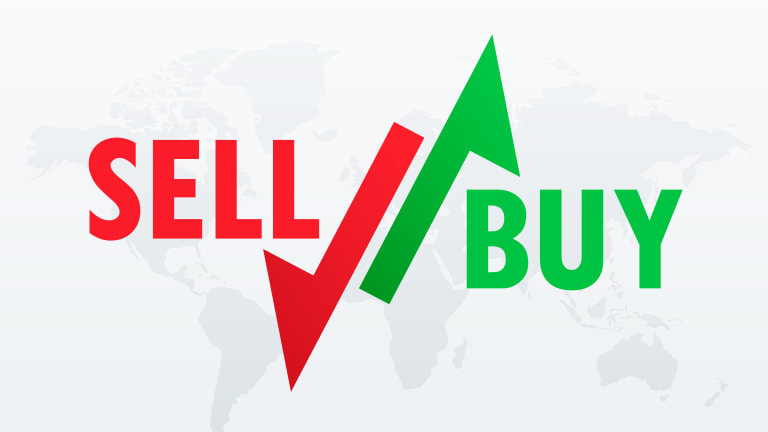 Sector Buy/Sell Signals - Week of December 16, 2019
International equities as well as U.S. thematic strategies, including momentum and low volatility, look like strong buys, but some domestic sectors are starting to slip below their 200-day moving averages.
We got the phase one trade deal but the financial markets had long expected and pretty much fully priced in at the end of last week. While the details of what the deal actually entails remain murky, it appears to mostly be the soybeans-for-tariffs agreement that's been assumed for some time. The markets reacted positively initially before selling off as we didn't get a whole lot of clarity from either side, something that has torpedoed past trade efforts and has many investors skeptical that a meaningful trade agreement will actually come to fruition. Stocks moved up modestly on Monday but, again, much of this was expected and priced in.
U.S. stocks are still flashing mostly buy signals although some defensive sectors are breaking down. Real estate just moved back below its 200-day moving average for the first time in nearly a year but most other sectors still look to be in good shape technically. Last week's removal of some trade uncertainty coupled with the election results in the United Kingdom, which should ensure a Brexit conclusion by the end of January, provide a bullish backdrop that could send stocks higher into the end of the year. Several major market themes, including momentum, low volatility and high beta, all appear to be operating from positions of strength this week.
International stocks, an increasingly popular pick to outperform in 2020, are looking very solid as the combination of reduced political pressure, some economic stabilization in both Europe and China and a falling dollar is helping fuel the recent rally. From a valuation standpoint, foreign equities still look like an attractive alternative to those in the U.S. although the dollar strength will remain a key factor to watch in the coming year.
I'm still watching gold closely here. Frequent readers will note that I've expected gold to move back towards the $1400 level before making a run at $1700 at some point in 2020. Following a couple of recent trips back into the $1450s, gold is back above $1480 this week and looking like it could make a move towards $1500 again. I believe a bullish sentiment for risk assets will carry through to at least the first part of 2020 before giving way to a retracement of some of December's rally. If gold moves back above $1500, I might reconsider where I think it's headed but for now I still think a move back down is more likely than not.
Here is the full scorecard for the week ahead.