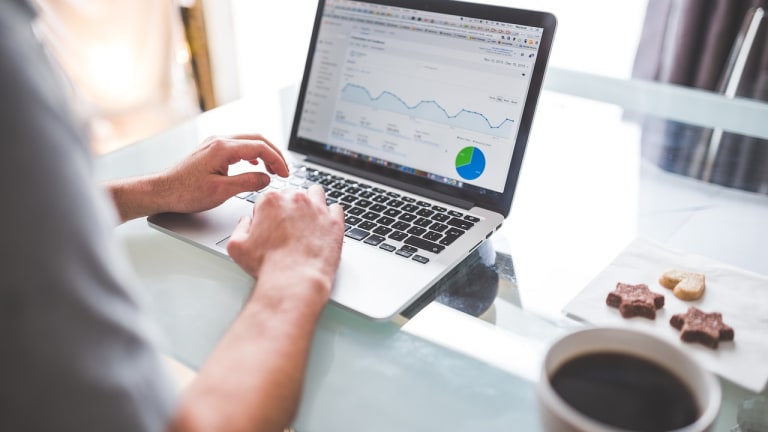 ETF Trade Ideas For The Week Ahead: Gold, REITs, China, Retail
Stocks resumed their winning ways last week but the disconnect between economic fundamentals and investor enthusiasm is making attractive trade opportunities fewer and more difficult to find.
The holiday-shortened week kept activity light but home sales data and other economic reports gave investors more reasons to buy. Strong Black Friday sales numbers offered more evidence that consumers are still spending and the latest momentum probably pushes equities up through the end of the year.
There's a lot of data, however - manufacturing, corporate earnings and jobs growth among them - that should remind us that many parts of the economy are weak despite being overshadowed by consumer activity. That makes many segments of the equity markets risky and overpriced.
With fewer genuinely attractive opportunities remaining in equities, here are a few trades that offer some potential.
SPDR Gold Trust ETF (GLD)
I've been a gold bill for a little while and still believe that a 2020 price target of around $1700 is still more likely than not. However, it's looking more and more like gold could experience a significant breakdown before it makes a run at that level.
Gold demonstrated a classic breakout at around the $1360 to $1365 level back in June and promptly shot up past $1550 two months later. The metal has been drifting lower ever since. What originally looked like a modest digestion of rapid gains is looking more like a move back to original support levels back at $1350 to $1360.
$1350 looks like the most reasonable short-term target although a decline all the way down to $1300 is in play if it can't hold $1350. Overall, I still think gold is a good bet for next year but there's probably going to be a better entry point if you're willing to wait.
Pacer Benchmark Data & Infrastructure Real Estate SCTR ETF (SRVR)
I can't really take credit for this idea. I listened to a recent "ETF of the Week" podcast with Tom Lydon of ETF Trends where he discussed the FlexShares STOXX Global Broad Infrastructure Index ETF (NFRA). His thesis that countries all around the world, not just the United States, will need to commit and raise their spending on infrastructure over the next decade and longer makes a lot of sense.
Personally, I'd make a more targeted pick on this theme and go with SRVR. A focus on data center REITs gives you exposure to one of the fastest growing areas of infrastructure and helps you avoid some of the garbage, like mall REITs, that exists in the space.
We hear a lot lately about companies expanding their big data infrastructure and several of the big telecom giants looking to build out their 5G capabilities in the next year or so. All of this points to the need for bigger development and growth in the data infrastructure space. SRVR has beaten the S&P 500 by nearly 10% this year reflecting this trend and I see that continuing into 2020.
iShares China Large-Cap ETF (FXI)
It goes without saying that China equities have been dead money ever since the trade war with the U.S. began. Chinese tech, in particular, has taken it on the chin. I've long believed that Donald Trump would complete a trade deal in some form or fashion before next November in order to build his case for re-election.
I'm starting to have less conviction in that idea and the official signing of the Hong Kong by Trump last week further complicates negotiations. China never seemed to be in a rush to sign a deal and has said several times it wouldn't feel pressured to make excessive concessions. While passing the bill in support of Hong Kong's pro-democracy demonstrators was the right thing to do, it likely delays any phase one trade deal in the process.
I've recommended holding China equities in anticipation of a completed deal in order to pick up the 20%+ gains that could be had (as long as you're willing to buy and hold). The timeline for capturing those gains probably just got a little longer. FXI dropped nearly 3% on Friday following the news and could be headed even lower depending on whether or not negotiations have genuinely soured.
SPDR S&P Retail ETF (XRT)
As I mentioned earlier, Black Friday sales numbers looked encouraging and puts the retail sector in the spotlight as it usually does during December. Much of the biggest gains were seen online at the expense of the traditional brick-and-mortar retailers who continue to struggle.
The retail sector has severely underperformed the broader market for years and will likely continue to do so despite this recent bit of good news. If you're a chart watcher, XRT is at a point where it could easily move 5% quickly in either direction. My guess is that a move to the upside is slightly more likely than not here. We'll get earnings numbers from a few of the more minor players in the space, such as Big Lots, Five Below, Land's End and Dollar General, this week which could help discern direction.
If you liked this article, please click the LIKE button or share it on Twitter, Facebook, etc. using the buttons below.
Feel free to leave any comments, questions, or thoughts on the ideas presented here (and sign-up if you haven't already).
Follow me and receive periodic notifications when I post here by clicking the FOLLOW button at the top of the page!