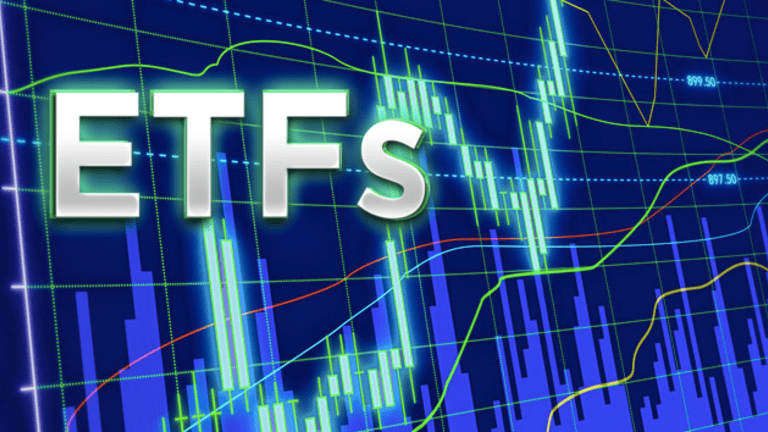 3 ETFs To Own For The Rest Of 2019
With 2019 coming to a close, here are a few ETFs to add to your portfolio for a last minute return kick!
If you're an equity investor, you're probably sad to see 2019 come to a close. The S&P 500's year-to-date total return of 25% is on pace to be the index's best performance since 2013. Mid- and small-caps continue to lag their large-cap counterparts, but returns of 20-22% on the year are certainly nothing to complain about.
That doesn't mean there isn't a little blood left to squeeze out of this turnip. December has traditionally been one of the best months of the year for equities and 2019 hasn't disappointed. We just got a phase one trade deal recently and a conclusion to the Brexit drama in the U.K. appears to finally be in sight. Two major sources of economic uncertainty have largely been minimized.
If you're looking to capture a little extra return in your portfolio before the end of the year, here are three good places to invest.
SPDR S&P 500 ETF (SPY)
Yes, it's a boring choice to say invest in the S&P 500 but it speaks mostly to the current sentiment driving the equity market right now. As the markets begin settling into the holiday season lull and trading volume and volatility decrease, there's really nothing stopping U.S. stocks from enjoying a slow and gentle increase in prices through the new year.
That's typically the pattern we see at this time of year (last year's rapid plunge and subsequent rebound being the exception). Barring some sort of unexpected announcement on trade or other unforeseen event, I expect to see equities rise heading into 2020.
Financial Select Sector SPDR ETF (XLF)
Bank stocks have done very well in the 4th quarter and we've mostly got the Fed to thank for that. The biggest issue that kept the financial sector in stagnation was the yield curve. The flat curve was squeezing margins and making it difficult for banks to generate profits.
Since then, the Fed has executed its three rate cut "mid-cycle adjustment" to prevent an economic breakdown. That's dropped the short-end of the curve and subsequently helped to relieve some of that margin pressure. The Fed's recent pivot to more of a neutral stance from its prior dovish position is helping encourage traders that the economy is in good shape, spending is healthy and an expansion of lending activity is being supported. The long-end of the curve has already been rising, which should improve the sector's outlook and boost earnings in 2020.
iShares Core MSCI Emerging Markets ETF (IEMG)
Emerging markets have no doubt been volatile as you can see from the chart above, but December's sharp rally is a good example of what can happen when you get a few macro factors acting in support.
The biggest boost for emerging markets came from the falling dollar. Higher than expected inflation data coupled with a less dovish Fed is eroding some of the greenback's value, something that will help foreign equities outperform those from the United States. Further, emerging markets have a better growth outlook, are about 30% cheaper than the U.S. and are simply overdue for an extended period of outperformance.