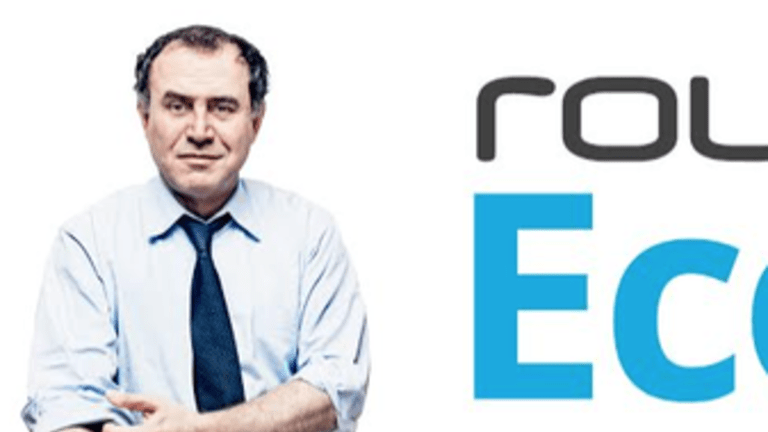 Why Chinese FDI Remains Marginal in the United States
China needs technology and know-how. America needs jobs and capital. Why don't demand and supply meet?
Before the visit of Chinese Vice President Li Jinping in mid-February, U.S. Council on Foreign Relations released an important memorandum on "Fostering Greater Chinese Investment in the United States."
Authored by David Marchick, managing director at the Carlyle Group, it recommended amplifying U.S. policy to attract Chinese investment, busting perceived biases, removing impediments to FDI and encouraging private sector support for Chinese investments.
The facts are simple and well known. By 2020, more than $1 trillion of FDI is projected to flow from China into the global economy. Historically, the U.S. has garnered about 15 percent of total global outbound foreign direct investment. Yet, it currently receives only 2 percent of China's OFDI.
Why the discrepancy?
Chinese FDI in the U.S.
Between 2005 and 2010, China's FDI abroad soared from an annual average of below $3 billion to more than $50 billion, bringing its total global FDI stock abroad to over $300 billion.
In the past, most of this investment was still concentrated on developing countries and a few resource-rich developed economies. But things are changing. During the ongoing decade, Chinese FDI will shift more toward developed economies.
In China, structural adjustment tends to fuel outward investment. Typically, companies invest in a broad array of U.S. industries, especially in sectors hit by adjustment pressures in China, including real estate and renewable energy.
In 2010, China's FDI stock in the U.S. was estimated at $5.9 billion, which indicates an increase of almost 400 percent in comparison to 2008.  However, this momentum has not been sustained.
As China's sovereign wealth fund expressed its interest in investing in U.S. and European infrastructure, Chinese investment in telecom infrastructure came under renewed scrutiny.
A year ago, Chinese companies recorded a failure rate of 11 percent in their attempts at buying or merging with foreign firms, according to research firm Dealogic. The rate for the US was 2 percent and that for the UK 1 percent, respectively.
In Washington, the challenges are often explained by the failure rate of Chinese companies, which is attributed to inexperience. And certainly, it is true that Chinese firms are very young and have substantial challenges in the foreign markets.
In the United States, many of the established multinational corporations, from General Motors to Coca-Cola, were founded more than a century ago. Even the leading high-tech firms, such as H-P and Intel, are some half a century old. In contrast, Chinese companies that hope to become global must learn very much very quickly about new markets, competitors, regulatory systems, and cultures. Nonetheless, these challenges do not explain the relatively high failure rate.
According to Chinese observers, protectionism has increased against Chinese companies, especially high-tech companies like Huawei and ZTE.
The CNOOC debacle
Some half decade ago, Chinese FDI was still ready to enter America in a more substantial way, but Washington was not.
For three decades, China had engaged in opening its borders for trade and investment; now Chinese companies are becoming strong and large enough to go abroad. In 2005 the China National Offshore Oil Corporation (CNOOC) made a bid to acquire the U.S. energy company Unocal for $18.5 billion.
In Washington, the acquisition effort raised many issues with policymakers and was met with objections.
At the time, CNN's Lou Dobbs asked Duncan Hunter, Chairman of the House Armed Service Committee, about the proposed deal. "China is indeed a growing military power… We may at some point be in a conflict with China. Certainly, they're buying missile cruisers right now, which were designed by the Russians to do one thing, and that is to kill American aircraft carriers. And the idea that they are buying an oil company, which has global reach and global resources and will be under the control not of some company that's based in China, but under the direct control of the Chinese communist government, I think is very disturbing."
Unsurprisingly, CNOOC withdrew its bid. In turn, that withdrawal led to a deep sense of frustration among a generation of Chinese executives, many of which had been inspired by U.S. business and management thinkers.
It is only recently that accelerating bilateral cooperation, China's sustained rise and the debt crises in the West have given new momentum to Chinese FDI in America.
Nonetheless, the sentiment remains that while America may be open for business, it is not that open for Chinese business.
What can Chinese companies do?
Today, the U.S. environment for Chinese FDI suggests significant parallels with the environment for Japanese FDI.
From the Chinese perspective, the federal political and regulatory climate can be problematic. On the other hand, state and local governments and communities are usually much more receptive to Chinese investment.
Like the European companies in the postwar era and the Japanese firms in the 1980s, Chinese firms, too, need to integrate fully into U.S. communities, by forming dense networks of interaction with local suppliers, businesspeople and politicians.
At the national level, Chinese firms probably can anticipate substantial wariness toward Chinese FDI by Congress and federal agencies. The election year is likely to contribute to these pressures. Most importantly, Chinese companies can improve their corporate governance and build trust and confidence more broadly.
Companies that succeed in America are regarded as "good local citizens" that provide decent jobs and employment. Just like successful foreign MNCs in China thrive by localizing their operations, Chinese companies in the U.S. can localize their activities and work force. It is not without a reason that in the U.S., Suntech is called Suntech America.
On the other hand, Huawei has already been engaged in most, if not all of these efforts and it still has not been enough.
In the absence of specifics, the opposition to Chinese M&A deals may have less to do with economics and more with politics.
In the short- and medium-term, the arrival of Chinese companies in America is likely to spark much debate. In the long-term, Chinese FDI has great potential to defuse much of the current tension in US-Chinese relations.
China needs U.S. technology and know-how. America needs Chinese capital and investment. It really is a win-win – for both.
​