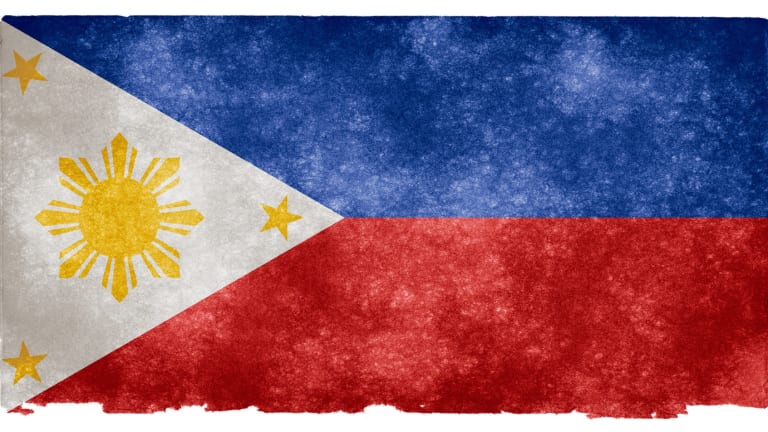 Undermining International and Sovereign Institutions
There is a dark path from Comelec/Smartmatic debacles to destabilized Latin America,
British Malloch Brown, the Balkans, billionaire speculator George Soros, ambassador Philip Goldberg, drugs, and compromised institutions.
By Dan Steinbock
In March, Senator Vicente Sotto III called for probe on alleged manipulation of May 2016 poll results in the Philippines. The alleged irregularities during the elections involve the machines of the poll's technology provider, Smartmatic. The Senate Majority Leader said he has records from the joint custody of the Commission on Elections (Comelec).
The debacle fosters impression about illicit connections between alleged electoral irregularities, a contested technology, struggle for the vice presidency, the electoral watchdog's conduct, and its chairman's self-enrichment - which, in turn, seem to be associated with efforts to undermine international institutions by transnational capital.
From Comelec to Smartmatic, Venezuelan coups and Malloch Brown
In joint venture with Total Information Management (TIM) Philippines, Smartmatic has been the technology provider for Philippine elections since 2008, when the cooperation started with the regional elections in the Mindanao. All subsequent elections (2010, 2013, and 2016) have relied on Smartmatic's voting machines.
Senator Sotto's disclosure is only the latest about alleged irregularities in the 2016 election, which first surfaced with the contest for Vice President. In this rivalry, Ferdinand "Bongbong" Marcos Jr. suffered a narrow and controversial defeat to Liberal Party's Leni Robredo, which he attributes to discrepancies and irregularities in Comelec's servers and data.
In 2015, Aquino appointed Andy Bautista, a constitutional legal expert, as Comelec's chairman. Two years later, Bautista's estranged wife released information of his unexplained wealth. Reportedly, as Bautista served as Aquino's chairman of the Presidential Commission from 2010 to 2015 to investigate the ill-gotten Marcos wealth, he was accumulating his own ill-gotten wealth. In October 2017, the House of Representatives voted to impeach Bautista who has shunned a subpoena by the Senate committee. In March, he surfaced in the United States. According to his brother Dr Martin D Bautista, he suffers from "secondary pulmonary hypertension" and must refrain from travel. That's a convenient pretext, not an explanation.
And there is more to the Smartmatic controversy. Two decades ago, three engineers, led by Antonio Mugica, began to develop a new election technology in Venezuela. Following the 2000 US election, which put George W. Bush into the White House, they saw an opportunity. After funds from private investors, including Jorge Massa Dustou, they incorporated in Delaware in 2000. As one of Venezuela's richest, Dustou was married with the sister of Gustavo Cisneros, a media mogul billionaire. Reportedly, Cisneros bankrolled the failed 2002 Venezuelan coup d'état attempt against Hugo Chávez.
When Mugica's company got funds from the Chavez government, the Committee on Foreign Investment in the US (CFIUS) began to investigate Smartmatic's links to the Venezuelan government. Yet, its election technology has been used in local and national elections in Latin America, the UK, the US, Belgium, and the Philippines.
In 2012 Smartmatic moved its headquarters to London. Two years later, in a murky reorganization, CEO Mugica and British Lord Mark Malloch-Brown launched the SGO Corp. Ltd, a holding company whose key asset remains Smartmatic. Malloch Brown's Manila ties stem from the mid-1980s when the former Economist journalist became the lead international partner at the Sawyer-Miller Group, which was picked as Corazon Aquino's PR agency. Following a poll controversy, Aquino won, but very tightly. Malloch Brown formed a close relationship with the family dynasty.
The cooperation was re-ignited ahead of the 2010 election, when Benigno S. Aquino III became the first Philippine President whose votes were counted by Smartmatic, despite persistent allegations that the system is vulnerable to manipulation.
In July 2015, Malloch Brown returned to the Philippines and subsequently Comelec's Bautista awarded Smartmatic contracts at a total of P2.6-billion in the 2016 election. But the Philippines was just a stepping stone for Malloch Brown's big ambitions.
The Yugoslavian Connection
Malloch Brown's SMG promoted privatization and liberal reforms in the former Soviet Union, which, for its small part, contributed to Russia's economic default and the dismemberment of Yugoslavia - which intrigued Malloch Brown, billionaire speculator George Soros and former Philippine Ambassador Philip Goldberg.
Malloch-Brown's ties with Soros originate from the early 1990s when he was still working for Refugees International, a NGO that does not accept government or UN funding and relies on donations from rich individuals, foundations, and corporations. RI has focused on poor, but resource-rich countries - in several African states, Myanmar and Syria - in which the West (and Soros) has strategic interests.
Malloch Brown joined the Soros Advisory Committee on Bosnia, ahead of the devastating conflict. As Soros financed agencies cooperating with US authorities, Goldberg was appointed the State Department's Bosnia Desk Officer. That's when the conflict erupted between Albanian separatists and Serbian and Yugoslav security forces. In turn, the International Crisis Group, another NGO, was founded "to prevent war and shape peace" in 1993 after a "chance meeting" between former US diplomat Morton Abramowitz and Malloch Brown on a flight to Sarajevo. Soros was soon involved and provided seed money. Like Goldberg in the 2000s, Abramowitz had been State Department's intelligence official in the 1980s working with CIA stations.
After the Bosnian Civil War, Goldberg was the chief of staff of the US Delegation at the Dayton Peace Conference, served as US chief of mission in Kosovo and liaisoned with the Kosovo Liberation Army. Despite alleged links with organized crime and narco-terror, KLA was supported by CIA and the NATO, and Goldberg was setting the stage for the subsequent secession of Kosovo from Serbia. After he presented his credentials before President Evo Morales in 2006, oddly enough, Bolivia, too, began to suffer from separatist autonomous movements, which were supported by the US-based National Endowment for Democracy (NED).
In Bolivia, President Morales was able to contain the separatism and expelled Goldberg who was sworn in as US Ambassador to the Philippines in 2013. Then, he began to "pivot" Southeast Asia as he had done in Bolivia and the Balkans until friction with President Duterte led to his departure and alleged regime change plan in fall 2016. Today, Goldberg is in the US embassy in Cuba, preparing the stage for President Raoul Castro's impending step-down.
Private leverage of international and sovereign institutions
During the '90s, Malloch Brown rented his apartment from Soros while working on UN assignments in New York. The cozy ties were projected on the world stage. Soros used the Brit to influence public organizations. So from the World Bank, Malloch Brown moved on to serve as the head of the UN Development Program and Kofi Annan's deputy secretary-general.
Soros expanded his projects in collaboration with Malloch Brown and UN, particularly in Eastern Europe where his Open Society Institute (OSI) shaped the West's post-Cold War agendas. When the UNDP's course of action conflicted with that of Soros, it was overruled by Soros or Malloch-Brown, UN authorities lament. Concurrently, Soros's speculation contributed to the Asian financial crisis and sharp devaluations.
In 2002, Malloch Brown suggested that the UN and Soros' OSI work together to fund humanitarian functions, despite moral hazards associated with a publicly-financed UNDP and Soros's philanthropy that was tied to a hedge fund. The reward ensued in 2007, when Soros' Quantum Fund appointed Malloch Brown as vice-president, and vice chairman of the Open Society, despite the lack of investment experience. Reduced transparency deepened in 2011, when Soros decided to transform the Quantum Fund into a family investment group, to avoid having to register with the Securities and Exchange Commission (SEC) and comply with reporting requirements under the Dodd-Frank Reform Act.
Malloch Brown was busy, too. He joined Gordon Brown's UK government until a controversy about his family's occupancy of a government-owned government led him to step down. So he became a chairman for the Washington-based FTI Consulting. After the Great Recession, FTI had the largest restructuring business in the US (e.g., Lehman Brothers, GM). However, in Latin America, it has been linked with efforts by right-wing Colombian groups and former President Alvaro Uribe to destabilize Venezuela. Uribe has been associated with drug trafficking and ties with Pablo Escobar, as documented by the US Defense Intelligence Agency.
It was amid all this turmoil that Malloch Brown became the chair of the election technology group SGO, ostensibly to ensure "fair voting processes."
-----------------
A careful review of these odd associations suggests moral hazards and interlocking private and public interests with potential to undermine sovereign and international institutions.
Electoral technologies need to be modernized in the 21st century. But the real question is the integrity and impartiality of such technologies.
Electoral watchdogs have a vital role in democracies. But if such commissions collude with their technological providers, they fail the very democracy they purport to serve.
The collapse of the Soviet Union and Russia's subsequent default saw the rise of assertive geopolitics in the West. Yet, the end of the Cold War did not produce the hoped for peace premium, but another Cold War. In this battle, private interests - from Soros to Koch brothers - seek to exploit international and sovereign institutions.
If the Duterte government seeks to shun efforts by transnational capital to undermine democratic institutions or international agencies, that's what it should be doing. Effective governments rule by the consent of the governed - not by the dictates of transnational capital.
Dr. Dan Steinbock is an internationally recognized strategist of the multipolar world.and the founder of Difference Group. He has served as at the India, China and America Institute (USA), the Shanghai Institutes for International Studies (China) and the EU Center (Singapore). For more, see
The original commentary was published by The Manila Times on April 2, 2018
Bio
Dr Dan Steinbock is an internationally recognized expert of the multipolar world. He focuses on international business, international relations, investment and risk among the major advanced economies and large emerging economies; as well as multipolar trends in stocks, bonds, currencies, and commodities. Altogether, he analyzes some 60 major world economies and a dozen strategic nations, across all world regions.
Dr Steinbock is CEO and founder of DifferenceGroup (www.differencegroup.net) In addition to advisory activities, he has been affiliated as Research Director of International Business at India China and America Institute (US), and as Visiting Fellow in Shanghai Institutes for International Studies SIIS (China) and EU Center (Singapore). As a Senior Fulbright scholar, he is affiliated with Stern School of Business/New York University, Columbia Graduate School of Business and has cooperated with Harvard Business School (Michael E. Porter) and the leading innovation think-tank, the Information Technology and Innovation Foundation (US). He has served on media advisory boards (incl. Fortune, Bloomberg BusinessWeek, McKinsey, 1to1 Media). He has advised/ consulted for the OECD, the European Commission, the Nordic Council and European government agencies, multinationals (Intel, Nokia, Motorola, Coca-Cola) and SMEs, financial institutions, international relations think-tanks, competitiveness and innovation organizations, and so on.
In the US, he has published more than half a dozen books; and his analyses have been released in major journals and by leading think-tanks in the US, Europe, China, India and the Gulf. He regularly speaks at leading government agencies, chambers of commerce, trade associations, institutional investors and investment banks, and multinational corporations.
His commentaries and interviews have been released by more than 220 major media outlets in all world regions, including the markets (CNBC, Fortune, Forbes, ValueWalk, Seeking Alpha, TalkMarkets, MarketOracle, Guruwatch Switzerland), US (Roubini Global/EconoMonitor, Georgetown Journal of International Affairs, The Project Syndicate, The World Financial Review, CNN, The National Interest, Foreign Affairs, Bloomberg, Wall Street Journal, New York Times); Europe (The European Business Review, The European Financial Review, EUobserver, The Financial Times, The Economist, The Independent UK, Switzerland Finews, Efe Spain News Agency, Expresso Portugal, Talouselama Finland), China and East Asia (China Daily, Xinhua, People's Daily, Chinaorg government portal, Shanghai Daily, Global Times, South China Morning Post, Seoul Times); India (The Indian Economist, The Hindu), Middle East (Mehr News Iran, Al Jazeera), ASEAN (AsiaOne, Asia Times, Eurasia Review, The Manila Times, Bernama Malaysia, The Straits Times Singapore, The Nation Thailand, Myanmar Business Today), South Asia (The Indian Economist, Daily Pakistan, Financial Express Bangladesh); Africa (BusinessDay Nigeria; AddisFortune Ethiopia, BH24 Zimbadwe).
Photo courtesy of Nicolas Raymond