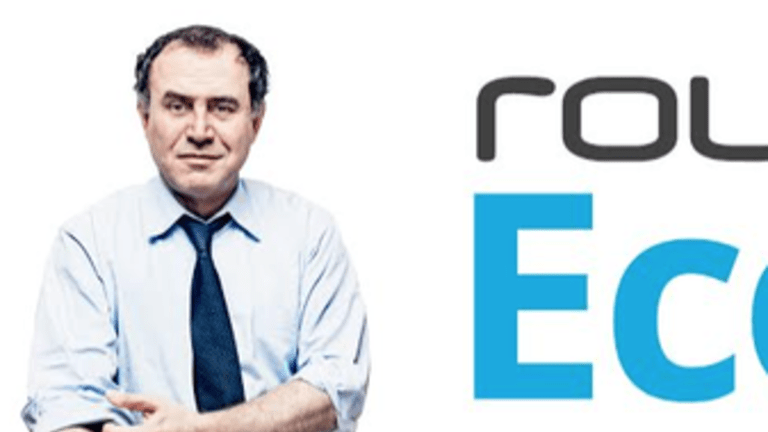 The Tale of a President: José María Aznar López
José María Aznar López was appointed the fourth President of the Government (Presidente del Gobierno) of Spain in the recent post-Franco democratic stage that started on 6 December 1978 with the approval in referendum of the current Constitution by a majority popular vote.
José María Aznar López was appointed the fourth President of the Government (Presidente del Gobierno) of Spain in the recent post-Franco democratic stage that started on 6 December 1978 with the approval in referendum of the current Constitution by a majority popular vote.
Previous Presidents include centrists Adolfo Suárez González (1977-1981) and Leopoldo Calvo Sotelo (1981-1982) and socialist (left-wing) Felipe González Márquez (1982-1996).Francisco Franco's death in 1975 was followed by a non-violent transition to democracy commanded by King of Spain Juan Carlos I. The spirit of the transition forgot/postponed the evils of the 1936-1939 Spanish civil war and Franco's 1939-1975 dictatorship, and enabled a constructive environment that set the basis for a wide consensus on a new democratic nation-state, undermined by Basque terrorists that at the time were somewhat popular because of their opposition to Franco's regime. Aznar was the first conservative (right-wing) President after Franco, an indication by many on the Right that the Spanish society had matured and was finally ready for a conservative Presidency.
Aznar was born in 1953 in Madrid. His paternal grandfather Manuel Aznar Zubigaray was director of several Spanish newspapers (El Sol, Luz and La Voz), Ambassador in Argentina, the Dominican Republic, Morocco, and the Spanish representative to the United Nations. He attended a prestigious catholic High School in Madrid (colegio de El Pilar) and in 1970 started a Law degree at Universidad Complutense in Madrid, that he completed successfully in 1975. In 1976 he passed a national exam to become State Financial Inspector. He starts his appointment as Inspector in the northern city of Logroño, capital of La Rioja, well known for its vineyards and wine.
Aznar's grandfather Manuel Aznar Zubigaray started working as a journalist for the Basque nationalist paper Euzkadi. His nickname was "the handsome Aznar" because of his look, his seduction, big blue eyes, voice tone, and perfect use of the language. He was well educated and had a spontaneous charm. He was born in 1894 and died in 1975, coincidentally the same year that saw the death of Francisco Franco. He was the oldest sibling of a family of four brothers. He was able to adapt to the challenges of his time, first joining the Basque Nationalist Party (PNV) and later becoming an Ambassador under Franco's dictatorship. He married Txomin's sister. Txomin was a reputed soccer player who played for Athletic Bilbao. He was for sure an inspiration for his grandson.
Aznar's father Manuel Aznar Gómez Acedo was born in 1916 and started working as a journalist like his father. He earned a Law degree and fought on Franco's side during the Spanish Civil War. He was later appointed program director for radio station SER, then owned by Espasa, a publishing company, and Banco Urquijo, and now part of the PRISA Group, Spain's largest media conglomerate of left-wing ideology. Manuel Aznar Gómez Acedo fought Franco's dictatorship and its censorship. Among other anecdotes Aznar's father had to remove an advertisement of lollypop manufacturer Chupa-Chups for its erotic content, and had to pay on behalf of the radio station SER 50,000 pesetas (about EUR 300) of the time for mentioning Rafael Alberti. He was appointed director of the Spanish National Radio (Radio Nacional de España) in 1962 by Manuel Fraga Iribarne, then Minister of Information and Tourism and later Aznar's political mentor and founder of the Popular Alliance, the predecessor of the People's Party.
Aznar enters politics in 1979, year when he is appointed Secretary General of the Popular Alliance in Logroño (Alianza Popular, AP hereafter) that would later become the People's Party (Partido Popular). In 1981 Aznar becomes AP's Deputy Secretary General of Regions. He then became AP's Deputy Secretary General in 1982, AP's Coordinator General in 1982, and AP's President of Castilla-León, a region northwest of Madrid, in 1984. Aznar became Member of Parliament in 1982, the same year that Felipe González Márquez became first socialist President of Spain in the recent democratic stage with an overwhelming majority and 202 seats in a 350-seat Parliament. In the same 1982 election AP became the second political party with a 26% share of the vote and 107 seats in the Parliament. Manuel Fraga Iribarne, founder of AP, gives up the Presidency of the Party to Antonio Hernández Mancha in 1986. Aznar became President of Castilla-León in 1987. In the party's congress of 1989 Aznar is appointed the party's Vice President and spokesperson for economic affairs. AP's name would change to People's Party (PP hereafter). In the same congress Aznar would demand the control of the party, which forces the resignation of Mancha. Subsequently Aznar suffered an assasination attempt by Basque terrorists on 19-March-1995 and won the 1996 general election. The historic win would catapult him to the Presidency of Spain, building up a stable coalition government with Basque and Catalan nationalists. Aznar wins the 2000 election with an absolute majority, securing 182 seats in the 350-seat Parliament.
His major accomplishments in his eight years of Presidency were numerous. He was the first President stating he would give up a third four-year term, a decision that was voluntary. Felipe González Márquez remained President for fourteen years. As a conservative Aznar lowered Income Tax by an average of 13.7% in 1999 and implemented a privatization plan that sold the Government stake in Telefónica, Repsol, Enagás, Endesa, Argentaria (later acquired by BBV to become BBVA) and Iberia, lowering the Government's share of the stock market from a staggering 10.87% in 1996 to just a 0.52% in 2004. Aznar's brilliant Finance Minister Rodrigo de Rato Figaredo is credited with Spain's phenomenal economic transformation since 1996. De Rato would later become Managing Director of the International Monetary Fund, and was the most qualified successor when Aznar chose Mariano Rajoy, the current Opposition Leader, as the next candidate to the Presidency of Spain in October of 2003. Aznar's strong foreign policy credentials earned him high marks in European affairs, securing the maintenance of EU's structural funds for Spain's poorest regions until 2013, and an allocation of representative power during the Nice European Council in 2000, where Spain secured 27 votes compared to the 29 votes of the UK, Italy and France.
Considered a hard-working politician with strong negotiation skills but mediocre communication skills, Aznar was traditionally able to surround himself by a brilliant team of advisors and Ministers. In the European Union he was a good friend of former British Premier Tony Blair and later became a close ally of George W. Bush in the aftermath of the September 11 attacks. Aznar maintained a healthy dialogue with Spain's strong and powerful trade unions UGT and Comisiones Obreras during the first six years of Aznar's two-terms, thanks to the skillful Labour Ministers Javier Arenas and Manuel Pimentel. Pimentel, one of Spain's most talented center-right politicians, would give up his Parliament seat in 2003 when Aznar decided to support Bush and Blair in the invasion of Iraq. The love affair with the trade unions ended with the general strike of March of 2003, that was utilized by the Opposition as a demonstration against the War in Iraq and the fiasco of the oil tanker Prestige.
His greatest failures as a politician were the support to George W. Bush in the preemptive, and unlawful War in Iraq, and the pick of Mariano Rajoy as his successor, in lieu of the more capable and talented Rodrigo de Rato Figaredo, a unilateral decision he assumed without consulting with his own party. Mariano Rajoy would subsequently lose two consecutive elections and is still today the Opposition Leader and the PP's candidate to the Presidency of Spain in 2012. Aznar's daughter's wedding at the Monastery of El Escorial in the whereabouts of Madrid in September of 2002 became the gossip of the moment and was considered by many a state-wedding (boda de estado), a status that only is officially granted to the Spanish Monarchy's weddings. It was an event to which Aznar's close friends Blair, Berlusconi or Murdoch were invited, an event that should have been dealt with more discretion. The oil tanker Prestige sank in 2002 with 77 tons of oil in front of the coast of Galicia, the Spanish region north of Portugal. The natural catastrophe was used by the Opposition Leader as a tactical maneuver to harm the Government's credibility in a non-constructive way that aimed at the Government's erosion.
Zapatero's strong opposition in the 2000-2004 political term made of the Education Reform an unattainable goal. The National Hydrologic Plan that planned the construction of a water canal to transport water from the water-rich Ebro river in northern Spain to the dry south (Valencia, Murcia and Almería) was immediately abolished by José Luis Rodríguez Zapatero. Spain continues to have one of the worst education systems of the EU-27 and the Spanish south is still today in desperate need for water. The aftermath of the 11-March-2004 islamist terrorist attacks in Madrid saw the mismanagement of the communications campaign by the then Minister of Interior Angel Acebes, under Aznar's supervision, perhaps Aznar's last mistake as a politician. Acebes put the blame of the massacre on Basque terrorists without sufficient evidence, a move that would prove wrong and detrimental in the three days that followed the carnage in Madrid's commuter trains.
In the last four years Aznar has become a Visiting Scholar at Georgetown University, a Member of the Board at Rupert Murdoch's media conglomerate News Corp and an advisor to a Private Equity Firm. His last two books show a turn from moderate center-right positions to right-wing positions. He is President of FAES, a conservative think-tank based in Madrid and affiliated to the People's Party.
SOURCES: Manuel Jesús González González, Biography of Jose Maria Aznar