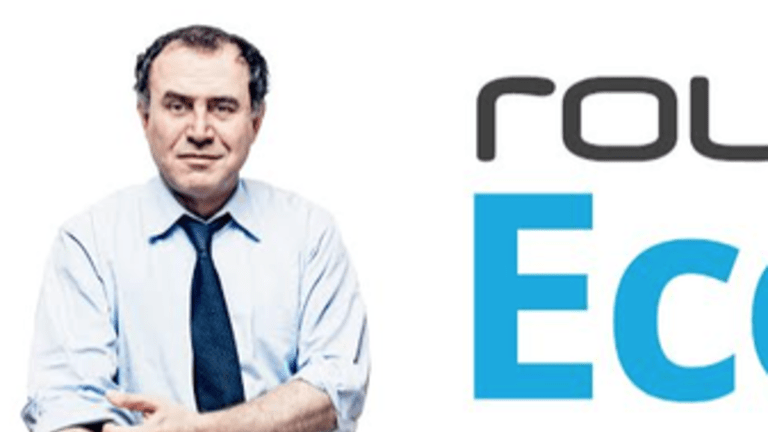 Sick Men Of Eastern Europe: Is Pegging To Blame?
The Baltics (Estonia, Latvia, Lithuania), along with Bulgaria, could be called the sick men of Eastern Europe.
In addition to alarming imbalances, feverishly high inflation and eye-popping current-account deficits, these economies are now in deceleration mode. The Baltics, in particular, seem to have rapidly gone from boom to bust, with all three contracting in Q1 2008 on a quarter-over-quarter basis. At the same time, they have the EU's fastest inflation, posting double-digit rises in consumer prices in April 2008.
What a difference a year makes. Not long ago, these countries were investor darlings due to their status as new EU entrants with some of the fastest growth rates in the region. So what role, if any, has their choice of exchange rate regime played in this turn of events?
See: Baltics' Sharp Slowdown: Bye Bye Boom Time See: Bulgaria and Romania: Alarming Imbalances
Alarming Imbalances, Boom and Bust Cycles – Are Pegs To Blame?
ECB board member Lorenzo Bini Smaghi triggered this question back in October 2007 when he suggested fixed exchange rates in the Baltics and Bulgaria had contributed to imbalances there, which he predicted could lead to "boom and bust cycles, with potentially very severe adjustment costs that may delay real convergence."
Whether a country has a fixed or flexible exchange rate should not affect its long-term macroeconomic performance, according to commonly-held belief. But as Bini Smaghi and a recent Klein and Shambaugh paper suggest, exchange rate regime choice does matter. Much ink has been spilled debating the relative merits of fixed vs. floating exchange rate regimes, and the result seems to be, as Frankel purports, that there is no single currency regime right for all countries or at all times. But the question remains: what regime is now right for the Baltics and Bulgaria?
Problems With Pegging
Surrendering Monetary Policy
In choosing an exchange rate regime, countries face the impossible trinity in that they can only achieve two of the following: 1)a fixed exchange rate, 2) independent monetary policy, 3) capital mobility. By pegging to the euro and keeping their gates open to capital, Bulgaria and the Baltics have essentially given up an independent monetary policy, which has created problems as these economies play catch-up to those in the EMU, as Bini Smaghi notes:
The key question for these countries is: how is it possible to keep inflation under control by pegging the exchange rate, which means adopting de facto the monetary policy of the euro area, especially since the euro area economy is growing at a rate that is less than a third of what a catching-up economy should aim to achieve?
While there has been a general pick-up in inflation due to food and energy price rises, it is important to point out that inflation in these 'peggers' was almost 1.5 times higher than CEE 'floaters' over the past two years.
Negative Real Interest Rates
Negative real interest rates – a result of the hard peggers' de facto adoption of ECB monetary policy – fed economic booms in the Baltics and Bulgaria, as ECB board member Jürgen Stark noted in an October 2007 speech.
The very strong credit growth in past years of well above 40% was to a large extent supported by very favourable financing conditions, including negative real interest rates. Strong credit growth has boosted private domestic demand, inflation and imports. As a result of this, house prices have also boomed, in particular, in the Baltic countries, where they have on average doubled since 2004.
The problem is that these booms were unsustainable, and now the bust part of the cycle is rearing its ugly head. With independent monetary policy, authorities could have conceivably cooled these economies, keeping them on a more even keel.
Dealing With External Imbalances
All four of these hard peggers ran shockingly large current-account deficits (as % of GDP) in 2007: Bulgaria: -21.6%; Estonia: -17.4%; Latvia: -22.8%; Lithuania: -13.2%. While it makes sense for converging economies to run current-account deficits as they catch-up with the rest of the EU, these 2007 levels are clearly unsustainable. Along with capital inflows, the boom in domestic demand (fed by negative interest rates as mentioned above) contributed to these imbalances. Unfortunately, reversing these imbalances is likely to be a very painful, drawn-out process due to the pegs, as adjustment has to take place through internal price deflation.
Export Competitiveness
With their mix of high inflation, tight labor markets, and fixed exchange rates, some CEE watchers have expressed concern about peggers' export competitiveness. As Edward Hugh notes: "continuing inflation (in the context of the currency peg to the euro) is eating away month by month at the vitals of Estonian export competitiveness." At a time when domestic demand is slowing or flattening, the ability of these economies to export is key, and pegged exchange rates are seen as an obstacle in this regard.
Between A Rock And A Hard Place: Why De-pegging Not Necessarily The Answer
So given the problems just mentioned, why isn't abandoning these hard pegs a slam dunk solution? Claus Vistesen tackled this issue recently in an Alpha Sources post. Here are some key points to consider.
Foreign Exchange-Denominated Lending
Both households and companies in these countries have engaged in significant fx-denominated lending, as detailed in a Fitch report. In 2007, foreign currency loans accounted for 55% of total loans in Bulgaria, 79% in Estonia, 86% in Latvia, and 57% in Lithuania. If the pegs were abandoned and depreciation occurred, the consequent jump in debt service would weigh heavily on economic growth. Moreover, if nominal interest rates were hiked to rein in inflation, this could further fuel the attractiveness of cheaper fx-denominated loans.
See: Currency Mismatches in Eastern Europe: Red Flags?
Unclear Impact On Inflation
As Vistesen points out, it is unclear that abandoning the pegs will even bring down inflation. On the one hand, these countries would have monetary policy at their disposal to quell inflation. At the same time, however, a currency depreciation would increase the value of imported goods, which could fan inflation further in the short-run.
Problems In Romania, Despite A Flexible Exchange Rate Regime
Romania appears to be undergoing many of the same boom-bust issues as its fellow EU newcomers in the Baltics and Bulgaria – high inflation, ballooning current-account deficit (14% of GDP in 2007), and an expected slowdown in 2008 growth. The key difference is that Romania has a flexible exchange rate, which begs the question – how much are the problems in the Baltics and Bulgaria related to exchange rate regime choice as compared to other factors, like EUphoria – investors' enthusiastic (perhaps overly so) readjustment of their risk perception of these countries due to their EU entry.
Political Ramifications
An added impediment to moving away from fixed exchange rates is that they have enjoyed widespread political support. For example, many credit the currency board with putting Bulgaria on the right economic track. Since its introduction in 1997, Bulgaria has enjoyed strong growth and improving living standards – a stark contrast from the unstable economic situation prior to its implementation. As a result, support for a exchange rate regime switch is not there.
Confidence Blow
De-pegging would likely be seen as a major setback to these countries' euro adoption prospects. Fitch had seen the Baltics and Bulgaria as those newcomers most likely to gain from EMU entry. Consequently, de-pegging could have the unintended effect of hurting investor confidence, thereby reducing capital inflows into these countries, which would make a bad situation worse.
Conclusion – Better The Devil They Know?
The Baltics and Bulgaria, which have been showing signs of feverish overheating, appear headed for a rapid cooldown. While their fixed exchange rates seem to have done nothing to help – and may have even contributed to – their alarming imbalances, these countries are unlikely to abandon their hard pegs anytime soon. At this point in time, it's unclear that adopting flexible exchange rates would do anything to cushion their coming slowdown. Moreover, dropping the pegs entails certain risks, both political and economic, as mentioned above. So what do you think, better the devil they know than the devil they don't?