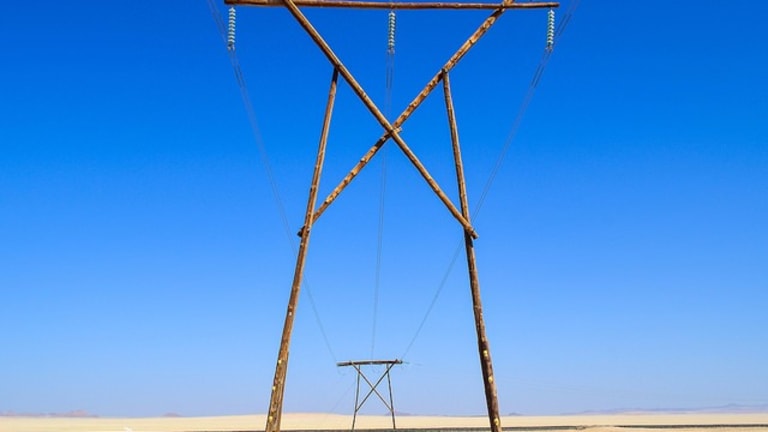 What Joint Ventures Can Do for Africa
While the world's attention has been fixed on economic crises in America, Europe, and Asia for most of the past decade, Africa has quietly emerged as one of the planet's main economic engines.
Although the past several years have proven extremely fruitful for foreign investment, Africa's rapidly growing economies have also seen financial outflows gradually decline. The growing practice of joint ventures, however, is emerging as a force, which promises to solve Africa's structural issues and lay the foundations for sustained growth.
Those of us living and working in Africa are well aware of the continent's impressive performance. Back in 2013, I emphasized Africa's excellent economic health, with Sub-Saharan Africa playing host to six of the world's ten most active economies. With international capital flowing in, foreign direct investment had risen 50% from its 2005 level. For Africa's rapidly growing markets, this year looks to be no different. At the 4th New York Forum Africa, held in Gabon on August 28th, participants stressed the "insolent" economic growth of African countries. Among the continent's star performers, the GDP of Côte d'Ivoire and Ethiopia has leaped by 8.3% and 10.3%, respectively. As Min Zhu, Special Advisor to the Managing Director of the IMF, put it in 2014:  "Africa will continue to gain momentum in the next decade, and for the next one hundred years."
One factor, however, casts a shadow on this sunny outlook: job creation remains either lackluster or nonexistent. Carlos Lopes, Executive Secretary of the Economic Commission for Africa, rightly outlined the paradox on the sidelines of the Forum: "If Africa has tripled its GDP in the last fifteen years, much like China, the continent is in need of profound structural transformation." A booming population makes new jobs all the more urgent: while 22.6 million young Africans will be in the workforce by the end of the year, there will be 47 million in 2050.
Finding jobs for almost 50 million Africans every year will be no easy task and it would take more than just impressive GDP numbers on paper.The six principles we outlined two years ago for a future-oriented Africa have become more relevant than ever. The fundamental challenge we face is bringing these principles together to achieve the most beneficial results.
Luckily, such a solution exists: encouraging the entrepreneurship of joint ventures.
Instead of calling them a "miracle cure" as some would see them, I prefer to think of joint ventures as "successful agreements" between companies. While they come in a variety of forms, these partnerships have a single goal: develop and operate infrastructure by sharing knowledge, technology, and, most importantly, resources. Operating under the adage that "unity is strength", joint ventures help investment-shy companies take part in bold projects
In the African context, the practice is attractive: external financial flows, during a period of impressive growth, have effectively stalled. Encouraging profitable agreements between companies offers a promising starting point and helps African states improve their infrastructures.
Take electricity for example: by one count, Sub Saharan Africa, with its 800 million people spread across 48 countries generates as much power as Spain (population: 45 million). A series of recent joint ventures sought to fix that. U.S.-based General Electric (GE) and the Chinese National Machinery Industry Corp (Sinomach), who recently chose to bet on this promise, signing a memorandum of understanding in September to develop and finance renewable energy projects in Sub-Saharan Africa. While the partnership was established as part of the "Power Africa" initiative, launched by President Barack Obama in 2013, it primarily responds to a urgent local need: more than two-thirds of the region's population lacks electricity. The first building block will be a wind farm in Kenya, bringing local company Kipeto Energy into the mix.
In other major milestones for the joint venture trend, energy developer Xaris Holdings and British investment company Ariya Capital agreed in June to form a joint venture for renewable energy in Sub-Saharan Africa. Chinese manufacturer Yingli Green Energy and Namene Energy International, meanwhile, will be installing and developing solar power plants in West Africa from 2017 on. By forgoing competition and distributing the risks related to investment and development equally between partners, this model offers a win-win scenario to all involved. China and the United States, as the two poles of the global economy, both enjoy a far-reaching presence on the African continent and share a strong incentive to support these mutually beneficial partnerships. I spoke to this need during the 2012 New York Forum, organized along the theme "Dancing with Giants: China and the U.S."
Africa is also taking advantage of joint ventures to exploit its ample oil and gas reserves. In Algeria, the In Amenas natural gas facilities are the focus of a joint venture between the national company Sonatrach, BP, and Norway's Statoil. Not only is the workforce mainly Algerian, but the 9 billion cubic meters of natural gas extracted every year are sold exclusively within the country.
Africa's energy sector, spurred by joint ventures, is far from the only one to benefit from these agreements. Transportation also offers a key area for cooperative growth. French rail company SNCF recently inked an agreement with Moroccan counterpart ONCF to develop and maintain high-speed lines and train railway workers. Moving beyond the confines of a simple agreement to finance and construct infrastructure, the Franco-Moroccan venture aims to improve the expertise of the ONCF and, ultimately, allow it to pass on what it has learned.
Indeed, the foundation of joint ventures is above all the transmission of knowledge, not only economic but also on human and social development. For example, the supply of electricity in regions that are lacking today will enable the realization of projects inconceivable in the present state of things, and will be sure to create wealth and jobs for millions of Africans. Thus, in small steps and in the long term, Africa will rise and manage to deliver prosperity and jobs to its residents.