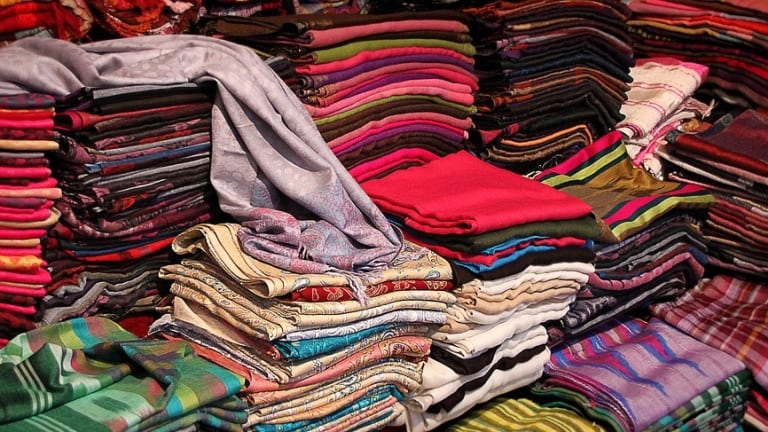 Inside Morocco's Economic Transformation
Mohammed VI celebrates two decades as king of Morocco in 2019. He has good reasons to be proud of the economy.
Inside Morocco's Economic Transformation
Dr. Leif Rosenberger, Chief Economist at ACERTAS
Mohammed VI celebrates two decades as king of Morocco in 2019. He has good reasons to be proud of the economy. On the positive side, King Hassan II – the father of King Mohammed VI -- listened to the IMF and implemented macroeconomic reforms. So when King Hassan II died in 1999, Mohammed VI inherited a stable macro-economic situation. For instance, the economy enjoyed a low debt to GDP ratio and a relatively small budget deficit as a percentage of GDP.
Successful Economic Development
But Morocco's economic development was struggling at first. The economy was too dependent on agriculture, accounting for 20% of GDP and too reliant on rainfall. Inadequate infrastructure made it difficult to move goods even inside Morocco. So for too many businesses, there was little incentive to increase productivity and move beyond subsistence. And environmental degradation turned off tourists.
Not surprisingly, 28% of the Moroccan people were poor in 1997 and the unemployment rate was 17% and growing. Over half the adult population was illiterate. Women lacked equal rights with men, especially rural women whose illiteracy rate much higher than men. Only 60% of the population had access to electricity and almost a quarter did not have access to drinking water. In addition, the infant mortality rates were 23% higher than the regional average and maternal mortality ratios were almost double. 1
The economy in the northern region of Morocco was especially bad. Before Mohammed VI took over, King Hassan II over-reacted with military force to political protests in the north. That understandably worsened King Hassan's relations with the north. When Mohammed VI took over in 1999, he had a different approach to the north. He understood that the root causes of the political instability was the failure of economic development in the north, not bad people. Instead of breaking things and killing people, King Mohammed VI focused his efforts on creating an impressive anti-poverty program called the National Initiative for Human Development in 2005. King Mohammed's program helped to increase job creation and provide adequate social services for the most vulnerable of the population in 600 of the most vulnerable poor areas of the country and city districts. 2
King Mohammed took great efforts at rapprochement with northern Morocco. The king showed his sincere intentions early on with his first official visit as king to Tangier, in September 1999 — the first visit by a monarch in nearly 40 years. The rapprochement with the north paid off. Rapprochement brought the establishment of economic zones, port and highway infrastructure, and tax incentives. With these and other measures, the north of Morocco has undergone an economic renaissance, and is now a hub for auto, aeronautics, and renewable energy manufacturing. 3
The overall unemployment rate in Morocco is just over 10%, about 40% less than it was in 1997. The poverty rate is about 15%, nearly a 50% reduction since 1997. Infant and maternal mortality rates have been cut in half. Electricity reaches 99% of the population and more than 85% have access to drinking water. The birth rate is among the lowest in the region and is now comparable to rates in Europe. Morocco even has a new law that protects the civil liberties of migrants, making it one of the most progressive countries in the developing world on this issue. In addition, Morocco has also improved literacy among adults to around 70%, with rates reaching over 90% among youth. 4 The cities are also cleaner, with innovative advances in waste collection and disposal. Not surprisingly, a more attractive Morocco has boosted tourism which has increased five-fold since 1997. 5
Economic Sustainability
Some critics ask whether Morocco's recent economic success is just a sugar high or whether it is economically sustainable. Given the fact that so much of it is due to public infrastructure investment, a good case can be made that Morocco will enjoy economic sustainability. Harvard Economics Professor Lawrence Summers puts it best, "In a time of economic shortfall and inadequate public investment, there is for once a free lunch – a way for governments to strengthen both the economy and their own financial positions." 6 How does Morocco get a free lunch?
An IMF study addresses this question. For starters, the IMF discusses the macroeconomic effects of public investment in infrastructure. In the short term, increasing public infrastructure investment raises output by boosting aggregate demand. In terms of longer term economic sustainability, IMF research shows that increasing public infrastructure investment also raises aggregate supply. 7
In addition, the IMF notes when unemployment is high, like Morocco was in 1997, well-designed infrastructure investment will reduce rather than increase government debt burdens. Debt-financed public investment have large output effects without increasing the debt-to-GDP ratio, if clearly identified needs are met through efficient investment. Rising nominal debt grows slower than larger GDP. So debt as a % of GDP falls. Thus, public infrastructure investment pays for itself. A dollar of spending on infrastructure actually increases output by three dollars. 88
Lawrence Summers says let's assume – counterfactually and conservatively – that the process of building a highway in rural Morocco provides no stimulative benefit. Let's also assume that the investment earns only a 6% real return, also a very conservative assumption given widely accepted estimates of the benefits of public investment. Then it follows that annual tax collections adjusted for inflation would increase by 1.5% of the amount invested, since the government claims about 25 cents out of every additional dollar of income. 9
The earlier calculations of Lawrence Summers actually understate the positive budgetary impact of Morocco's well-designed infrastructure investment. That's because we will see how public infrastructure serves as a platform for boosting Morocco's export industries. Our earlier calculation also neglects tax revenue that comes from the stimulative benefit of putting the Moroccan people to work constructing infrastructure. It neglects how public investment in infrastructure contributes by supporting private investments in areas such as telecommunications and energy.
In northern Morocco, there are economically sustainable benefits that come from boosting jobs. And by increasing the Moroccan economy's capacity, infrastructure investment increases the ability of Morocco to absorb higher levels of debt. Finally, the international banks can catalyze a dollar of Morocco's infrastructure investment at a cost of much less than a dollar by providing a tranche of equity financing, a tax subsidy or a loan guarantee. When it takes these factors into account, the IMF finds that every one dollar of public infrastructure investment actually increases GDP output by nearly three dollars. 10
The budgetary mathematics associated with infrastructure investment is especially attractive at a time when there are unused human resources in northern Morocco. Thus, greater public infrastructure investment need not be an opportunity cost which comes at the expense of other Moroccan spending. 11
Changing Patterns of Trade
Now let's turn to Morocco's international economics. When King Hassan II was ruling Morocco, Morocco's priority was to emphasize trade and investment ties with the European Union and United States. After King Hassan died in 1999, King Mohammed VI took power and did a cost-benefit analysis of this European connection. Although this western approach initially helped Morocco build a domestic manufacturing base, a series of economic events caused King Mohammed to reassess the value of economic ties with the West.
First, the integration of former Soviet bloc states in the EU meant that many companies outsourced or delocalized their production to these new members rather than Morocco. 12 Second, the end of the Multi-Fiber Agreement in 2004 hurt the Moroccan textile industry when it was all of a sudden forced to compete with Asian powerhouse economies. Riccardo Fabiani notes that Morocco struggled to compete with Asian and Eastern European economies because of its "relatively higher labor costs, lower human capital levels, poorer infrastructure quality, and lower state capacity." Third, the Eurozone crisis in 2007 caused the demand for Moroccan goods to fall in Southern Europe's struggling economies. As a result, Morocco's trade, tourism, remittances and FDI declined. The global financial crisis of 2008 accelerated this downward trend in US as well as European aggregate demand for Moroccan goods for the next couple of years. 13
In response to these negative trade patterns, King Mohammed started to look at other markets and partners for growth. 14 Rabat wanted to reduce its reliance on sluggish European and US markets and diversify into emerging markets where their exports could benefit from being more competitive. While Moroccan firms can no longer compete successfully with European and U.S. firms, they are on a much stronger footing when faced with many Sub-Saharan African companies. Morocco appears well placed to help. For instance, Morocco has more than 20 trade agreements with African countries. 15
Given the slow growth in post global financial crisis in the US and Europe and many Arab Spring economies in disarray following the Arab Spring uprisings, King Mohammed turned his sights southward towards Africa after 2010. The king wanted to position Morocco as a portal to African markets. Rabat started to encourage local Moroccan companies to look for opportunities in fast- growing sub-Saharan African markets. 16
As a result, Morocco's economic integration with Sub-Saharan Africa began to accelerate. While Europe remains Morocco's biggest trade partner, trade with Africa has been growing at a yearly rate of 12.8%. Between 2008 and 2016, Moroccan exports to the rest of the African continent grew an average of 9% every year. In particular, Morocco's exports to West Africa tripled between 2006 and 2016. Not surprisingly, Morocco has a strong net trade surplus with West Africa. Possible West African concerns about Morocco's strong trade surplus with the region is partly offset in the balance of payments by a strong influx of Moroccan FDI into West Africa, mainly concentrated in banking, insurance, manufacturing and telecommunications. Senegal, Mauritania, Côte d'Ivoire, and Nigeria have emerged as the biggest African buyers of Moroccan products, which ranged from foodstuffs to machinery and chemical goods. 17
FDI Coming into Morocco
The global financial crisis in 2008 was a key event which had a major impact on Morocco and the rest of Africa. The financial crisis alarmed foreign investors and prompted many to retreat from Africa. Africans wondered how they could bring back foreign investors.
The short answer was foreign investors would likely become more selective. In this regard, Morocco actually fared better than most countries in the region. That's because King Mohammed helped to create a diversified and stable political economy. Investors became aware of Morocco's exceptional geographic position and its political stability in a region all too often held back by uncertainty.
As a result, Morocco enjoyed the most attractive investment climate in the region for foreign investors. That in turn lured a steady flow of foreign direct investment (FDI) to Morocco. In 2018 most of the FDI flowing into Morocco came from five countries: France, China, Spain, UAE and the US. FDI flowing into Morocco from these five countries has been strongly diversified. Business services, software and IT services, financial services, transportation and automotive services have been the top business sectors investing in Morocco between 2010 and 2018. Carmakers have been attracted to Morocco by its special economic zones and tax incentives. Peugeot, Nissan and Renault are all key players in Morocco's growing car industry, which has attracted $44.6 billion in green field investment since 2010.
FDI Leaving Morocco
While FDI was flowing into Morocco, the king also had plans for FDI to flow out of Morocco. The centerpiece for outward FDI from Morocco was the innovative Casablanca Finance Company (CFC), which was created in 2010 to attract foreign companies which want to use Morocco's political stability and favorable geostrategic position between Europe and Asia as a platform for expanding their operations south of the Sahara. 18
The king's CFC strategy has borne fruit: CFC has contributed an additional 2% of GDP to the Moroccan economy. What attracted foreign companies to CFC? The corporate tax rate drops from 30% to zero for first five years of CFC designation. And there are no limits on repatriation of foreign reserves.
Moroccan outward foreign investment is heavily weighted towards Africa. Between 2010 and 2018 $10.2 billion went into the rest of Africa while on $1.1 billion went back to Europe. Outward FDI flowing from Morocco to the rest of the world is even smaller: $327 million for Asia-Pacific, $112 for the Middle East and only $47 million for the Americas. 19
Since CFC's launch in 2010 160 businesses acquired CFC status including McKinsey and Boston Consulting Group and Lloyd's of London Top African. The major destinations for this outward FDI were Ethiopia, Ivory Coast and Cameroon. FDI outflows from Morocco are concentrated in chemicals, real estate and energy sectors. But Moroccan insurance firms, banks, companies in telecoms, mining and construction have also established a significant presence in African countries.
French energy giant Engie, which built Morocco's Tarfaya wind farm — Africa's largest — with local company Nareva Holding, last year announced a partnership agreement to jointly develop 5GW-6GW of power generation and energy services projects in countries including Ivory Coast, Senegal, Ghana, and Cameroon. In addition, a subsidiary of Morocco's national utility, the Office National de l'Electricité, with funding from IFC, won a concession to bring electricity to rural Senegal back in 2010. The Moroccan phosphate giant OCP Group is investing heavily in Ethiopia and the Moroccan government is planning a gas pipeline from Nigeria to the Mediterranean. 20
Banks Pivot to Africa
The global financial crisis also caused western banks to retreat from Africa. That created a financial vacuum in Africa. And so the banks joined the strategic pivot from Europe toward Africa to fill the financial vacuum. Morocco's three biggest banks -- Attijariwafa Bank, BMCE Bank and Banque Centrale Populalaire (BCP) – needed little convincing to expand outside their home market in Morocco. If the banks wanted to grow they needed to go outside Morocco. And grow they did. These three largest Moroccan banks have increased their presence in Africa to around 23% of their loans. Moroccan banks found Sub-Saharan African countries to be a "captive audience of clients" in need of financing major projects. The banks found opportunities in the Ivory Coast to be especially promising. 21
Moroccan bank international revenues in Africa have also soared. Between 2009 and 2017 they rose almost $800 million at Attijariwafa, $600 million at BMCE and almost $400 million at BCP. International revenues at BCP grew 800% between 2009 and 2017 and from less than 3.6% of group sales to almost 20%. 22
BCP recently bought a Mauritian bank and is in the process of purchasing another four businesses in Cameroon, Madagascar, Tunisia and the Congo. Kamal Mokdad, an international banker at BCP says that almost all African markets still offer "massive growth opportunities" in all segments "provided you address them with the right value proposition, the right cost structure and the right risk management system." He adds that BCP has expanded into countries with different economic profiles to diversify exposure and reduce risk. 23
At the same timed, BCP has social impact investment in mind. BCP is using innovative financial technology and microfinance to reach out to the previously financially excluded populations in Africa. And BCP is doing all of this with the goal of eventually unlocking Africa's undeniable economic potential. 24
Attijariwafa Bank actually started its expansion into sub-Saharan Africa in 2004 – four years before the global financial crisis in 2008. But it accelerated its operations in Africa after the crisis. Attijariwafa lifted its proportion of international sales from 15% to 33% between 2009 and 2017. Today, one third of Attijariwafa's profits come from other African markets and 22% of its profits comes from sub-Saharan markets.
Ismail Douiri, Attijariwafa's general manager, concedes that risk is definitely higher in Africa, but he adds that the returns are also higher. 25 Attijariwafa made its largest acquisition with the $500 million takeover of Barclay's Egyptian unit and it is considering purchases in Rwanda, Kenya and Ethiopia. 26
Diversifying the Economy
The king also wanted to diversify the economy. That involved reducing Morocco's dependence on agriculture and increasing its emphasis on industrial development. But industrialization meant a new challenge -- electricity demand was growing at 5-6% a year. 27
Since Morocco has no fossil fuels, the king had two options. He could increase imports of fossil fuels, which would worsen Morocco's environment and also hurt its balance of payments. Or King Mohammed could opt for an innovative alternative and one that would be environmentally sustainable.
That raises the question, why is innovation so important to Morocco? Perhaps John Daniels and his colleagues at BYU put it best: "Maximizing the potential for innovative ideas, products and services pushes managers to configure value chains with an eye toward locating activities in knowledge –intensive, technology enabled business environments ... (and fosters) increased competitiveness, and greater wealth creation." 28
Innovative Concentrated Solar Power (CSP)
Thankfully, King Mohammed opted for an innovative renewable energy industry at home. The king's Moroccan renewables program has made remarkable progress and is a role model to counter climate change. In 2009, just 1.7 per cent of Morocco's electricity came from renewable sources. By 2012, this figure had risen to 32 per cent and is on track to reach 42 per cent by 2020 and 52 per cent by 2030. 29
In 2016 Morocco opened Noor 1, the world's biggest concentrated solar power plant (CSP) and hosted the UN's COP 22 climate change summit. For starters, Morocco's success can be attributed to strong institutions, funding from bilateral and multilateral agencies and lots of sun and wind. In addition, its success involves capacity building, technology transfer and the right policies. In this regard, the government has implemented 54 action plans covering all economic sectors. The program integrates agriculture, land use, forestry, waste, and industrial policies.
The centerpiece of the innovative renewable energy program is Noor 1, the biggest solar energy plant in the world. Production began in February 2016 at Ouarzazate in southern Morocco. This concentrated solar power (CSP) plant delivers 160 megawatts of electricity at peak output. The project is expected to provide 510 MW of generating capacity by 2018. CSP technology uses the sun to heat fluid, which powers turbines that can supply electricity at night. This gives more constant power to the grid. The complex will save 13m tons of carbon emissions over 25 years. 30
Siona Jenkins notes the innovative nature of the CSP solar plant. "(It) uses mirrors that reflect sunlight to heat liquid, which can power a turbine. (It also) stores energy in superheated liquid that can be used later to drive turbines. This energy storage capability makes it one of the key technologies for unlocking those very high levels of renewable power generation." 31 The innovation is in the small technical adaptations that can tailor the product so that it is suited for local needs. In addition, Elum Energy in Morocco has developed innovative software that uses artificial intelligence for solar storage, which in turn helps manage solar costs in Morocco. 32
Funding is also an innovative "game changer." The tendering process gives tight control over all aspects of the (CSP) program and allows the Moroccan Agency for Solar Energy (Masen) to keep costs down. Siona Jenkins notes that Masen uses funds borrowed by Rabat from multilateral agencies and banks and then lends the money on to the project company. It was the first IPP [independent power producer] where the bidders were meant to bid fully financed.33
Unfinished Agenda: Rethinking Trade
A $73.5 million, 25 story CFC building is expected to open in 2019 to commemorate the 20th anniversary of King Mohammed's VI rule. It should be a joyous occasion for one and all. Morocco arguably has a comparative advantage in terms of sharing expertise and experience with other parts of Africa." 34
But while King Mohammed VI's strategic pivot to Africa has arguably been successful, it's certainly not perfect. In fact, the strategy has recently faced some difficulty establishing trade relations in this region. On 24 February 2017 Morocco formally applied to join the Economic Community of West African States (ECOWAS). Rabat thought that its re-entry into the African Union and its cordial diplomatic relations with many ECOWAS members would pave the way for membership in ECOWAS. 35
But that was not to be the case. As it turned out, there are many objections to Morocco becoming a member of ECOWAS. For starters it intentions were not clear. Since Morocco is a more developed economy than any other country in ECOWAS, Morocco is seen by some as more of a commercial threat than a blessing if it was inside ECOWAS.
Two ECOWAS members (Nigeria and Senegal) have the most heartburn with Morocco's bid for entry into ECOWAS. Manufacturers in Nigeria and Senegal view Morocco's manufacturers as potentially a lethal threat to their domestic production and have been successful in stalling Morocco's application. In December 2017, ECOWAS indefinitely postponed a final decision on Morocco's application for ECOWAS membership. 36
It's also true that King Mohammed has purposefully avoided addressing the full implications of joining ECOWAS. That's because joining ECOWAS is at odds with so much of Morocco's economic strategy up until now. For instance, if Morocco gains entry into ECOWAS it would be expected to comply with ECOWAS rules and regulations. That means complying with the ECOWAS common external tariff, which is supposed to protect the West African economies from international competition and to promote regional trade. 37 However, honoring this common external tariffs is at odds with free trade agreements with the EU and the US. Morocco can't have it both ways. Which agreement would it honor? If the king decided to go along with the ECOWAS common external tariffs, that would also run counter to Morocco's goal of becoming a global hub for production, logistics, and trade. 38
Another dilemma for Rabat is its foreign exchange rate regime. In January 2018, Rabat widened the trading band for the Moroccan dirham, part of a series of reforms recommended by IMF to introduce more exchange rate flexibility. 39 This Moroccan currency policy aims to reassure investors and to make its economy more resilient to external shocks. However, this foreign exchange rate flexibility flies in the face of eight of the fifteen ECOWAS members who already share a currency, the West African CFA Franc, and ECOWAS plans to introduce a currency called the Eco for the remaining members by 2020 and eventually merge the two. 40 Morocco may want to join ECOWAS but opt out of the currency, as the UK once did with pound sterling inside the EU. But that would arguably give heartburn to some ECOWAS members. A weaker exchange rate would allow Moroccan exports to underprice exports from other ECOWAS members. Morocco has gone out of its way to avoid talking about its currency policy for fear it would only reinforce opposition to its application.
Rabat has also gone out of its way to avoid a debate in Morocco regarding potentially opening the borders to new Sub-Saharan migrants if it joined ECOWAS. Moroccan citizens in the north who are still unhappy about relatively high unemployment would almost certainly see migrants from other ECOWAS countries looking for jobs in Morocco as potential threats to their job creation. Moroccans from the north would likely protest about it.
Conclusions
When Moroccan King Mohammed looks back over the past two decades, he has good reasons to feel proud of his country's economic achievements. Morocco's economic performance has indeed been impressive. And given the king's emphasis on positive public infrastructure investment, every one dollar in input should deliver three dollars in output (or what Harvard Economics Professor Lawrence Summers calls a "free lunch.)"
While Europe remains Morocco's biggest regional trade partner, the trade pattern is beginning to change with more emphasis shifting towards Africa. And when the global financial crisis and Arab Spring upheavals hit and investors retreated from Africa, Morocco fared well. In fact, Morocco's economic and political stability provided the most attractive investment climate in the region for foreign investors. That in turn lured a steady flow of foreign direct investment (FDI) to Morocco.
At the same time, Morocco was able to use its Casablanca Finance City (CFC) as an innovative platform for Moroccan and foreign companies to shift investments to the rest of Africa. In addition, the international revenue of Morocco's big three banks have soared between 2009 and 2017. Moreover, the crown jewel of Morocco's innovation is Noor 1, the world's biggest concentration solar power (CSP) plant which uses innovative energy storage and artificial intelligence. Thanks to this renewable energy source, Morocco's domestic supply of electricity has risen dramatically as well.
That said, Morocco's economic transformation is not perfect. Rabat's application for membership in the ECOWAS trade bloc was indefinitely postponed. It turns out that being an innovative hub for foreign investors to invest in West Africa makes it difficult for Morocco to also become a member of ECOWAS.
Endnotes
Gabriel, 2018
Ibid.
Ibid.
See IMF 2018 and World Bank.
Ibid.
Summers, 2013
IMF, 2014
Ibid.
Summers, 2013 and IMF, 2014
Ibid.
Ibid.
Some economist say that East and West European economic integration at Morocco's expense results in premature deindustrialization in economies like Morocco. Morocco's pivot to Africa has apparently mitigated this trap.
Fabiani, 2018
Ibid. 2018
Jenkins, May 2017
Klasa, Portal, 2019
Saleh, 2019 and Klasa 2019)
Saleh, 2019
Klasa, FDI Portal, 2019
Ibid.
Megaw and Saleh, 2019
Ibid.
Ibid.
Ibid.
Megaw and Saleh, 2019 and Marks, 2019
Ibid.
Jenkins, Nov 2016
Daniels, 2009
Jenkins, May 2017
Ennaji
Jenkins, Nov 2016
Jenkins, May 2017
Jenkins, Nov 2016
Jenkins, May 2017
Fabiani, 2018
Ibid.
Ibid.
Ibid.
IMF, 2017
Fabiani, 2018 ----------------------------------------------------------------------------------------------------------------------------------------------------------------
Bibliography
Achy, Lahcen, Morocco's Economic Model Succeeds Where Others Fail, The National, 2 August 2010
Alby, Stephane, Morocco: Mixed Prospects, BNP Pribas, 2Q 2018
Amraoiu, Ahmed El, and Aida Alami, Morocco: a two-speed country, Al Jazeera, 1 October 2016
Daniels, John H, and Lee H. Radebaugh and Daniel P. Sullivan. International Business: Environments and Operations, Pearson, Upper Saddle River, New Jersey, 2009, pp. 421-422
Economist, Idle and Angry: As Morocco's economy slows, the jobless are getting restless, 1 March 2018
Fabiani, Riccardo, Morocco's Difficult Pathto ECOWAS Membership, Sada, 28 March 2018
Gabriel, Edward, 20 Years of Morocco's Development: 1997-2017, Morocco on the Move, 8 January 2018
Ghafar, Adel Abdel and Anna L. Jacobs, Morocco: the king's dilemma, Brookings, .2 March 2017
GOV.UK, Overseas Business Risk: Morocco, 24 April 2017
IMF, Morocco : 2017 Article IV Consultation-Press Release; Staff Report; and Statement by the Executive Director for Morocco, IMF Country Report No. 18/75 March 12, 2018
Jenkins, Siona, Morocco blazes solar path trail, Financial Times, 9 November 2016
Jenkins, Siona, Morocco capitalizes on early lead in renewables, Financial Times, 29 May 2017
Klasa, Adrienne, Casablanca Finance City offers hub to Africa-bound local and foreign business, Financial Times, 23 January 2019
Klasa, Adrienne, Morocco positions itself as more independent FDI portal to Africa, Financial Times, 23 January 2019
Laleman, Jan-Pieter, While the pace of reform continues, political protests reflect deep-rooted economic issues, Credendo, 28 November 2018
Marks, Jon, Morocco's pivot to Africa hints at a new post-colonial order, Financial Times, 23 January 2019
Megaw, and Nicholas, and Heba Saleh, Morocco banks expand to west Africa for greater if riskier returns, Financial Times, 23 January 2019
Munshi, Neil, Morocco's Ecowas bid sparks African fear and suspicion, Financial Times, 23 January 2019
Saleh, Heba, Moroccan companies and banks support king's push into Africa, Financial Times, 23 January 2019
Saleh, Heba, What Morocco's Richbond and HPA learnt from African expansion, Financial Times, 23 January 2019
Santander, Morocco: Foreign investment, Trade Portal, 13 March 2019