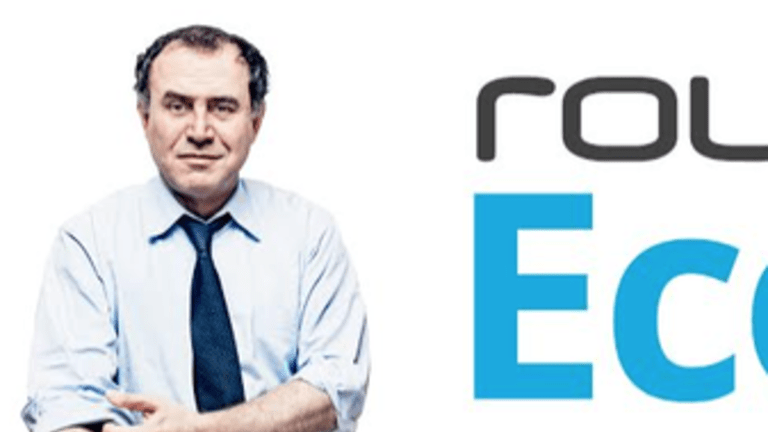 The informal banking sector is growing
After yesterday's stock market excitement, the government "quashed" rumors today that they were going to relax prices on refined oil products.
According to ChinaDaily, "the National Development and Reform Commission (NDRC), China's economic planning agency, said rumors that the authorities plan to relax domestic oil and gas price controls are baseless." The Shanghai Securities News, the official paper of the stock exchange, quoted an unidentified government official as saying that relaxing the pricing regime would hinder earthquake relief and reconstruction.
What may have started the rumors yesterday were indications that the government may instead help oil companies by reviewing the windfall profit tax imposed on all upstream oil producers.  Apparently PetroChina lat week appealed to the government for just such a review.  It is worth noting that the government is likely to be – and for good reason – very secretive about any plans to change oil prices since this is only likely to encourage hoarding in the short term.  Shortages continue to be a problem and low domestic oil prices – at roughly one-third the world price – have done nothing to stimulate energy conservation.  I think the problems of hoarding, shortages and smuggling are only going to get worse over the next few months, especially as the serious reconstruction in Sichuan kicks in, and we will see a resurgence of these rumors about relaxing price freezes from time to time.  It cannot be easy for the government to cope with the consequences of maintaining low domestic oil prices, and it certainly isn't cheap.
The stock market reacted very strangely today to all of this.  The SSE Composite opened down and lost 2.1% from yesterday's close within the first thirty minutes of trading, before bouncing around for much of the morning within a 1-1/2% trading band.  It suddenly shot up in the early afternoon to a few points above yesterday's close, before collapsing in the last 90 minutes to 3586, down 1.65% for the day.  Neither I nor my student Shang Ning was able to get much of an explanation for the sharp ups and downs today.  This has the feel of a very uncertain market chasing its own tail.
Meanwhile there was an interesting article in today's South China Morning Post about the increased cost of converting HK dollars into RMB.  Bank of China, the city's RMB clearing bank, widened the spread between the buy and sell rates for the RMB early this month from 10 basis points to 75 basis points.  This was reportedly done because the PBoC was worried that increasing demand for RMB in Hong Kong could affect its exchange management and its domestic monetary policy.
Sure enough, the exchange volume dropped significantly since the move, but the newspaper report quotes Joseph Yam Chi-Wong, the chief executive of the Hong Kong Monetary Authority, as saying that "some transactions may shift to money exchangers or even through underground channels if people are very sensitive to the buy-sell spread."  They may shift?  I think it is a dead certainty that money is shifting to informal channels.  After all there is plenty of evidence that hot money inflows are high and increasing, and if there is a slowdown in the formal channels for RMB purchases, what else can one assume?
Along that line I missed a very interesting article in the April 23 edition of a local magazine, The Economic Observer.  The article, titled "Chinese Firms Tapping Informal Loan Networks," discusses one of the things I have been wondering about a lot on this blog.  I have always assumed that one of the consequences of the stricter lending caps imposed this year would simply be to move borrowing out of the formal banking system and into less formal borrowing channels, and I had heard anecdotal evidence that this was indeed happening.  Apparently some economists at the All-China Federation of Industry and Commerce have been doing their own work on the subject.
Research by the Federation estimated that Chinese companies raised some 800 billion yuan through informal channels last year, among which researcher Chen Yongjie said over 20 billion yuan likely came from Wenzhou.  Businesses that raised money in this fashion would likely be charged a 5% monthly interest rate, amounting to around 60% in one year.
According to Chen, over five million private businesses made up 70% of China's total, making up 65% of China's GDP.  But despite the importance of this segment to Chinese industry, Chen's data indicated that the proportion of loans from banks to them decreased over the past three years. The proportion of short-term loans to private business was about 11% in 2005, but only 9% in 2006.  China Society of Private Economic Research chairman Bao Yujun had spent two weeks investigating in Shaoxing, Wenzhou and nearby regions, and discovered that underground fundraising was indeed gaining momentum in Wenzhou.
Despite the fact that underground fundraising goes against regulations made by financial supervisory bodies in the Chinese central government, the local governments were turning a blind eye.   Bao spoke with a prominent politician of one city in Zhejiang who stressed that there was no way they could clamp down because businesses had to survive and that locals had to remain employed.
Wenzhou, for those who don't know, is a city in the south famous both for the ferocious entrepreneurialism of its citizens and for its extensive informal banking sector – with the second characteristic probably not unrelated to the first.  The point the researchers are making is that as small businesses in China grow, they are getting less and less help from the large commercial bank, who prefer to concentrate their now-limited lending power to loans to the large SOEs – yet another way in which China's financial system fails miserably in delivering capital to its most efficient users. 
Not surprisingly, these private companies are turning to the informal banks for funding, in spite of borrowing costs as high, according to the article, as 5% a month, which they describe as 60% a year but which I would qualify as 80% a year if correctly compounded (which at least gives some idea of the profitability both of the private companies and of the informal banking sector).  
The worrier in me would make two points about this – besides the obvious one about how the banking system misallocates capital.  First, such high borrowing rates can spell catastrophe if the economy were to suffer a sharp slowdown since borrowing at this rate must require optimal economic and profit conditions to be justified.  Second, any attempt to measure real loan expansion in China is likely to be overly conservative if we ignore the impact of these informal lending institutions.  Credit growth is almost certainly higher in China than what the numbers from the commercial banks suggest.