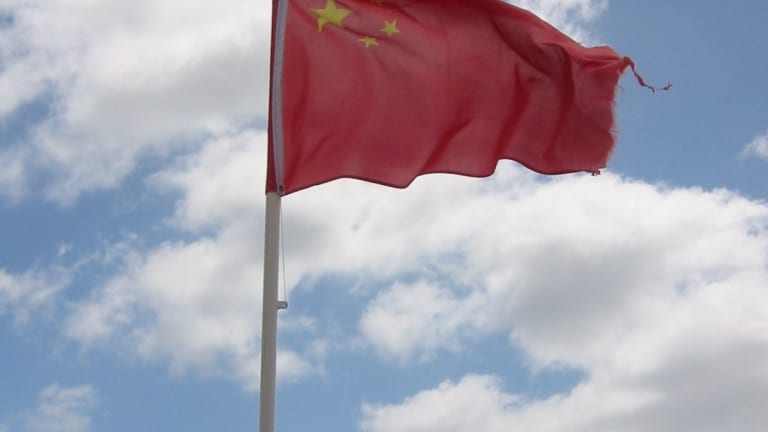 China's ambitions in Central & Eastern Europe are stalling
Does China have only itself to blame?
Does China have only itself to blame?
By Richard Smith
For six years running, Chinese diplomats have trekked to Europe to join the 16+1 summit of Central and East European (CEE) countries to discuss cooperation with Europe's emerging, post-Soviet economies, 11 of which are now EU member states.
This year's summit, which took place last month in Budapest, saw China once again press its case for construction of multiple projects facilitating its "One Belt, One Road" (OBOR) trade route connecting China with Europe.
It has also revealed a number of roadblocks that could prevent China from penetrating CEE as easily as it has other regions.
16+1 equals what?
An initiative of China's creation, past editions of the conference have led to Chinese investments exceeding $8 billion in CEE. At this year's summit, Beijing promised to invest another $3 billion. With the Middle Kingdom set to make as much as $4 trillion in total investments to fulfill its OBOR ambitions around the globe, this relationship appears to hold great potential.
And yet, by 2016 – five years after the first 16+1 summit – bilateral trade between China and CEE had grown by a mere
11%. Indeed, at less than 2% annualized, it's slower than the rate of GDP growth exhibited by most CEE nations over the past five years, and far slower than the average 4.3% expansion rate set by CEE countries so far this year.
So what's the hold-up? Given the intense courtship efforts that China has been making in the region, why isn't this paying off in the form of above-average trade growth?
Better alternatives
The biggest factor complicating Beijing's CEE investments is the fact that the EU's largesse still far outweighs China's. For the 2014-2020 period, the EU has budgeted more than $100 billion in "structural and cohesion funds" to benefit Poland alone. That's far more than the $15 billion in project financing that China has proposed for the entire CEE over the past five years. And across the region, 90% of FDI spending in CEE continues to come from the EU and the US.
As a result, EU member states are relatively less open to – and less dependent on – Chinese investment than on funding from
Brussels. Indeed, while Chinese outward FDI in CEE has grown
from around $400 million in 2009 to an estimated $1.7 billion in 2014, some EU members in the region have not received any major Chinese investors over the past five years. Meanwhile, Beijing has had far more success in non-EU states like Bosnia and Herzegovina, Montenegro, and Serbia, which do not receive EU funds and are not subject to European regulations. Serbia in
particular is a focal point of Beijing's OBOR initiative: so far, it has raised two-thirds of all Chinese capital that went to non-EU states in the region and has accounted for nearly half of the €3.3 billion in total trade volume between China and select Western Balkan countries in 2015-2016.
Inroads in Europe
Yet such courtship has not come without scrutiny from Brussels and other European capitals, where many lawmakers have
voiced trepidations about Beijing's efforts to make inroads in Europe's east. Most are concerned that China might use its growing influence in CEE to weaken the EU's united China policy and that some CEE states might use their warm relations with Beijing as a card against the EU. Commission President
Jean-Claude Juncker has even proposed that the EU should enact a screening system, comparable to the Committee on
Foreign Investment in the US (CFIUS), to review foreign acquisitions of infrastructure initiatives, military technology firms, and other sensitive projects.
Although such a move is unlikely to come to pass – already, the draft version of the proposed review system does not allow
Brussels to force countries to block potential takeovers – existing EU regulations nevertheless act as a barrier to Chinese projects in member states. For instance, a proposed $2.9 billion high-speed railway system between Belgrade and Budapest has been dragged by significant delays, with the Commission having flagged concerns that a Chinese-Hungarian deal over the
railway might have violated EU procurement rules.
Impenetrable partners
Another hurdle for Beijing stems from the particularities of CEE itself, which more than a quarter-century after the fall of the Soviet Union remains in many ways closed to foreign investors. For instance, Bulgaria ranks 50th in the World Bank's 2018 Ease of Doing Business report, having fallen 11 points from last year and now ranking worst among EU member states in the region. According to the World Economic Forum's competitiveness report, it ranks even more poorly in terms of judicial independence and security of property rights, at 110th and 115th respectively. Bulgaria is also dead last in the EU in terms of corruption.
As the EU's poorest state, Bulgaria is in desperate need of foreign investment, with FDI having plummeted to roughly 1.5% of GDP or €1 billion annually from a high of more than 30% of GDP pre-financial crisis. Yet a number of issues there continue to deter foreign firms.
As highlighted by the US Department of Commerce, there have been numerous reports of discrimination against American investors by government authorities, with firms citing issues with graft, organized crime, and rule of law. Because of patchy
law enforcement and authorities' preference for focusing on minor, easily provable cases, there has been little progress on significant lawsuits, such as those involving the theft of EU funds or public tenders for major energy or infrastructure projects.
As a result, with the exception of a new €750-million retail and entertainment complex near Sofia, Beijing has yet to make major inroads there. Meanwhile, other foreign investors have seen their assets seized or have been pushed out due to high levels of political and administrative risk. For instance, the UK-based
firm East Balkan Properties has been involved in a dispute over breach of property rights in a case that highlights the risks
of operating in markets with poor legal enforcement and judicial independence.
Another entrepreneur is in the midst of a three-year effort to regain control of his real estate firm after a gang used fake documents to appropriate it. Such issues have caused lawyers advising prospective investors to enact safeguards, such as signing contracts with local partners stipulating arbitration outside the country in case of a dispute.
Granted, Beijing is no stranger to doing business in difficult locales, not least further east and south along the "New Silk Road," but Bulgaria's failure to enact sufficient reforms to improve its investment climate has not helped. Combined with the fact that Bulgaria has easy access to EU funding, making it less dependent on Chinese investments than its non-EU neighbors, there is little incentive for Beijing to try to penetrate
further.
Of course, there is no discounting the appeal that Chinese money holds in a region that is still desperate for infrastructure investment – and where for many, the image of Brussels is hardly better than that of Beijing. Nevertheless, Chinese suitors still have some walls to clamber over before they reach their goal of turning CEE into their gateway to Europe.