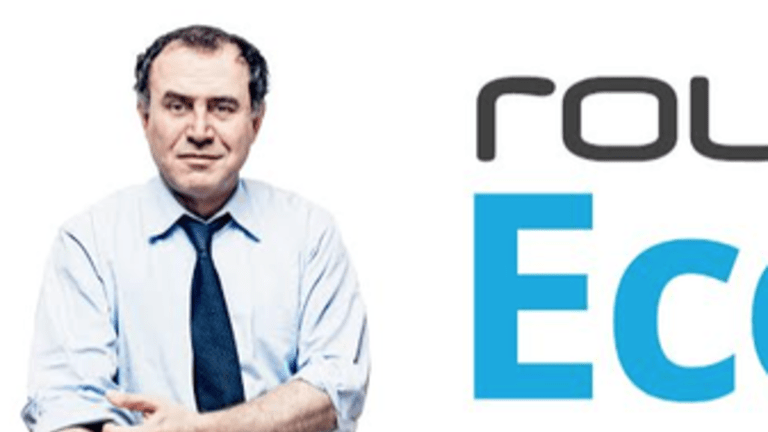 Capital Inflows into India and Rupee Appreciation
Burgeoning capital inflows into the booming Indian economy and Reserve Bank of India's (RBI) policy to let the rupee appreciate intermittently, add to this the Fed rate cuts and USD weakness.
The appreciation of rupee by around 15.5% against the dollar during Sep 2006-Oct 2007 has raised concerns recently, given that in the past few years the rupee has maintained a de-facto peg against the dollar. Capital inflows have reached close to $16 b during Jan-Nov 2007 and around $8.2 b came in between the Fed rate cut in September and when the Indian govt. imposed curbs on foreign investors in mid-October. Inflows have remained subdued thereafter due to government measures and volatility in global financial markets.
The RBI and government have been active in using various tools to manage inflows and their corresponding impact on liquidity and inflation due FX intervention and sterilization. Banks' reserve requirement has been raised eight times from 5% in December 2006 to 7.5% in October 2007. The repo rate been raised seven times from 6% in April 2005 to 7.75% in March 2007 while the reverse repo rate has been increased five times from 4.75% in March 2004 to 6% in July 2006. Increase in reserve requirement is acting as a tax on banks (especially when rising consumerism and attractive returns elsewhere challenges them in attracting savings and RBI rules force them to hold a quarter of their deposits in govt bonds and purchase the low return sterilization bonds) while higher lending rates have said to be reducing industrial production and demand for consumer durables, raising concerns that RBI's inconsistent monetary policy is weighing down on growth.
RBI's control over the three pillars of impossible trinity has been weakening. Initially RBI followed an independent monetary policy of targeting the interest rate while maintaining a competitive exchange rate with partial capital controls. But as the economy witnessed strong growth of over 8.5% in the last few years attracting large capital inflows, the rupee had to be allowed to appreciate to keep control over the interest rate. But as the rupee approached the alarming 40/$ level in 2007, RBI shifted its control over the capital account, imposing soft controls on inflows and easing outflows. Moreover, the use of interest rate either ways, up or down, is constrained by concerns of slowing growth and inflationary pressure (including food, manufacturing, asset inflation) respectively.
See Graphs
Various sources of inflows have witnessed significant growth in the last few years with net foreign inflows growing from $6.8 b in FY 2000 and $15.4 b in FY 2004 to $26.5 b in FY 2006 (Note: FY for India is from April to March). One such component has been the External Commercial Borrowings (ECB) by domestic firms which has risen from around $2.8 b in FY 2000 and $11.5 during FY 2004 to $26 b in FY 2006. Strong economic growth, corporate performance, cheaper borrowing terms overseas (due to appreciating rupee and higher domestic interest rate) have been driving these external borrowings even as the cap on these borrowings have been revised up overtime. To clamp down on such borrowing, in May, RBI prohibited the use of ECB to build integrated townships and lowered the cap for such loans with maturities of 3-5 years. Later in August, it laid restrictions on how much of these borrowings could be brought into the country. Also, the issuance of overseas American Depository Receipt and Global Depository Receipt by Indian firms has increased from $0.6 b in FY2004 to $3.8 b in FY2006.
Another important source of capital inflows has been Portfolio Investment which rose from $2.8 b in FY2000 and $12.5 b in FY2005 to $18.5 b Apr-Sep 2007. Foreign Institutional Investment (FII) has risen from $1.8 b in FY2000 to $8.7 b in FY2004 and to $15.5 b during Apr-Sep 2007. Moreover, the number of FIIs registered in India has doubled to 1,050 between Mar 2001-Jun 2007, and now around 3,336 FII sub-accounts also exist. FII equity inflows have increased from $9.8 b in 2004, $11 b in 2005 to over $16 b in 2007. The stock market buoyed by strong corporate performance and these inflows has risen 43% in 2007. According to Citigroup, FIIs holdings in the Bombay Stock Exchange 500 companies rose from 12% in March 2001 to around 22% in June 2007, which is greater than the holdings of domestic mutual funds. The stock market turns volatile based on the volatility and economic outlook of the U.S. economy (as observed in February, August and November 2007).
However, in mid-October, RBI banned foreign investment in the stock market via off-shore derivatives called Participatory Notes (PN). These derivatives were used by foreign investors not registered in India (say hedge funds) to indirectly invest through registered investors. Between Mar 2004-Aug 2007, the number of FIIs/Sub Accounts that issued PNs rose from 14 to 34. The share of PNs in total foreign portfolio flows is believed to have increased from 32% during 2006 to about 55% by Oct 2007, with hedge funds accounting for around 50% of the PNs. But many believe that the motive behind such the RBI measure was to improve transparency of capital inflows (though it temporarily cooled down the stock market and equity inflows) and that restricting inflows via PNs would have little or no impact on the overall inflows coming into the country.
The interest of hedge funds, mutual funds and pension funds in the Indian economy has been growing. According to a hedge-fund based research firm, hedge fund investment in India has risen 400% from $2.8 b in Sep 2005 to $13.97 b as of July 2007 with over 90% of these investments in equities accruing high returns. According to the Financial Times, private equity deals have surged from $3.9 b in 2006 to around $ 5.9 b ytd in 2007.
FDI has also risen significantly from the dismal levels of $3.8b in FY2004 to $16 b in FY2006. In addition, cross border M&A deals increased to 226 deals worth $15.3 b in 2006 compared from 192 deals worth $9.5 b in 2005. More importantly, investment by non-resident Indians in foreign currency deposits and rupee accounts has risen over the years from $21.7 b in FY2000, $33 b in FY2004 to $41.2 b in FY2006, leading the RBI to cap interest rates on the latter. Moreover, remittances have increased from $12.9 b in FY2000 to $20.5 b in FY 2004 and $27.2 b in FY 2006.
The scaling capital inflows are reflected in the massive FX build-up and the purchase of US Dollar by RBI particularly in the months of February, July, September and October in 2007.
External debt rose 22.6% to $155 b in FY 2006 (with the appreciating rupee contributing to 10% of this increase) accounting for 16.4% of GDP. Around 56% of the increase in external debt was due to ECBs and 16% of the increase was due to NRI deposits. Net International Investment Position has improved somewhat in the recent years due to increase in assets (rising outward FDI), even as liabilities have continued to grow. Rising FDI and equity portfolio inflows have helped non-debt creating inflows to rise from 27% in FY2000 to 47% in FY2006, but FDI inflows are only up from 14.7% in FY2000 to 25% in FY2006.
In order to ease capital outflows, starting in August, RBI raised the ceiling on overseas investment by Indian companies, mutual funds and residents. However, higher domestic yields may have rendered this effort less effective.
Moreover, the cap on sterilization bonds (paying 6.65% interest) has been raised from Rupees 700 b in 2006-07 to Rupees 800 b in 2007-08
and later revised to Rupees 1500 b in Aug 2007, Rupees 2000 b in Oct 2007 and Rupees 2500 b in Nov 2007. The interest payment on these bonds has to be borne by the Central Government. In July 2007, RBI also removed the cap on the amount of liquidity it can absorb from the banking system. However, due to incomplete sterilization, pressure on inflation, money and credit growth continue even without much success in curbing currency appreciation. Moreover, sterilization will further raise fiscal burden and interest rate (though it will help containing domestic lending and asset bubbles) and attract more inflows creating a vicious cycle. Inflationary pressure will also induce further currency appreciation. Hence, the current monetary policy is unsustainable and entails a high cost and ultimately RBI may have to give up control over the rupee or impose greater capital controls.
Rupee appreciation during Sep 2006-Oct 2007 has been much greater versus the U.S. dollar (15.5%) compared to the appreciation against Euro (4.8%) and Pound (8.2%). In terms of Real Effective Exchange Rate (REER), the rupee has appreciated 10% between Sep 2006-Sep 2007 vis-à-vis 36-countries and 9.7% vis-à-vis 6 countries, according to the RBI data. The BIS data shows a 9.4% appreciation in REER terms. U.S. still remains a major export market including for service exports and dollar still holds significance in the composition of external debt as well as forex reserves. Nevertheless, it can be seen that a larger share of exports are now directed towards EU and Asia. Share of exports going to the U.S has been falling while exports to EU have been growing steadily and exports to Asia and its share in total exports have been witnessing a strong growth. On the other hand, imports from U.S. have remained steady while imports and the share in total imports from Asian countries have been growing strongly and falling from EU. Moreover, overtime the composition of India's exports has been moving away from agriculture and low-skill labor-intensive manufacturing products to value-added manufacturing goods and services. Service exports which now account for over half of India's exports have been growing over 30% in the past few years. Further, banking and financial services account for around 60% of the total service exports and these along with high-tech and manufacturing-based service exports have been growing at a high rate. The share of service exports going to U.S. remains high (around two-third of the total) and growing at a high rate though exports are slowly being diversified towards EU (around one-fourth of the total) and have been growing strongly in the recent years. Looking at the currency composition of the external debt, dollar constitutes the largest share and dollar debt and its share has shown an increase. On the other hand, rupee debt has risen only slowly and rupee share has shown a slow fall. Euro and Pound debt have risen but their shares in total debt have shown a decline. Furthermore, the dollar share in foreign exchange reserves seems to have decreased while that of Pound and Euro may have increased recently.
Many argue that it is not the currency appreciation but rather the pace of appreciation in a short span of time that is hurting exporters who were unprepared to hedge against currency risk and gear up to improve export competitiveness. Export competitiveness vis-à-vis Asian nations is also affected. Big firms may manage to cope with the squeeze in profit margins due to rupee appreciation by raising price, scale of operation, improving productivity and quality of products, developing new business models, moving up the technology ladder and hedging against currency risk. However, small and medium sized firms including low-skill, labor-intensive industries like textile, leather, chemicals, gems and jewelry, handicrafts, etc may not be prepared to deal with over-valued currency and its impact on profit margins in the short-run. Large numbers of job losses are being reported in the textile sector and the figures are expected to grow in the coming months. Service exports are also affected by a rising rupee. IT companies derive more than 70% of their export revenues from U.S. Outsourcing firms' profits are also hit since their cost is in rupees but revenues in dollars. Thus, the impact on profitability and employment of exporters prompted India to stall the currency appreciation and offer fiscal incentives in the form of lower import duties, interest rate subsidy and tax incentives to cope with export losses (which may be in turn be distortionary and cause inefficient resource allocation). Due to rupee appreciation, the price received on exports in rupee terms would fall and overtime export volume may shrink if productivity or value-addition of the exports is not increased. Given cheaper imports owing to industrial activity and oil dependence, trade deficit may rise and so would the current account deficit. Recipients of remittances are also affected unless hedged against exchange rate risks. Net international investment position may also deteriorate. Terms on foreign currency denominated debt would improve. Overseas acquisition would become cheaper for Indian firms and outward FDI and FII may rise but returns on outward investments and debt securities may fall if rupee keeps appreciating. On the other hand, returns on inward FDI, FII, stocks and bonds would increase.
The export-led growth strategy has been adopted by several Asian countries since an undervalued currency can raise exports, employment leading to high economic growth. But as seen, amid capital inflows, this policy has harmed the independence of Central Banks and has levied huge costs in terms of fiscal burden of sterilization, valuation losses and opportunity cost of holding forex reserves, and macroeconomic imbalances. The key challenge is how to maintain a competitive exchange rate to promote exports while attracting capital inflows as well as using higher currency to control inflation but avoiding costs to the monetary policy. Many economists are struck to the classic argument that India still needs to maintain an undervalued currency to promote an export-led growth (according to Rodrik, undervalued currency is the second-best strategy for developing countries to promote exports and economic growth since first best strategies are constrained by market failures and underdeveloped institutions; some also say that such a policy will help reduce exchange rate volatility, promote investment and attract long-term capital inflows into the country). Competitive exports may help reduce rural poverty and unemployment, absorb excess labor away from agriculture to the organized manufacturing sector, develop a manufacturing base and promote employment. It may be too early to judge the impact of rupee appreciation on exports and industrial growth based on the current data. Depending on how fast/slowly domestic producers adjust to the rising rupee (by improving productivity, diversifying to new markets, moving to value-added manufacturing and service exports, efficiently reallocating resources) and foreign consumers and service export clients react to the high rupee value. Overtime, labor anyways will have to move towards more skill and value based goods and service sectors and job loss is one of the pains of globalization. However, institutional weaknesses in the economy like red tape, lack of access to credit, efficient hedging markets and labor training institutions may delay this process. Nevertheless, some firms have already started raising operational efficiency, keeping a part of their dollar deposits abroad, increasing prices and engaging in currency hedging.
Many economists argue that there may be little or no correlation between rupee appreciation and its impact on exports and that in spite of appreciation over the
years, exports have been rising (though this time around the pace of appreciation was quicker). Also, due to high inflation, real interest rates are still low and therefore may not be responsible for slowing growth and industrial activity. The strong rupee may help in lowering inflation (especially food and commodity imports under the inflationary effects of globalization). In fact, many argue that capacity constraints and low rupee, and not money supply have been feeding inflation and therefore raising interest rate may actually hurt growth. Higher rupee will lead to cheaper import of raw materials and capital goods, help raise investment, lower the cost of production especially for exportable goods and therefore offset the initial impact of rupee appreciation. Consumers would benefit with cheaper oil and consumer good imports, lower inflation and interest rates. Many also argue that cheaper imports and expensive exports will lead to reallocation of resources from the tradable to non-tradable sectors, help the non-tradable sectors develop and raise its output and employment. So as long as the current account deficit is manageable, it can be covered by capital inflows (by promoting more FDI and remittances).
However, both inflation (via FX intervention) and rupee appreciation are politically difficult for India. And both sterilization and export subsidies have fiscal costs, though much lower in the latter case but high fiscal burden along with trade deficit may actually deter future country ratings upgrade and foreign investment. The soft capital controls imposed so far have been ineffective in reducing capital inflows, inflationary pressure and rupee appreciation. Hence, India will have to slowly loosen control over one of the pillars of impossible trinity as the monetary tools become scarce, ineffective and expensive. It has to decide on how to deal with capital inflows, especially debt-creating hot inflows (given that some research doubts the net benefits of capital flowing into developing countries in the absence of complementary factors like well-developed financial system, macroeconomic policy framework and institutions) though the country needs foreign capital to finance capital scarce sectors, the saving-investment gap and current account deficit. Many economists say that India's capital account is indeed de-facto open since govt restrictions have created incentives to borrow overseas and also invest in India via indirect routes. Some suggest taxing short-term inflows equivalent to the appreciation gains or else make it mandatory for foreign investors to deposit a fraction of their investment in an interest-free account. However, any kind of soft/harsh capital control may not deter inflows in the long-run while having short-term implications on investor sentiment and stock market. Likewise, India has also laid out a plan to move towards capital account convertibility in a few years. Given its implications on financial sector stability and currency, this will require improvement in transparency and governance of inflows, development of skills and instruments to manage risk, continued banking reforms, creation of deep and liquid capital markets, efficient markets for hedging and currency futures and policies to the reduce transaction cost of investment.
It also has to decide if it wants to follow an export-led growth given the large size of its domestic market and the cost of maintaining a low currency value. Some suggest a more transparent monetary policy where the RBI can set a time frame for the appreciation of rupee to help domestic players but foreign speculators may take advantage of this to make short-term gains. Capital inflows and appreciation pressure on the rupee would continue in the long-run due to strong economic fundamentals, future growth prospects, rising investment, labor, capital and total factor productivity and wages of skilled labor. Also, speculation about the tendency for the rupee to appreciate and RBI's policy constraints would attract more inflows. The RBI can target the nominal exchange rate but price differential (and inflationary pressure in India) will determine the real exchange rate. Hence, the long-term tendency of the rupee may be to appreciate – Lehman predicts the rupee to appreciate from the current Rs 39.4/$ to Rs 36/$ by 2008-end; Bloomberg Survey says Rs 39/$ by 2008-end; DBS bank goes further: Rs 39/$ by early-2008, Rs 38/$ by mid-2008 and Rs 37/$ by 2008-end; Morgan Stanley says Rs 36-37/$ by 2008-end. However, the pace at which the currency appreciates and the RBI lets it appreciate depends on the current global financial market environment, possibility of oil shock, policy initiation to control capital inflows/outflows, slowdown in global or Indian economic growth that would lower investor sentiment, inflation and money growth.
On the other hand, cutting interest rate may help reduce capital inflows by foreigners as well as ECBs by domestic firms and prevent the vicious circle created by FX intervention but concerns of it fueling asset bubbles, liquidity may have to be met by greater govt and RBI regulation and supervision of credit growth and sectors vulnerable to asset bubbles. In the short-term, India will have to manage demand since the country's absorptive capacity is still small relative to the inflows coming in and supply-side and structural bottlenecks can be improved only in medium to long run. The challenge is also about how to efficiently allocate and use the foreign capital coming in to overcome structural and development problems (India ranks very low on some of the social indicators), for instance to improve infrastructure. Other reforms will also be required to raise the productive capacity of the economy such as greater labor market flexibility, competitiveness of small and medium enterprises, improvement of labor skills, liberalized FDI entry, financial sector reforms, access to credit and investment opportunities, improvement in governance and transparency, and lesser red tape. There is also a need to reduce fiscal pressures to increase investment, ease interest rate and inflation, and raise productive govt spending. These reforms would also in turn help improve export competitiveness overtime (especially in agriculture which suffers from weak supply-chain, and manufacturing which requires skilled labor and infrastructure facilities). It may also help in attracting more FDI including import-sourcing and export-oriented FDI. However, overcoming some of these obstacles to promote exports may themselves require the need to attract more capital inflows like in infrastructure sector. Moreover, the irony might be that protectionist stance and market rigidities that call for control over the exchange rate, short-term inflows and also labor market protection may be the same reason why long-term capital doesn't flow into the country.