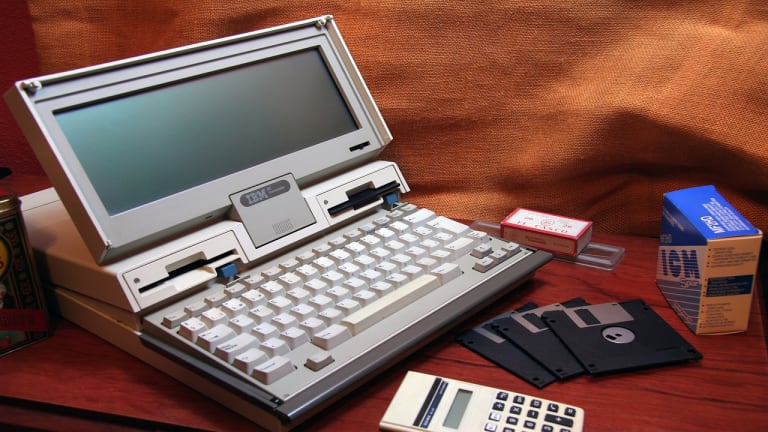 Old School Tech With New School Growth Strategy (And A 5% Dividend Yield)
IBM's expansion in the cloud space could make it an attractive growth opportunity for 2023.
Overview
IBM is a multinational technology corporation based in Armonk, New York. For organizations, individuals, and governmental bodies, IBM offers various products and services, including hardware and software. Some of these are IBM mainframes, IBM software, IBM cloud services, IBM consulting, and IBM professional services.
Over 350,000 people work at IBM worldwide, operating in over 170 nations. The company has a longstanding experience with corporate social responsibility, and it has received praise for its commitment to sustainability.
Since 1996, IBM's dividend has consistently increased each year. The payout increases have sometimes been spectacular, with a gradual ramp-up in the first decade and an alarming halt during the coronavirus pandemic. But when you add everything up, the overall rise is 2,520%. In 1995, the quarterly distribution was split-adjusted at $0.0625 per share and is now $1.64 per share.
Dividend Analysis of IBM (IBM)
The company has a long tradition of increasing dividends, and IBM does so consistently each year. In actuality, IBM has grown its dividends for 25 years and has always paid dividends for over 33 years. This makes IBM a popular choice for investors who want a steady income and are looking for dividends.
IBM's $6.60 yearly dividend, or 4.7% yield, is one of the highest dividend yields in big tech. For 26 years, IBM has grown its annual dividend, giving investors a 3.18% 5-year average annual dividend growth rate. IBM is anticipated to produce $9.04 in EPS in 2022 and $9.62 in 2023.
The longevity with which IBM has been increasing its dividends (over 25 years) is another area in which it shines. IBM has the best numbers on these metrics. Given this long history, you may assume that the business would require a terrible shift to stop paying dividends.
Dividend Yield
IBM is one of the 65 businesses that make up the prestigious Dividend Aristocrat club. With a 4.7% dividend yield on its $6.60 yearly payout, IBM likewise has one of the highest dividend yields in the significant tech sector. IBM has increased its annual dividend for 26 years, giving investors a 3.18% 5-year average annual dividend growth rate.
A high dividend yield can imply a dividend at risk of being decreased. But before we draw any conclusions about IBM's dividend security, there is still much work to be done. A high dividend, on the other hand, helps increase the income from a dividend portfolio. And for investors, the main goal is to generate income via dividends.
Over the last three years, the dividend yield for IBM has ranged between 4% and 6.5%. With dividend growth expected to remain lackluster, there is a significant probability that IBM's stock may trade sideways for an extended period.
Dividend History
The company has a long history of continuously paying dividends. The dividend has increased from US$3.00 to US$6.56 since 2012. This suggests that the business expanded its payouts at an average annual rate of 8.1%. For several years, the dividend has been increasing steadily, providing its shareholders with some good income for their portfolios.
But keep in mind that IBM's chances of increasing its dividend still need improvement. The company is expected to keep improving its balance sheet before possibly starting to raise dividends again, leaving the DPS CAGR for the next five years at 3.8%.
Consequently, the stock's investment thesis will likely generate exceptional total returns if one values IBM's excellent dividend track record. Even thus, it is highly improbable that IBM's dividend growth will keep pace with inflation levels, even if we were to believe that it will normalize over the next few years.
Dividend Sustainability
At the moment, share repurchases, dividend growth, and deleveraging are the three value-creation catalysts that IBM shareholders must deal with.
During fiscal 2021, the company had operating cash flows of $12.8 billion. $5.97 billion of those were earmarked for lowering long-term debt.
It's fantastic to have impressive dividend yields, but if the payments can't continue, it doesn't matter. Before this announcement, the firm paid out 119% of its earnings as a dividend, but free cash flows easily covered the dividend with a cash payout ratio of only 69%. Since the dividend is a cash outflow, this is a mitigating factor because cash matters more than accounting measures of profit when evaluating the payout.
EPS is anticipated to increase by 32.6% during the next 12 months. If the dividend follows the current course, we believe the payout ratio might rise to 175%, which puts pressure on the financial balance sheet.
In light of this, income-focused investors should know that IBM's dividend growth may underperform inflation over the next few years.
Cash Flow Analysis of IBM (IBM)
Falling free cash flow may make it more difficult for IBM to increase its dividend, which it has done for 27 years in a row, or worse, it may compel the company to reduce its payout, as many other businesses did after the pandemic.
However, the problem with IBM's free cash flow is the result of several macroeconomic variables that will pass in time. For example, a strong U.S. dollar hurts IBM because about half of its sales in the second quarter came from international markets.
Due to a confluence of macroeconomic conditions, the previous expectation of up to $10.5 billion in free cash flows for the year was lowered to $10 billion. But the company's management is hopeful that it will make $35 billion in FCF from 2022 to 2024.
Therefore, IBM will be able to fulfill its dividend obligations in the long run. The company's recent shift of its business toward revenue growth has enabled it to do so.
Debt Analysis for IBM (IBM)
IBM's debt was worth $50.2 billion in June 2022, down from $54.8 billion the previous year. Although it does have US$7.56 billion in cash to counter this, the net debt is still roughly US$42.6 billion.
When we zoom in on the most recent balance sheet information, we see that IBM had liabilities totaling US$31.8 billion that were past due within the next year and US$76.2 billion that were past due beyond that. It had US$7.31 billion in receivables due within the next year, offsetting this, and US$7.56 billion in cash. As a result, its liabilities total $93.2 billion, more than its cash and near-term receivables combined.
Even in light of its colossal market value of US$110.0b, this is a pile of leverage. This implies that shareholders would likely experience significant dilution if the company needed to strengthen its balance sheet quickly.
IBM's debt-to-EBITDA ratio is 3.5, and its EBIT more than covered its interest costs 5.8 times. All of this suggests that, despite our opposition to rising debt levels, the government can manage its current level of debt.
Should You Invest in IBM Considering Its Outstanding Dividend Payouts?
In 2022, IBM will transform. Big Blue realigned itself to concentrate on the high-growth cloud computing sector after seeing a 3% year-over-year sales decline in 2019.
Free cash flow is a vital sign of a business's ability to continue paying dividends. Despite producing $1.2 billion in free cash flow in the first quarter, IBM paid $1.5 billion in dividends. At first glance, this seems impossible, but one quarter only sometimes shows a trend.
Additionally, IBM anticipates that between this year and 2024, its newly transformed business will earn a total of $35 billion in free cash flow. Because of this, dividend payments should be easily covered by the company's anticipated free cash flow over the coming years. However, we advise any dividend investor to perform thorough research before purchasing the stock for dividends.