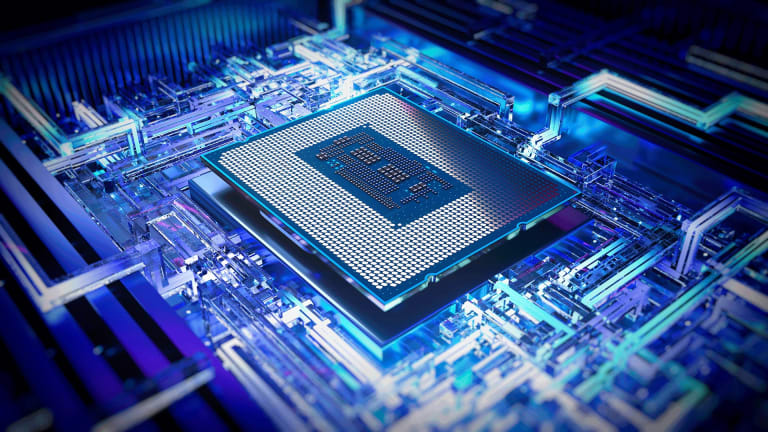 Intel: Some Cash Flow Challenges, But The 5% Dividend Yield Is Very Attractive
The chip industry has had its share of struggles, but Intel remains a behemoth whose high yield must be considered.
Intel is a technology company that creates and manufactures various computer and communication products. Intel is well-known for developing microprocessors, the central processing units (CPUs) found in multiple electronic devices, including computers, servers, and mobile phones.
Other hardware items produced by Intel outside microprocessors include motherboards, solid-state drives (SSDs), and network interface controllers. The company also sells software and services for data centers, cloud computing, and the Internet of Things (IoT).
Intel has a relatively good track record of dividend payments. Over the years, the internet giant has gradually boosted that dividend and plans to do so in the future. That is considerably more plausible now that the CHIPS Act has been passed in addition to its agreement with Brookfield.
Dividend Analysis of Intel (INTC)
Intel has a long history of paying dividends to its shareholders. With a current dividend yield of about 5.42%, the company has continuously raised its payouts yearly. Over the last ten years, the corporation has boosted dividends on average by 8% annually.
Intel has a solid fundamental history with a net profit margin of 26% and $19 billion in net income over the last 12 months. Although its 18.9% return on equity is close to the 19.4% industry average, its 8.9% return on capital has decreased from 20.2% three years ago. Intel offers investors a significant 5.5% dividend return or $1.46 per share.
The company's payout ratio, which represents the proportion of earnings distributed as dividends, is one element that may cause some investors some concern. In comparison to several other businesses, Intel's payout ratio has been averaging around 50% in recent years. If the company doesn't return within the next few years, Intel may have to finance dividend payments with debt. It can sustain dividend payments for about four years.
Dividend Yield
Intel Corporation has issued quarterly dividends to its stockholders since December 1, 1992.
When compared to the industry median for semiconductors as of December 19, 2022, Intel Corporation's relative dividend yield is 5.4%. The dividend yield for Intel Corporation last year was 2.7%. Many variables, including the drop in stock price, might be attributed to this sudden spike in dividend yield growth.
Since December 1, 1992, Intel Corporation has distributed quarterly dividends per share that range from $0.02 to $0.37. The dividend yield for Intel Corporation has a five-year average of 2.4%.
Growing yields are only sometimes times beneficial. Increased dividends and declining free cash flow are not a sustainable combination that dividend investors usually find appealing. The red line depicts the yield increase, primarily attributable to the lowering share price, and co-occurs as declining free cash flow.
Dividend History
Intel has a long history of providing dividends to its investors. The company pays a quarterly dividend and has steadily raised for several consecutive years.
Investors may be drawn to the stock based on the quality of its payment history. Over the past five years, Intel's EPS has increased at a 20% annual rate. A low payout ratio and rapid earnings growth imply that this company has successfully reinvested in its operations. If that keeps happening, this business might have a promising future.
Here is a timeline of Intel's dividend payments during the previous ten years:
2012: $0.225 per share
2013: $0.225 per share
2014: $0.225 per share
2015: $0.240 per share
2016: $0.260 per share
2017: $0.2725 per share
2018: $0.300 per share
2019: $0.315 per share
2020: $0.330 per share
2021: $0.3475 per share
2022: $0.365 per share
As you can see, the business has continuously raised its dividends over the past 8 years, with an increase of almost 6% per year.
Dividend Sustainability
The company may have to use its cash reserves or take on further debt to pay the current dividend if free cash flows are negative. Alternatively, if Intel believes its investor base will continue to support the business, it may reduce dividend payments. Currently, Intel pays out around $6 billion in dividends annually.
This amounts to about 22% of Intel's cash, suggesting the business can continue paying dividends for about four years. However, debt is becoming more expensive to refinance, and established companies like Intel would wish to reduce their debt loads somewhat, at least until their cash flows start to improve.
Even though it's good news that Intel can keep paying its dividend for at least another four years, more is needed because the company has to use debt or cash to pay the dividend instead of letting it come from its free cash flow.
The business is headed for a slump during the coming year, but depending on how investors feel about the company's prospects, that slump may be excellent or terrible.
Cash Flow Analysis of Intel (INTC)
Intel has a proven track record of producing positive cash flow. The company has continuously produced positive operating cash flow over the past ten years, indicating its capacity to make money and efficiently control its spending.
But since 2021, Intel's free cash flow has been steadily dropping, eventually becoming negative with a $1.583 billion loss. This is partially a result of the business downturn and the investments Intel is making in new fabs to enable other semiconductor manufacturers to onshore their manufacturing to the United States.
This will be mitigated by management's intention to reduce operating costs drastically, but INTC is still stressing its cash flow. The company might need to decrease or cut the dividend if the downturn in the chip market turns out to be more severe than currently anticipated. The payment is one of INTC's few perceived benefits at the moment. It could be reduced or eliminated without significantly affecting the company's stock price.
Debts Analysis for Intel (INTC)
At the end of July 2022, Intel owed $35.4 billion, roughly the same amount as the previous year. However, due to its $27.0 billion cash reserve, it has a lower net debt of around $8.39 billion.
Zooming in on the most recent balance sheet information, we can see that Intel has obligations of $27.2 billion due in the next year and $42.0 billion due after that. However, it had US$27.0 billion in cash and US$6.54 billion in receivables due within one year. Therefore, its liabilities are greater than the sum of its short-term receivables and cash by US$35.6 billion.
Although this may sound like a lot, it is okay, considering Intel's enormous market value of US $ 131.1b. Intel could bolster its balance sheet by obtaining funds. The net debt of Intel is only 0.33 times EBITDA.
And its EBIT more than offsets its interest expense by a staggering 43.3 times. We, therefore, have a casual attitude toward its extremely prudent use of debt. However, we must carefully assess if it can handle its debt without dilution.
Should You Invest in Intel (INTC) Considering Its Outstanding Dividend Payouts?
In the case of Intel, the firm has a longstanding history of paying dividends and has steadily grown its payouts over the past decade. The business consistently produces high revenue and profits and has a good balance sheet with little debt. Additionally, Intel places a high priority on R&D and is renowned for its cutting-edge goods and innovations.
But after a disastrous quarter, Intel needs a strong rebound quarter to regain the trust of its yield-hungry investors. It won't get much better with ongoing supply-chain issues and a potential chip glut in the future.
As 2023 approaches, the chip industry may be in for a surprise. If Intel wants to stop its terrible decline, it may embrace the impending recession to reclaim some market share from its rivals. Overall, Intel is a financially sound business with a solid dividend history.