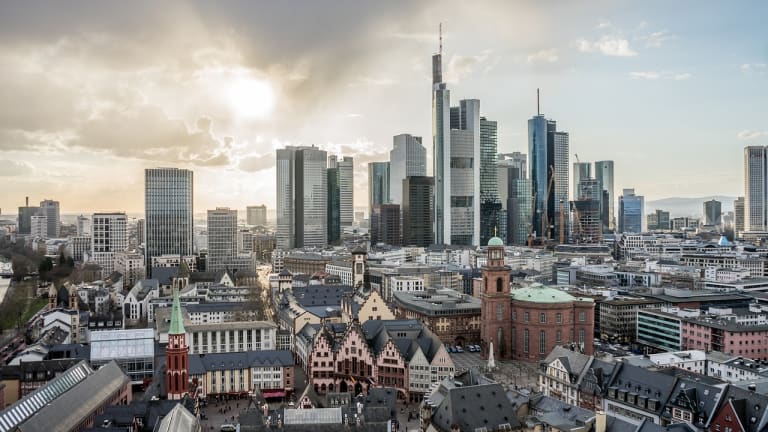 Financial Services Dividend Stocks: Sector Quarterly Review
Dismal performance of growth stocks amid rising interest rates that led to higher cost of capital. The U.S. dollar rose to multi-decade highs against major currencies.
The Financial Services sector comprises banks, investment houses, finance, real estate, and insurance companies. The financial services industry has emerged resilient and successfully navigated unprecedented levels of uncertainty in the past few quarters. However, it has been a volatile year for stocks and the third quarter was no different. Q3 was a mixed bag when it came to investor sentiment - it started with a stock market rally but left investors clamoring for more at the end. At the beginning of the third quarter, the market expected a slower pace of rate hike, however, that was not the case. Q3 was marked by sky-high inflation, uncertain geopolitical conditions, rising rates, looming recession fears, and a strong dollar. The Fed is expected to keep increasing the interest rates with the intention to curb the rising inflation supported by strong economic indicators. 
The Fed has already implemented four rate hikes of 75 bps in 2022 and a last one of 50 bps in December'22 with its key federal funds' rate now increasing to 4.25%-4.5%. All stock, bond, and currency markets remained volatile. Bond yields were high while stocks ended in bear territory. The market witnessed heightened volatility with VIX, the CBOE Volatility index, continuing to fluctuate during the third quarter and ending higher than the prior quarter.
Year-to-date, the financials sector fell by ~11%. All three market indices were down YTD. Out of the ~223 financial services companies tracked by us this quarter, 65 reported a solid quarter with double-digit earnings growth and 105 had double-digit revenue growth. About 47 companies reported both double-digit earnings as well as revenue growth in the third quarter versus the same quarter last year. Around 97 U.S. companies beat analysts' estimates on both earnings and revenue. Only 8 companies declared supplemental/ special dividends and 35 increased their dividends while seven companies cut their payouts this quarter.
What Caught Our Attention
Major highlights and emerging trends during Q3:
All three market indices finished the quarter in the bear-market territory. Both equities and fixed income suffered.
The Russia-Ukraine war as well as stringent pandemic rules continued in China during the third quarter.
The Fed raised the funds' rate by 75 bps to 3.25% in September, the third consecutive 75 bps hike.
Interest rates are inverted indicating shaky near-term financial conditions and a looming recession.
The U.S. GDP came in at 2.6% in Q3, after contracting 0.6% in Q2 of 2022 and 1.6% in Q1. 
Dismal performance of growth stocks amid rising interest rates that led to higher cost of capital. Large tech companies such as Meta Platforms and Amazon were major disappointments in Q3.
The U.S. dollar rose to multi-decade highs against major currencies. The dollar rose ~8% during the quarter. The US Dollar Index (DXY) is having its strongest year. 
A soaring dollar spurred large declines in global currencies.
The US Aggregate Bond Index declined.
Cryptocurrency suffered during the quarter on rising volatility.
S&P 500 has recorded its worst performance.
The 10-year US Treasury yield has seen its largest net gain driven by interest rate hikes and inflation.
VIX, the CBOE Volatility Index, which settled near ~28 at the end of Q2 fluctuated in the quarter and ended close to the ~31 at Q3-end and is currently near the ~24 mark.
Consumer and corporate balance sheets remained healthy.
Large, well-capitalized, diversified banks should weather the storms well.
Great Performers
JPMorgan Chase (JPM) delivered upbeat results exceeding analyst expectations on both earnings and revenues. The company reported loan and deposit growth of 7% and 9% Y/Y, respectively, and combined debit and credit card sales volume growth of 13%, in the third quarter of 2022. JPM witnessed revenue growth of 14% in Consumer & Community Banking, 21% in Commercial Banking, and 6% in Asset & Wealth Management. In CCB, JPM ranked #1 in the top three largest markets and #1 in Global Investment Banking (in CIB). Its active mobile customers grew 10% during the quarter and it ended the quarter with ~$2.6 trillion in AUM. JPM's ROTCE of 18% also positions it well to produce better long-term returns. The bank expects to generate higher net interest income and trading revenues in a rising rate situation as well as a recovery in its investment banking in 2023.
During the third quarter, the bank returned $3 billion to shareholders in dividends. JPM expects to reach its current target CET1 ratio of 13%, which includes a 50 basis point buffer, in the first quarter of 2023. Higher regulatory capital requirements are a potential headwind. Shares were trading 14% higher in the last six months.
Bank of New York Mellon (BK) was one of the best performing financial services stocks in the third quarter of 2022. It beat both earnings and revenue estimates for the quarter and has a good track record of beating quarterly earning consensus estimates. The bank benefited from higher interest rates and from strong client volumes and balances across its businesses (Securities Services and Market and Wealth Services segments). The third quarter results included loan growth of 38% YoY. BNY Mellon witnessed revenue growth of 5% with net interest revenue increasing by 44% and fee revenue marginally suffered by 1% YoY. Q3 adjusted earnings also grew by 11% per share. The CET1 ratio was 10% and the return on tangible common equity excluding notable items was 22% at the quarter-end. Higher interest rates, a strong diversified platform, and client franchises are potential tailwinds. BNY Mellon is exposed to lesser credit risk than compared to other commercial banks. The company is one of the largest custodians in the world, with $42 trillion in assets under custody and $1.8 trillion in assets under management at the end of the third quarter.
During the third quarter, the bank returned $303 million to shareholders in dividends. It raised quarterly dividends by 8% to $0.37 per share from the third quarter. Shares were up ~7% in the last six months.
Chubb Ltd. (CB) - The casualty and insurance company reported upbeat results with a 15% growth in operative income and a 20% growth in earnings per share. Despite high catastrophe losses of $1.2 billion, Chubb produced strong underwriting results during the quarter. The company recorded strong investment income and double-digit P&C premium revenue growth in constant dollars in both commercial (+11.7%) and consumer (+9.6%) lines. The life insurance premiums more than doubled with the acquisition of Cigna's business in Asia. Chubb reported a 93.1% combined ratio with P&C underwriting income growth of 15%. YTD, CB produced $3.4 billion (+40% YoY) in underwriting income for a combined ratio of 87.5%.
Chubb expects EPS to grow at a healthy rate with the combination of growth and underwriting margins in its P&C businesses, investment income growth, and future revenue and earnings contributions from its life insurance businesses in Asia. The company also has a strong balance sheet and it generated an operating cash flow of $3.43 billion and returned $1.03 billion, including share repurchases of $685 million. Chubb shares gained by more than ~13% over the last six months.
Disappointing Companies
AllianceBernstein Holding (AB) - Alliance's third-quarter performance was negatively impacted by increased market volatility as a result of inflation and higher interest rates. The company's revenues declined by 10% Y/Y due to lower investment advisory base fees, distribution revenues, Bernstein Research revenues, and performance-based fees. EPS also declined by 28% year-on-year. It also witnessed moderate retail sales and lower asset prices, as well as 27% lower adjusted operating income, adjusted earnings per unit, and distributions to unitholders declining by 28% year-on-year. Alliance saw growth in taxable fixed income and active equity outflows of $10.5 billion during the quarter.
The company paid declining dividends during the year and cut its dividend payout by 9.8% in the latest quarter. Shares were down 23% year-to-date.
Broadmark Realty Capital (BRMK) - Broadmark suffered a decline of 11% in revenue and 33% in earnings per share in its latest quarter. A soft U.S. residential real estate market and rising interest rates have posed challenging conditions for the company. High levels of non-performing loans is another major concern for BRMK. The company slashed its dividend by 42% recently. Shares of Broadmark Realty are down roughly 60% year-to-date.
SuRo Capital Corp. (SSSS) reported a net loss of $1.54 per share for the third quarter of 2022 compared to a net income of $0.55 in the year-ago quarter as a result of continued pressure from declining macroeconomic conditions and the unfavorable IPO market. There was a slowdown in the IPO market, with less than 40 IPOs in the U.S. during the third quarter and more than 60% of IPOs being withdrawn, year to date. The bid-ask spreads have started to narrow due to increased discounts being reflected in the asking prices. The company's net asset value declined to $7.83/ share from  $9.24/ share in the prior quarter and $14.79 in the year-ago period. SuRo Capital has been reporting declining NAVs and EPS quarter after quarter. The company did not declare any dividend for the last two quarters compared to $2.25/ share in the year-ago quarter. SuRo's portfolio with a fair value of $157.7 million (comprising 39 companies) was down from $200 million in the prior quarter. It, however, repurchased shares worth $8.3 million in the third quarter of 2022 and ended the quarter with ~$154 million in cash. Shares have reduced to one-third of their former self, a year ago.
Closing Thought
Market weakness continued in the third quarter and economic uncertainty and market volatility soured investor sentiment. The economy struggles amid rising prices, record-low unemployment, high consumer spending, and wild market gyrations. A recession is inevitable in 2023 based on the latest jobs and hot inflation data. The Fed has already clarified its stance on the pace of interest rate hikes in 2023. Currently, markets are expecting another 125 basis points of hikes in Q4 2022 and 25 bps for Q1 2023. Investors should brace for wild market swings and hope for the Fed to win its battle against inflation going into 2023.