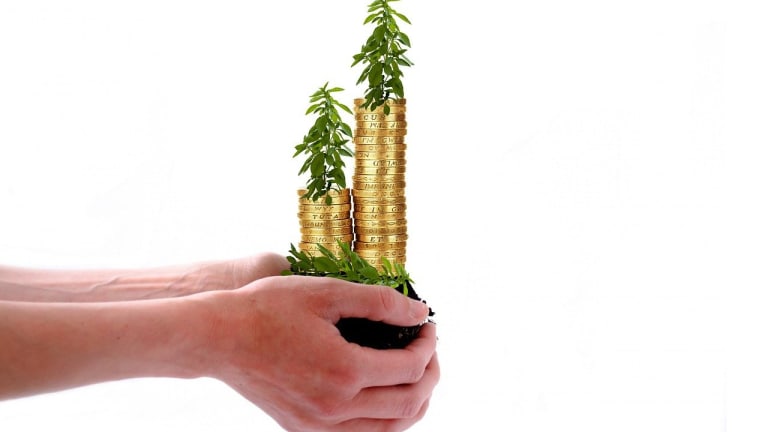 The 4 Stocks That Show Up In All Of The Biggest Dividend Growth ETFs
These stocks offer long histories of dividend growth backed by high quality balance sheets.
While we can spend hours poring over financial statements and stock screeners to find the best dividend stocks out there, sometimes we can turn to the ETF world to let it do the heavy lifting for us!
There are more than 20 ETFs out there that ETF Action categorizes as dividend growth funds, so there is no shortage of options to invest in or portfolios to examine.
You may be wondering why we need to look at several of the biggest dividend growth ETFs. After all, if the primary qualification for entry into a dividend growth fund is a years-long streak of raising shareholder payments, shouldn't most of these stocks show up in all of them?
Not necessarily. The reason for this is that the qualifying criteria for each ETF are different. Some look strictly for dividend growth streaks. Some look for growth plus quality. Some look for growth plus yield. Some funds even look for a combination of all three.
By looking at a combination of different dividend growth ETFs, we end up getting a very tight set of criteria in which only the best of the best make it through. In the case of this exercise, only 4 dividend stocks make the cut.
Dividend Growth ETFs
Here are the six major dividend growth ETFs we'll be looking at.
Vanguard Dividend Appreciation ETF (VIG)
SPDR S&P Dividend ETF (SDY)
ProShares S&P 500 Dividend Aristocrats ETF (NOBL)
First Trust Rising Dividend Achievers ETF (RDVY)
Invesco Dividend Achievers ETF (PFM)
iShares Core Dividend Growth ETF (DGRO)
PFM, VIG and NOBL are your more traditional ETFs that look strictly at dividend growth history. RDVY and DGRO look at a combination of growth and balance sheet quality. SDY looks for dividend growth and high yield. Some exclude REITs, while some leave them in. There are little idiosyncrasies like that which make each portfolio unique. Because of that, identifying the stocks that make the cut in each unique circumstance makes them strong contenders to include in your portfolio.
With that being said, here are the 4 dividend growth stocks that appear in each one of these 6 ETFs.
Archer-Daniels-Midland (ADM)
Dividend Yield (fwd): 2.21%
Dividend Growth: 27 years
5Y Dividend Growth Rate: 4.9%
Archer-Daniels-Midland Company procures, transports, stores, processes, and merchandises agricultural commodities, products, and ingredients in the United States and internationally.
ADM's dividend growth rate has tailed off in recent years, but its 2.2% yield is modestly above average for a dividend growth stock. Despite operating in the relatively mundane consumer staples sector, the cyclical recovery trade and rising commodities prices have pushed ADM to a 33% gain year-to-date.
Automatic Data Processing (ADP)
Dividend Yield (fwd): 1.91%
Dividend Growth: 22 years
5Y Dividend Growth Rate: 12.5%
Automatic Data Processing, Inc. provides cloud-based human capital management solutions worldwide. It operates through two segments, Employer Services and Professional Employer Organization (PEO).
ADP's dividend growth has been accelerating in the double digits in recent years thanks to a strong tech rally that has lifted all (or most) boats. The company should continue to benefit from the evolution to virtual and remote working conditions. The stock is up around 9% year-to-date.
Air Products & Chemicals (APD)
Dividend Yield (fwd): 2.00%
Dividend Growth: 38 years
5Y Dividend Growth Rate: 12.7%
Air Products and Chemicals, Inc. provides atmospheric gases, process and specialty gases, equipment, and services worldwide.
With a dividend growth streak that is approaching the 40-year mark, APD has been one of the steadiest income growers in the markets. It's been another beneficiary of the cyclical reflation trade, although overall performance has been comparatively modest relative to the overall sector. It's also up 9% on the year so far.
Aflac (AFL)
Dividend Yield (fwd): 2.39%
Dividend Growth: 38 years
5Y Dividend Growth Rate: 7.9%
Aflac Incorporated, through its subsidiaries, provides supplemental health and life insurance products.
Another dividend grower for decades, Aflac combines perhaps the best combination of yield and growth among these four names. The insurance sector has picked up during the COVID recovery and the recovery in financials has also helped. The stock is up more than 25% year-to-date.