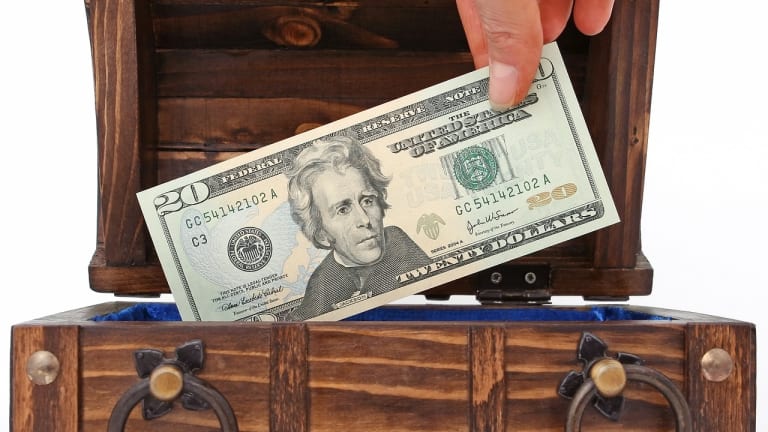 Screening For Dividend Growth Stocks: Two Strong Candidates Emerge
I reinvest dividends each month, and in 2022 I eliminated a couple of positions. So I have a couple of slots to fill for 2023 if the right candidates show up.
How Do You Find Potential Stock Investments?
One time-honored method for finding stocks is to use a screener.
A stock screener is a powerful tool for investors like us. Screeners are provided by many brokers, information providers, and the like. Each screener is based on the provider's database of stocks, and it allows you to sort through that database quickly to look for good investments.
Many screeners are pretty easy to use. The provider offers data fields as filters that you can screen on, and you (the user) choose which filters to use and what data values to accept in each field. You enter your desires, and the screener finds stocks that pass your requirements. If you don't care about some fields, you can just skip them; the screener will ignore those metrics.
The screen provider's database will contain hundreds or thousands of stocks, but after you set your screening parameters, you can narrow your list for consideration down to a handful. The screener will present only the stocks that meet all of your criteria.
I am a Dividend Growth (DG) investor, so when I am looking for stocks, I like to use a screener that offers screens that include plenty of dividend data. One screener that I like a lot is the one provided by Simply Safe Dividends (SSD). In this article, I am going to show you how I use that screener to provide me a short list of names for possible addition to my Dividend Growth Portfolio.
This is a real exercise for me, as I reinvest dividends each month, and in 2022 I eliminated a couple of positions. So I have a couple of slots to fill for 2023 if the right candidates show up.
Setting Up the Screener
The SSD screener is simple to set up. At the start, it shows you the metrics that you can screen on.
The screener offers 23 fields divided into six groups. With no filters set, the unfiltered display shows us that there are 903 stocks in the database. That's our starting universe.
I get my parameters from my own DG investing plan. As I look ahead to 2023, I'm going to be most interested in stocks with these characteristics:
Yield >= 3.5%
Safety score >= 61 (i.e., dividends rated Safe or Very Safe)
Increase streak: 5+ years
Increase speed: 5+ % per year
Balance sheet: Not carrying high debt
Valuation: Undervalued or fairly valued
That's just six criteria. There are other metrics that I will examine, but those will be considered later, during my due diligence process following the screening. My screening criteria are easy to set up:
These six filters knock the 903 stocks in the database down to just 38.
I should tell you that I love to eliminate hundreds of stocks so easily.
Many investors search around the edges of acceptability, not wanting to overlook a single opportunity. They often end up with portfolios of 100 or more stocks.
I am the opposite. I prefer to apply rigorous core requirements, then toss out all the stocks that don't meet them. That ends up saving oodles of time that could be wasted performing due diligence on stocks that don't have a chance anyway.
Plus, I am not fond of big portfolios. I want a solid team of first-round draft picks.
Here are the 38 stocks that cleared my screens. It is hard to make SSD's actual display into a graphic for this article, so I downloaded the results into a simple spreadsheet.
As I look them over, I notice several that I already own in my portfolio:
DLR – Digital Realty Trust
ENB – Enbridge
PNW – Pinnacle West Capital
PRU – Prudential
TROW – T. Rowe Price
UGI – UGI
These will be OK as candidates for further purchase if they are small positions, meaning less than 3% of my portfolio. But I am looking at this time for new candidates.
I also notice a couple of others that I have "fired" in the past few years for inconsistency or very slow dividend growth:
Narrowing the Field
As I peruse the list, based on my general knowledge and familiarity with DG companies overall, these six names strike me as ones I might be most interested in:
AEP – American Electric Power (Utility)
EMN – Eastman Chemical (Materials)
EVRG – Evergy (Utility)
MDT – Medtronic (Health Care)
TU – Telus (Canadian Telecom)
WHR – Whirlpool (Consumer Discretionary)
To get the next layer of due diligence started, I prepared Quality Snapshots for those companies. If you want to learn more about Quality Snapshots, click on the thumbnail below and watch my video, "How to Quickly Assess the Quality of a Company."
Source: YouTube
Here are the Quality Snapshots for my six stocks of interest:
One thing that's interesting about this process is that as you introduce metrics that cannot be screened on, the picture of each stock evolves. More data provides deeper understanding.
In the present case, while all of the stocks passed my six-factor screen, their Quality Snapshot scores range from 16 (or Average) at the low end all the way up to 24 at the high end. They are all investable scores, but two – American Electric Power (AEP) and Medtronic (MDT) – show all green scores in every metric across their Quality Snapshots, so they jump out from the rest.
In a future article, I will focus on just those two to add more research and analysis on each one. Who knows, one (or both) may end up in my portfolio before the end of 2023.
Thanks for reading.
-Dave