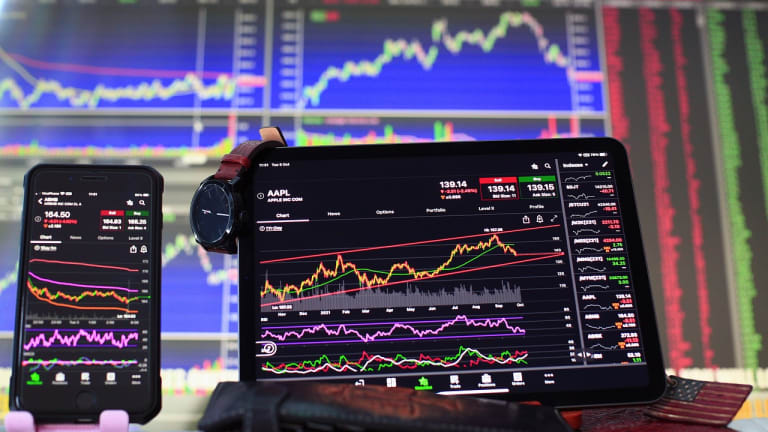 5 Small Caps Paying Strong Dividends
Small caps are not discussed often among dividend investors as we usually don't picture "small" companies paying dividends. Fortunately, there are smaller companies with strong growth potential that also pay dividends.
Small capitalization stocks are not discussed often among dividend investors as we usually don't picture "small" companies paying dividends. In general, dividend growers are well-established businesses and some of them are even close to maturity. This partially explains why management decides to share part of its cashflow in dividends rather than reinvesting in their own business activities. Fortunately, there are smaller companies with strong growth potential that also pay dividends. One of small caps' main advantages lie in their inherent growth potential. They are known to often outperform the market over long periods of time.
You can imagine that smaller businesses can usually grow faster than the behemoths such as Procter & Gamble (PG) or 3M (MMM). It's easier to double your market cap from $500M to $1B than from $$348B to $696B. Many small caps fly under the radar of institutional investors as they are often too small to be included in mutual funds. You often have the chance to pick gems that will eventually be discovered by those institutional investors. Once they grow to a more reasonable size, institutional investors will be able to massively invest in them thereby increasing the demand for the stock and also increasing the stock price.
While small caps are generally known to be more dependent on a specific product or market (due to their size), you can invest in many industries. As you can see, there are small caps evolving in various sectors in the U.S. market. I would avoid small health care, basic materials, and energy companies unless you have "play money". Those sectors could prove to be difficult in that you face fierce competition and small caps often do not have sufficient cash flows to be fully competitive in those industries.
Another disadvantage you may find in the small cap universe is their high volatility. If small caps can double their size faster than a mature stock, then they can also lose half of their business (or half of their value) within a few months as well.
SMALL CAPS THAT FIT THE DIVIDEND TRIANGLE
Once you are fully aware that you may be buying stocks that will ride a roller coaster routinely, and that extra due diligence will be required, you can start using a stock screener, such as the one I built at Dividend Stocks Rock, to find those hidden gems.
It's the best time ever to be looking at small caps while the market is currently shaky, inflation is through the roof, and interest rates are rising. They are up for a rocky year, but they also offer a unique opportunity if you are patient enough.
The stock selection process shouldn't be any different than a regular search using the DSR stock screener. As you know, I like to start with a simple dividend triangle filter. This time, I'm simply adding a maximum market capitalization of 2000 (for 2 billion). We could argue that anything above $1B isn't that small, but when you have companies counting their market cap in trillions, I think it's a fair start (plus it improves stock price stability!).
Pro rating: min of 3
Dividend Safety: min of 3
5yr revenue growth: min of 1
5yr EPS growth: min of 1
5yr Dividend growth: min of 1
Market capitalisation max 2000
To give you an example of what you can find, I have analyzed a few small caps. I'll discuss their business model, what I like about those companies and their potential risks.
MEDIFAST (MED)
Market cap: $1.36B; Yield: 5.42%
Company business model: Medifast produces, distributes, and sells products in the weight loss, weight management, and healthy living markets. It uses coaches under the Optavia Coach program that will help customers, you guessed it, by selling Medifast (Optavia) products. Long story short, it's a multi-level marketing (MLM) business. Its biggest sales drivers are their coaches.
What's fascinating: Growth! The company shows a near perfect dividend triangle over the past 5 years. Getting in shape and losing weight is trendy in North America where we are eating too much fast food and not moving enough. If you train great coaches, you get loyal customers. This model screams repetitive purchases. And the company is almost debt-free!
What's the risk: You noticed I used the word "near perfect"? Well, sales growth has slowed in 2022. Since MED depends on their coaches, the retention of coaches is at the center of all concerns. The company recently slashed its 2022 sales guidance which hurt the stock price.
LEMAITRE VASCULAR (LMAT)
Market cap: $1.01B; Yield: 1.06%
Company business model: LMAT manufactures and distributes medical devices for the treatment of peripheral vascular disease. In other words, it sells medical devices to surgeons across the world.
What's fascinating: When you deal with surgeons, you deal with highly demanding, but highly loyal customers. Surgeons, and hospitals in general, don't have time to change medical equipment they use daily. Lemaitre provides high quality products in a very specific niche which, again, screams repetitive purchases. Strangely enough, LMAT is also debt free! From time to time, the company uses its stellar balance sheet to make a niche acquisition.
What's the risk: LMAT is a small mouse operating among behemoths. It could get squished by one and the markets wouldn't even notice. The other problem we see is its high valuation. LMAT trades at a PE above 40 and offers a very low yield (1%). Considering small caps are vulnerable to market panic attacks, keep that in mind if you want to add LMAT to your portfolio.
STRUM RUGER & COMPANY (RGR)
Market cap: $1.095B; Yield: 3.95%
Company business model: RGR designs, manufactures, and sells firearms to domestic customers. They sell guns, plain and simple. RGR is the largest firearms manufacturer in the United States.
What's fascinating: The RGR stock price skyrocketed after the pandemic as the interest in guns grew significantly. The hype didn't last long (2022 sales are going down), but there will always be a solid customer base for this type of product. The company has no debt and pays a variable dividend. This provides plenty of financial flexibility during challenging times. With a PE ratio under 11, you might be tempted by this generous yielder (5%). And believe it or not, RGR shows no long-term debt!
What's the risk: RGR faces several headwinds now. First, there is no more hype around having as many guns at home as possible. Second, inflation has hurt margins (cost of material, transportation, labor) and will also hurt their customers' wallets. There is a limit to how many guns one will want to buy if the budget gets tighter. My main concern remains the overall slowdown in the dividend triangle. I don't like it when all the metrics are going down…
FIRST OF LONG ISLAND CORP (FLIC)
Market cap: $421M; Yield: 4.3%
Company business model: Established in 1927, FLIC is a classic savings and loan bank offering financial services through its 41 branches. It generates most of its income from interest charged on personal and commercial loans along with investment securities, fees on deposit accounts and income from investment management.
What's fascinating: While the stock price hasn't followed (it's down 28% over the past 5 years), FLIC shows a steady dividend triangle (revenue up 18%, EPS up 36% and dividend up 33% over the past 5 years). The bank is known for its solid balance sheet and shows a good loan underwriting capacity (low charges-offs). If the bank can avoid higher defaults as interest rates rise, it should generate even more earnings over the coming quarters.
What's the risk: Small banks could get rapidly killed during an economic crisis. We saw that many times in the past and while FLIC shows signs of stability, a small bank remains a small bank. If you want to go in for the generous yield (4%) and low PE ratio (under 10), make sure to check its provisions for credit losses and its loan charges-offs every quarter.
AMES NATIONAL (ATLO)
Market cap: $207M; Yield: 4.62%
Company business model: Like FLIC, Ames National is also a classic savings & loan bank. Its operations are conducted primarily in central, north central, and south-central Iowa.
What's fascinating: Small banks could be quite interesting as they pay a nice yield (this one is close to 5%) while being easy to understand. ATLO runs a tight ship and doesn't take too many risks with its loans. In Q2 of 2022, the bank reported $59,000 in credit losses. And… I kid you not… Ames National is also almost debt-free ($4M in long term debt).
What's the risk: If you skipped FLIC's comments on the previous page, I would encourage you to go back as ATLO faces the same risk (very small, rapid credit deterioration, etc.). While both FLIC and ATLO are interesting banks paying generous yields, if you can get your hands on a Canadian bank trading on the NYSE, you will get a 4% to 5% yield with a lot more growth potential.
Top 20 Most Popular Dividend Stocks
During a market crash, most stocks will suffer. However, I have pulled a list of strong dividend payers that will not let you down. Those 20 stocks have been selected as the most popular by over 2,000 DSR PRO members. Many PRO members are seasoned investors who successfully manage their portfolios for years.
The list has been built with the following in mind:
Continue to get paid (and get raises!) when the market is down.
Hold companies that will likely recover faster and thrive.
Invest with conviction and stop waiting for the perfect timing.
Watch the webinar replay to know which stocks made the list!