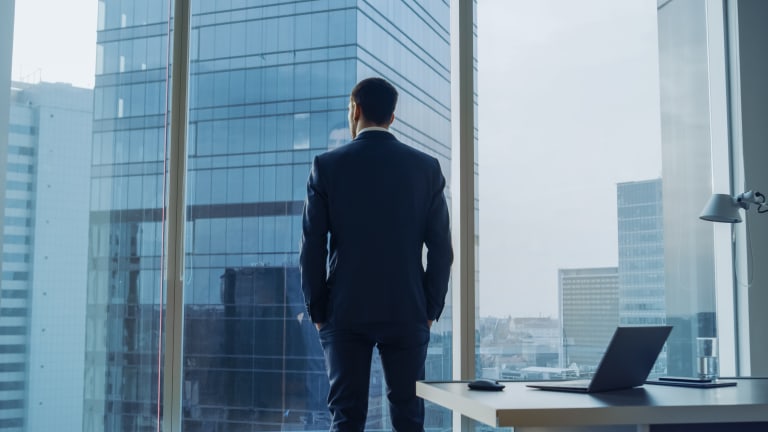 Top Wealth Managers Reveal the Trends and the Truth about Digital Asset Investing
As more and more investors demand options for investing in digital assets like crypto, wealth managers are being forced to evolve with the market.
It's clear that mainstream investor interest in digital asset investing, which includes cryptocurrencies, Non-Fungible Tokens (NFTs) and digital securities has skyrocketed in the last year. A recent CNBC Invest in You survey found that 10% of those surveyed said they're invested in cryptocurrency, ranking the digital coins fourth after real estate, stocks, mutual funds and bonds. Plus, some 65% of those cryptocurrency investors jumped into the asset class in the last year.
This trend is not confined to the U.S. In fact, a survey of institutional investors and wealth managers from the US, UK, France, Germany, and the UAE who collectively don't currently have exposure to cryptocurrencies and digital assets, reveals that 62% expect to invest in these for the first time within the next year.
The reasons for the growing appetite for digital asset investment include everything from the assets' long-term capital growth prospects to a general feeling of confidence in the asset class as more corporations and large institutional investors are participating in the market. Others believe that it could be a good hedge against inflation. Yet, while the reasons are many, the fact is that investors (from Gen Zers to Boomers) have a serious case of FOMO and are beginning to ask their financial advisors and wealth managers some tough questions.
This growing demand coming directly from clients has forced wealth managers to face an evolving digital economy head on. Because, the truth is, the financial sector is in a historical moment of digital disruption and transformation. We're never going back to the old way of doing business and only moving forward. With this in mind, how are family offices and wealth managers responding to their clients? What counsel are they providing with regards to digital assets? Where do they see their specific piece of the financial puzzle going from here?
In an effort to find answers to these critical questions, I decided to reach out to a few seasoned and savvy wealth management pros to get their take on the market, what they're seeing with their own book of business and how they're responding to the demand for digital asset investment.
I spoke to some of the industry's most seasoned and successful financial advisors, including Anthony J. Kratofil, CFP®, founder of Vital Wealth Management, as well as a C-suite executive at one of the largest wealth management firms globally. While each of these individuals see varying pain points and opportunities, their experiences are similar – allowing us to draw some significant conclusions.
Wealth Management Firms Are Trying to Respond to Client Demand:
As more and more investors demand options from their advisors, firms are having to respond from the top down. For example, Morgan Stanley's wealth division opened up three bitcoin funds to US clients in March, followed by JPMorgan in August with half a dozen fund choices for their US clients. Goldman Sachs will also link global wealth clients with crypto funds and Citi Private Bank acknowledged that an increasing number of clients are posing questions about crypto, but is still working out what it might offer.
The Current State of Affairs: The Clients & The Investments
Just as large intuitions are working on finding investment solutions on a macro level, the wealth advisors I talked to all agree that regardless of age, net-worth, risk tolerance or otherwise, investors are beginning to ask questions about digital assets, including cryptocurrency. However, according to these advisors, there seems to be different interests and approaches based on three types of investor groups:
Institutionalized approach: This may include endowments, or larger investment firms that are already Blockchain-focused and understand the impact of blockchain technology and the firms driving that technology on the modernization of the financial industry. While these investors want to participate, they prefer the fund of funds approach, which includes allocating investments across multiple funds that specialize in blockchain to mitigate the risk.
Family office approach: For wealth managers with family offices there are typically two types of clients – the ones that lack understanding, but have a significant amount of FOMO and the ones that have more understanding and are going out on their own (without an advisor). Many family office managers don't have the access, ability or the tools to include digital assets as part of a client's portfolio. Therefore, their clients don't have any other choice but to invest in crypto or other digital assets on their own terms. There is, however, a growing number of wealth managers that are doing the work, getting as knowledgeable as they can, and are seeking tools and funds to invest in for their clients.
Digital-savvy Investors – These individuals are more attuned to market dynamics and are comfortable making direct investments with or without their wealth manager's assistance. This seems to be the smaller group of the three.
Staying Educated and Informed is Key:
Through my conversations it became clear that many of the major firms are not implementing any kind of formal training for their advisors, which leaves the educational process up to each individual. It's no longer a "nice-to-know", but rather a "need-to-know" situation for advisors when it comes to understanding the digital asset investment landscape. This is a function of staying relevant and being knowledgeable enough to bring value to clients.
These experts I spoke with had a clear message for others in their industry: If you're interested in growing your practice in the next 10 years to 20 years and you're not educating yourself, you're going to be at a significant competitive disadvantage and struggling to grow.
Where the Opportunities for Wealth Creation Exist in the Digital Finance Ecosystem:
The digital finance ecosystem offers a variety of investment opportunities and tools – each with their own pros and cons. At this moment, it's each advisor's responsibility to be educated enough to offer sound advice and recommendations about which investment options work best based on each clients' individual needs.
Below are a few key ways wealth managers can put their clients' money to work for them in the digital asset ecosystem:
Gaining Exposure to the Crypto Markets:
Pure-Play Crypto
The most straightforward approach to create crypto exposure, but one with arguably more risk, is to invest directly in cryptocurrencies. While Bitcoin's surge earlier this year to more than $60K in value may be quite enticing to even the most experienced investor, take heed. Bitcoin (and others) can fall in value as quickly as it rises (as the last couple of months demonstrate). This option is for investors who can handle the volatility involved.
Crypto Exchange Traded Funds
A more traditional way to invest in cryptocurrencies is to use an exchange-traded fund (ETF). ETF's are easier to own as they are a standard security and can be bought through any brokerage/investment account and even through your IRAs. US based examples include: ProShares Bitcoin Strategy ETF and Valkyrie Bitcoin Strategy ETF. There are also several non-US pure crypto ETFs. It is important to note that as of now, all SEC approved crypto ETFs are crypto futures ETFs, and not spot ETFs so they don't 100% track the cryptocurrency movements. However, a crypto ETF has the same volatility and risk as the cryptocurrency it represents, so there's still no easy ride here.
Crypto Trusts
Bitcoin and Ethereum trusts are available and are traditional publicly traded securities that are accessible through one's investment, brokerage or IRA accounts. Some examples include Grayscale Bitcoin Trust and Grayscale Ethereum Trust. Again, like the Crypto ETFs, trusts carry the same potential volatility and risk as the cryptocurrency itself.
Crypto Private Funds
There are private funds investing directly in cryptocurrencies. Some offer a basket of cryptocurrencies like Bitwise 10 Crypto Index Fund. Private funds are less accessible than the publicly traded ETFs and Trusts.
Hedge Funds
A crypto hedge fund is like a mutual fund, where a person can invest in a large group of underlying securities. Unlike an ETF, hedge funds are an active asset class and are managed by a team of experts. They typically focus higher frequency trading for short term gains rather than long-term holding of assets.
Gaining Exposure to the Blockchain Ecosystem:
Blockchain-Focused Stocks
You can also invest in publicly traded blockchain related stocks. There are a few pure crypto or blockchain stocks such as Coinbase, Canaan, Hut 8, and Riot. To gain broader exposure the closest thing will be to invest in publicly traded stocks that have some digital finance exposure, like PayPal, Visa, Square, Microstrategy, Robinhood, NVIDIA, AMD, or IBM.
Blockchain Focused ETFs
These are ETFs that focus on publicly traded stocks of companies related to the Blockchain ecosystem. These ETFs, which include names like Amplify Transformational Data Sharing ETF (BLOK), Siren Nasdaq Nexgen Economy ETF (BLCN) and First Trust Indxx Innovation Transaction & Process ETF (LEGR), are aiming to provide more diversified and broad exposure to the growth of the blockchain ecosystem.
Venture Capital – Extracting the Full Value of the Moment:
Investing in private investment funds that are leading the way in identifying and funding the best and brightest players in blockchain is a strategic and deliberate way to invest in the blockchain ecosystem. Venture investing is not for everyone, but there are some excellent venture capital funds to invest in, including A16Z, SPiCE VC and BCAP. These funds invest directly in the Blockchain ecosystem (each one with its own focus) and provide an investor with greater diversification.
In its recently published "Blockchain Venture Capital Report," Cointelegraph Research revealed that blockchain private equity has outperformed traditional private equity across one-, three- and five-year horizons.
These outsized returns are driving The potential for outsized returns increased equity investments in blockchain startups both for blockchain and mainstream VC funds. The reason? VC investing offers an opportunity to participate in high-growth companies at the ground level. Venture Capital Funds are a long-term investment but allow investors to fully realize the tremendous growth of the digital finance ecosystem before it reaches maturity. This is especially true for industries that are growing and evolving rapidly (like the Blockchain ecosystem) as the majority of value creation happens when companies are still private, before going public.
What the Future Holds for Digital Asset Investing for Wealth Managers:
Anthony Kratofil of Vital Wealth Management had this to say about where he sees this trend in wealth management moving: "I'm excited for the future of digital finance. I think it will allow the market to bypass many of the current system's intermediaries to keep costs down and provide better outcomes for investors and savers. As for Blockchain, where we are in this period reminds me of the early days of the Internet. While many only saw it for what it was, others understood its' disruptive power, invested early and did very well." Kratofil went on to say, "Wealth managers of all sizes have the opportunity and the obligation to responsibly seize the moment and the momentum for their clients, all while always keeping their clients' unique needs and interests at the center of everything."
As the digital finance market continues to grow, wealth managers will no longer have a choice to just avoid the conversation with clients. Understanding investment opportunities and staying attuned to regulatory developments in this space will become a necessary part of their everyday job. However, with sound strategies, smart advisors and their clients will reap the lucrative benefits this space offers now and in the future.