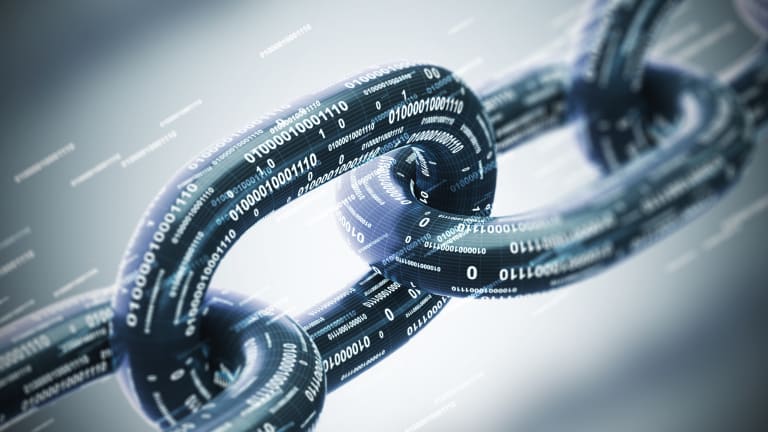 THE BLOCKCHAIN ECOSYSTEM: Review of the Investable Publicly Traded Universe
Ripe With Investing Possibilities and Options, Here's How to Get In On the Blockchain Trade
WHY INVEST IN BLOCKCHAIN?
As a new technology with potential game-changing effects on the business world, blockchain is garnering interest across the investment community. Here are a few factors that make it attractive:
Blockchain could help an organization become more efficient, unlocking higher profitability over time.
Blockchain is getting high-profile attention from big tech firms.
Because of COVID-19, the world is accelerating its shift to digital. Blockchain goes hand-in-hand with other adjacent technologies, such as cloud computing, e-commerce, and AI.
In terms of industries using Blockchain today, it goes well beyond the Crypto to include Payments, Capital Markets, Banking, Insurance, Gaming, Healthcare, and Retail (just to name a few).
Given all the above, the blockchain ecosystem is already on a path for dramatic growth. In fact, the blockchain market size is expected to grow from $4.93Bn in 2021 to $227.99Bn by 2028; it is estimated to grow at a CAGR of 72.9% from 2021 to 2028.
BLOCKCHAIN AT A GLANCE
While there are multiple categories of publicly traded companies in the blockchain ecosystem, for the purposes of this article, I'm focusing on a few of the most interesting – offering some exciting investment potential. However, depending on the scope of definition of "Blockchain investable universe" there are 50 to over a 100 publicly traded companies that make up this universe. It's also important to note that there are companies that are integral to multiple categories like Meta Platforms (FB), Alphabet (GOOGL), Amazon (AMZN), Tencent (TCEHY), Alibaba (BABA), and Apple (AAPL).
As with the tech giants listed above, there is a wide breadth of established companies that are in no way Blockchain "pure plays", but rather seized the opportunity for growth and branched into the Blockchain ecosystem. These types of investible companies provide added diversification to a Blockchain-focused investment strategy.
In contrast, the space is also populated with a significant amount of private companies due to Blockchain's relative newness. While these smaller organizations are not featured in this particular piece, as the ecosystem evolves and relevant public companies emerge, they will join the categories I list here.
BLOCKCHAIN CATEGORIES
COMPANIES DEVELOPING INFRASTRUCTURE CRITICAL FOR BLOCKCHAIN TECHNOLOGY
Basic Infrastructure
Companies in this category are developing basic infrastructure that is key for Blockchain, although it is not necessarily blockchain-specific infrastructure. As Blockchain usage and implementation grows, it will drive significant increases in market share for these particular companies. The most basic example is in the semiconductors manufacturing space. Graphics processing unit (GPU) chips designed by NVIDIA (NVDA) and Advance Micro Devices (AMD), as well as Intel's (INTC) Bitcoin mining chips, are all critical components to keeping the Blockchain, crypto mining, NFTs, and the Metaverse engines running at full speed.
Spatial Computing
The following companies are developing essential 3D visualization and modeling frameworks, which are significant to building the underlying infrastructure to domains like Blockchain-based gaming, NFTs and the Metaverse. Some notable companies in this space: Hexagon AB (HXGBF) and PTC INC (PTC).
COMPANIES DEVELOPING BLOCKCHAIN TECHNOLOGY
IBM is heavily involved in the blockchain domain and its blockchain segment has already partnered with numerous companies to help offer real-world exposure to new Blockchain technology. IBM developed its own distributed ledger technology - Hyperledger - which is used by multiple corporations for implementing blockchain applications.
Salesforce is another early player in the Blockchain infrastructure business (since 2019). Salesforce Blockchain allows companies to create low-code Blockchain apps, ensure governance, and share CRM data with their network securely.
Amazon (no surprise) is also a player in the Blockchain ecosystem. Amazon Managed Blockchain is a fully managed service that makes it easy for developers to join public networks or create and manage scalable private networks using Hyperledger Fabric and Ethereum.
COMPANIES USING/MAKING INVESTMENTS IN BLOCKCHAIN TECHNOLOGY
There are multiple industries that are already utilizing Blockchain technology, including the financial industry (payments, banking, capital markets), Insurance, Healthcare, Art, Gaming, retail, and e-commerce. Therefore, this category is large and includes quite a few companies that vary in technology investment, along with the level of adoption of within their businesses.
Some examples include, JPMorgan (JPM), Banco Santander (SAN), Morgan Stanley (MS), HSBC (HSBC), Swiss Re AG (SSREF), Nomura Holding (NMR), Mitsubishi UFJ financial Group (MUFG), Intercontinental Exchange (ICE), and Louis Vuitton (LVMH).
For a more specific example, JPMorgan's Blockchain Center of Excellence actively researches, develops and tests a variety of Blockchain technology for use across lives of business within the organization. From leveraging Blockchain to fuel its Interbank Information Network, to navigating the Crypto landscape, JPMorgan is just one of many large financial institutions making Blockchain technology a priority.
METAVERSE COMPANIES
Because of its pervasiveness and eventually universality, the Metaverse will impact every industry and almost every aspect of our lives. With a movement like that, the investment opportunities are immense. From Nike (NKE), which already indicated its intent to make and sell virtual branded sneakers and apparel, to Disney (DIS), with its plans for a Metaverse theme park, companies are already putting the Metaverse to work across business units. However, more specifically, the creators and the gamers are interesting leaders in this space, with significant investment potential.
Creator Economy
Companies in this category provide tools and services allowing creators to develop content in blockchain based businesses. Some examples include Matterport (MTTR), Adobe Inc (ADBE), Autodesk (ADSK) and Unity Software (U)
Gaming Companies
The gaming industry is adopting blockchain through the use of Non Fungible Tokens (NFTs), and Metaverse participation. Some examples include game developers like Roblox (RBLX) and Krafton Inc.
DECENTRALIZATION COMPANIES
Crypto "Pure Plays"
Some companies in this category are Coinbase (COIN), Galaxy Digital (BRPHF), and Silvergate Capital (SI).
Crypto Mining Companies
In this category are companies providing crypto mining equipment to the industry and companies specializing in crypto mining. Canaan Inc. (CAN) and Ebang International Holdings Inc (EBON) are two key suppliers to the industry that have specialized in offering bitcoin and cryptocurrency-specific mining equipment with ASIC chips.
Marathon Digital (MARA), Riot Blockchain Inc (RIOT), Hive Blockchain Tech (HVBTF), Hut 8 Mining Corp (HUTMF) are few of over 10 publicly traded crypto mining companies.
Decentralization Enablers
CME Group Inc (CME) CME Group (CME) operates the world's largest financial derivatives exchange allowing investors to trade futures. This includes cryptocurrency futures trade. At this stage in the regulatory landscape of the digital economy, all SEC crypto approved ETFs are based on crypto futures.
Additionally, Block (SQ), PayPal (PYPL), Visa (V), Mastercard (MA) are all major enablers of the decentralization ecosystem, supporting crypto payments and conversion, while Shopify (SHOP), the E-commerce infrastructure and software provider allows merchants using its platform to accept cryptocurrencies as payment.
BLOCKCHAIN BALANCE SHEETS
Companies that made a large bet on cryptocurrency and are holding significant amount in cryptocurrency on their balance sheet. The most notable examples in this category are Tesla (TSLA) and MicroStrategy (MSTR).
BLOCKCHAIN BET OR BUY?
Blockchain is certainly a buy as the technology is still fairly new but promises to permeate every industry moving forward. From supply chain to cybersecurity, the companies deploying the technology now stand to reap the significant benefits moving forward. The upside for early investors is impressive, but patience is required. Rome wasn't built in a day.