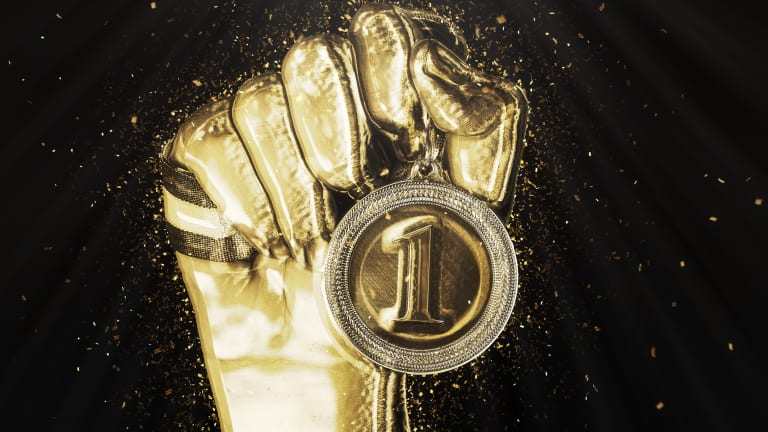 For the Beijing Olympics, Medal Leaders Reflect World CBDC Leaders
An Update to the Global CBDC Race and How the International Debut of the  Digital Yuan at the Winter Games is Pure Olympic Gold
As I'm writing this article, the medal count at the 2022 Beijing Olympics looks very much like the state of play, or should I say "state of race" in the world of Central Bank Digital Currencies (CBDCs), with the EU and China leading and the U.S. trying to keep pace. The only deviation is Japan and other Asian countries, that have pulled ahead of the U.S. in CBDC development and deployment but aren't doing so well when it comes to Olympic medals.
Yet, regardless of medal count, the apparent winner in the "Global Arms Race of CBDCs" is China. They have successfully leveraged the world stage of sports to showcase the progress they've made with the digital yuan. China is using the Winter Olympics to not only test its CBDC – making it one of only three payment options for foreign athletes and visitors (along with cash and Visa cards), but to also solidify its leadership position in the digital finance ecosystem. In fact, according to the Chinese Central Bank, more than $315,000 in digital yuan have been used every day at the Winter Olympics.
However, don't discount the progress others have made. The EU, Japan, South Korea and others continue to create positive momentum in a transparent and judicious manner. Unfortunately, the same cannot be said about the U.S. effort to establish its own digital dollar. In fact, very little progress has been made. What does that mean for the U.S. and its opponents in the race for CBDC Gold?
China
For more than a year, the digital yuan has been aggressively rolled out and tested with more than 260 million using it already, completing more than $13 billion in transactions (according to the Beijing Financial Supervision Authority). Even more impressive is that China has gone beyond the metroplexes of Beijing and Shanghai – experimenting with the CBDCs even in the most isolated and underdeveloped areas where most people are already using e-payment platforms like WeChat.
Beyond the flashiness of the Winter Olympics, China has made the digital yuan a public priority, and it has an ambitious goal of competing with the U.S. dollar by creating a digital alternative. China's ability to track and control the movement of money in and out of the country, which is much easier to do with a digital yuan, is an obvious appeal given its political structure.
The result? A year after writing my initial "Global CBDC Arms Race" article, China is pulling further ahead – an advantage of most likely four or five years compared to other advanced economies.
European Union
The European Union has made significant progress with its "five year plan" for a digital euro, but the planning, testing and execution has been at a much slower and more calculated pace compared to China. Earlier this month, the European Commission, the executive branch of the European Union (EU), proposed a digital euro bill in 2023 that will support the European Central Bank's (ECB) test and deploy its own CBDC. The Commission's plans to move forward with a bill is the most definitive sign so far that a digital euro could become a reality in the coming years.
Adding to the region's headway, one of its financial hubs, Switzerland, is taking a lead. The Swiss National Bank, the Bank for International Settlements' Innovation Hub Swiss Centre and the country's stock exchange, SIX, completed a joint experiment, dubbed Project Helvitia, to integrate a wholesale central bank digital currency (CBDC) for interbank transactions. This successful effort involved five of the largest and most prominent banks globally including Citi, UBS, Goldman Sachs, Hypothekarbank Lenzburg and Credit Suisse. This is a defining moment for CBDC infrastructure development – showcasing that digital (DLT) finance and traditional banking can work seamlessly together.
Asia: Japan, South Korea
Much like the EU, Japan is moving towards a digital yen in a premeditated and cautious manner. While efforts are clearly underway to research, develop and eventually test a Japanese CBDC, they're also aware that the underlying infrastructure needs to work for their people (i.e., data privacy), as well as interoperate with other CBDCs and digital assets (i.e., a digital dollar or digital euro), in order to be effective and useful.
With that said, individual Japanese firms, like Soramitsu are making some moves. Most recently, the firm is researching the possibility of a CBDC working in four Pacific island states. The Oceana Project is part of a wider partnership effort with 10 Oceanic governments, that will evaluate the viability, usability and security of CBDCs in the wholesale and retail environments.
But while Japan remains somewhat restrained, the Bank of Korea recently announced that it had completed its first phase of CBDC trials in December of 2021. Wasting no time, the initial phase tested basic use cases to confirm that the CBDC "performed normally." Well, it did. Therefore, the Korean Central Bank will be moving on to its next phase, which will implement functions like payments, personal data security and other enhanced technologies.
Russia
Even Russia is all in on CBDCs. The Bank of Russia revealed that it has already started a pilot for the digital ruble, with three banks involved in the trial now and nine more joining soon. Similar to China, Russia has banned cryptocurrency, making way for a full-steam-ahead approach to a CBDC. The results of the digital ruble pilot will be announced later this year, with a plan for deployment accompanying it. However, based on their willingness to bypass rules and norms in the Olympic games (i.e., Russia's doping problem), it will be difficult for the international community to be confident that what Russia says is actually reality.
United States
There's no denying that the US continues to lead in the innovation, regulation and implementation of blockchain-based digital securities, banking, payments, insurance, etc. Yet, with all of this innovation, talent and pure momentum at play, the U.S. is far behind when it comes to CBDCs.
Let's be honest. The digital yuan's success at the Olympics, the EU's phased approach and even the Oceania Project are all futile efforts in part because none of them have what they actually need to make their CBDC rollouts successful: the backing of the U.S. dollar. The dollar is still the most redeemable currency for facilitation of global commerce and continues to have the trust and confidence of world. Therefore, it's in the U.S.' best interest to preserve the dollar's status as the world's reserve currency by transitioning it to a global standard-setting CBDC.
But while the U.S. has the gold standard in currency (literally), the powers that be are not using it to their advantage to take a more prominent leadership role in the CBCD race. According to a recent Fed report on the pros and cons of a digital dollar, no one is in any particular rush to act. Specifically, the Fed said, "it's not doing anything without clear support from Congress and the White House, ideally in the form of a specific authorizing law." With the way the U.S. government is currently working (or not), major decisions on a "highly significant innovation in American money" and its financial system is not likely to happen any time soon.
The release of CBDC is not just a technical change, but it's also the revamp of a financial system that is centuries old. It's always cumbersome to create that kind foundational change, but U.S. policymakers should continue to foster leadership in technological financial innovation and ensure that the American people enjoy its benefits first. We can't afford a silver or bronze in this competition.
The Ongoing Race for CBDC Gold
The "three horse race" I mentioned in my previous article about CBDCs is no longer accurate. It's now a multi-horse race, with one very important horse walking the track.
As other countries, including many not mentioned in this piece, continue to roll out pilots and trials of their own CBDCs, the U.S. and its modest pursuit of the digital dollar is falling further behind. If this trend continues, it may be too late to regain what's been lost.
American entrepreneurs and technologists have built compelling innovations in blockchain, digital currency and cryptocurrency aimed at revolutionizing finance and creating new US tech superstars. It's up to us to leverage this significant groundwork and our prominence in the development of the underlying infrastructure of the digital economy to once again be the standard the rest of the world looks to.
"The United States usually wins when we unleash the power of our innovative, dynamic private sector, with the government setting the rules rather than building the products," said Brian Brooks, acting comptroller of the currency of the US Treasury Department's Office of the Comptroller of the Currency. "But either way, given the intense focus of other countries in this area, let me say that because of the important role of the US dollar, we need the United States to step forward on this field."