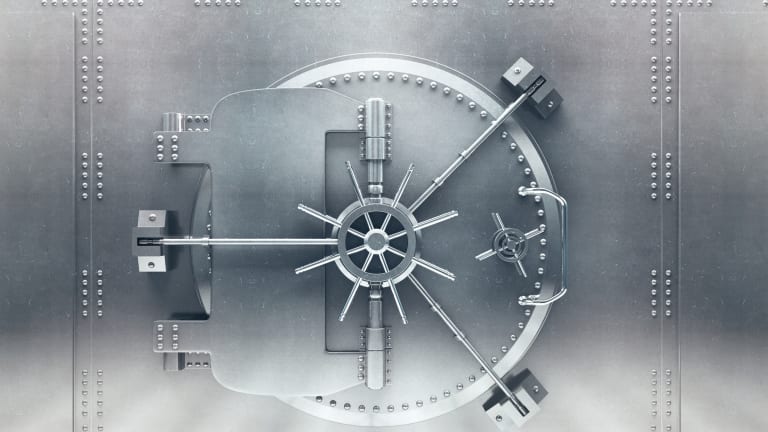 The OCC Officially Recognizes the Critical and Permanent Role of Blockchain in Banking
It's the first time the OCC refers to Distributed Ledger Technology (DLT) it in its Operating Plan - and it's a really big deal
The Office of the Comptroller of the Currency (OCC) the bureau within the United States Department of the Treasury that regulates, and supervises all national banks, thrift institutions and the federally licensed branches and agencies of foreign banks in the United States, refers to Crypto in its recent Bank Supervision Operating Plan. This is very significant because, after three years of extensive exploration of the crypto ecosystem, it is the first time the OCC refers to it in its Operating Plan.
However, no less significant is its reference to Decentralized Ledger Technology (DLT) and its adoption by banks. In its interpretive letter 1174, from January 2021, the OCC endorsed the integration of DLT with existing banking operations including the deployment of stable coins and extension of banks' payments related activities. According to the OCC's latest plan, the regulator will "identify banks that are implementing significant changes in their operations using new technological innovations…[and] evaluate the appropriateness of the governance processes when banks undertake significant changes."
This is noteworthy for a couple of reasons. First, it is a recognition that many banks, along with a slew of other financial institutions, are adopting DLT as a technology enabling better processes. Simply put, financial institutions are moving past the exploratory phase of DLT and are now actually implementing the technology into their operations. Secondly, the OCC is declaring its intent to explore and define appropriate governance processes for banks to deploy when such changes are implemented. In other words, the OCC is defining its intent to regulate how such changes should take place.
While much of the media hype focuses on crypto and other DLT-based technology and tools, the velocity at which the infrastructure and "under-the-hood" adoption of DLT by mainstream financial institutions gets missed in the news cycles. So, why are banks adopting DLT and how quickly is that adoption advancing?
DLT (a.k.a. Blockchain) will make banking better
DLT can significantly simplify and speed up processes, improve customer experience, reduce risk and increase inclusion. Here are some examples:
Financial Inclusion
There are about 1.7 billion adults that are reported to be unbanked globally. Advanced technologies built on DLT can offer more affordable and scalable solutions to increase financial inclusion. DLT has the ability to truly democratize the banking industry globally.
Payment Settlement and Clearance
Blockchain can enable banks to settle transactions directly and keep track of them better than traditional methods such as SWIFT. A standard bank transfer takes a few days to settle due to the complexity of the current financial system. International money transfer is slow and expensive. A basic bank transfer must pass through a complex chain of intermediaries, such as custodial services, before reaching its destination. Bank accounts must also be reconciled across the global financial system, which consists of a huge network of funds, asset managers, dealers, and other businesses. A blockchain based system can facilitate immediate and low-cost transaction settlement.
Lending
Some banks have formed syndicates to use DLT for syndicated lending. Lending can therefore take place with fewer intermediaries, while business processes can be simplified. Execution can be automated with smart contracts and risk and costs are dramatically reduced.
Identity Services and Enhanced Security
The immutability of a distributed ledger provides a new level of security. It is challenging to establish a single customer view across different jurisdictions and business lines. With mutualized data management, DLT allows permitted parties to share data securely and in real time, which could address challenges of Know Your Customer (KYC) and Anti Money Laundering (AML).
The themes are clear – DLT injected into the banking and financial ecosystem is an equalizer, a simplifier and a fortifier. Given the transformational potential of DLT, why don't we witness faster adoption?
DLT adoption in the banking industry is already a reality. A research report from Bank of America published in February shows that 21% of the banks they cover have already incorporated blockchain technology into their businesses in some form. JPMorgan, Citi, Wells Fargo, US Bancorp, PNC, Fifth Third Bank, and Signature Bank are among the many banks that are already using DLT/blockchain, while many more intend to implement.
However, before adoption meets critical mass, some challenges still need to be addressed:
Integration
Banks and other financial institutions need to discover how to integrate the new technology with existing systems and business processes, as well as acquire the proper expertise to operate them.
Standards
To realize its full potential, DLT requires widespread collaboration and agreement of common standards. Although banks have formed DLT syndicates for specific purposes, the real benefit will derive from the "network effect" of widespread adoption – all of it taking some time.
Legal
Further clarity and guidance is needed from regulators on issues like ownership and jurisdiction of DLT data and transactions, as well as governance, reporting, transparency etc. Regulators are beginning to provide more guidance related to DLT adoption, including the OCC – a trend that is expected to accelerate.
As these challenges are being addressed, the pace of adoption and the number of traditional banks and investment banks adopting DLT will increase dramatically. They understand that DLT/Blockchain is not just a techie fad for the crypto crowd. They know that in order to stay ahead of their competition, the world's leading financial institutions must embrace the evolution of their industry, which now requires the use of DLT.