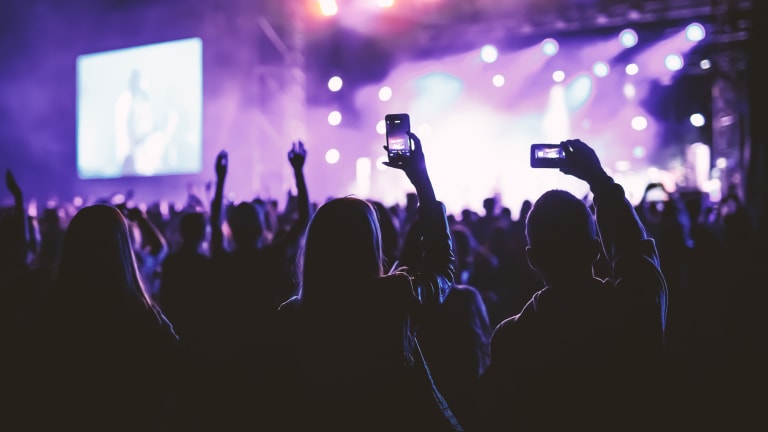 Tal's NFT Take: From Crafts to Concerts, NFT Possibilities Expand
NFT use cases go well beyond art to solve everyday problems and create new opportunities for innovation in a variety of consumer markets
In the last few months, the NFT market has seen significant moves that are not only notable but are also clear indicators of where things are headed.
As I mentioned in my previous NFT piece in the series, there's no doubt that the NFT market continues to experience massive tailwinds. However, while NFTs continue to represent the "shiny new object" of the digital finance ecosystem, its utility and market cap is far from being realized.
In order for the NFT's potential to be truly realized, the industry as a whole needs to shake off the perception that its use cases are only for luxury items like art and expensive collectibles. If the market ever has a chance to reach mainstream adoption and critical mass, NFTs need to become pervasive in mid-market goods and services.
This is why I decided to dedicate this piece to some recent sample moves in the NFT market out of a slew of creative and intelligent ways to leverage the power of NFTs which are increasingly popping up. This is promising in a variety of ways.
NFT Gamification goes beyond gaming assets
Genopets, a Solana-based non-fungible token (NFT) "move-to-earn" game where players are rewarded for the steps they take in real life is doing something new and very exciting in the world of NFTs. For the first time, a gamified NFT is combing free-to-play and play-to-earn style gameplay – attracting crypto junkies and a mainstream non-crypto audience alike.
Because Genopets is a "move-to-earn" experience, the NFT ecosystem may be ripe to disrupt the world of wearable tech, as the game pulls data from users' phones and wearable fitness devices to convert steps into rewords within the game.
Once again, a forward-looking, innovative company in the blockchain universe is opening up new possibilities for the uses of NFTs and other blockchain-based tools, while also engaging with users who otherwise wouldn't be interacting with NFTs.
If Martha's into it, you know its good
Moving from games to gourmets – when you think of a NFT enthusiast, I don't think anyone would've guessed Martha Stewart. However, the 80-year-old queen of cooking and crafting plans to unveil a collection of NFTs on her e-commerce site this week. Alongside her typical dining, drinking and decorating offerings, Ms. Stewart will be launching her first line of digital collectibles, Halloween-themed NFTs featuring images of her costumes carved into pumpkins.
You may find this a bit humorous, but it's not the NFTs that are important here. What's interesting Is the fact that a Boomer (and a cooking and crafting Boomer at that) has entered the NFT ecosystem with the real potential of introducing this new technology to a new, very large audience – one with plenty of expendable income.
Fashion welcomes tokenization to the runway
While brands like Chanel and Gucci are prime examples of luxury brands, these storied brands offer us a glimpse into how all levels of textile brands can and will leverage NFTs to attract a younger, more tech-savvy audience.
Most recently, Gucci announced that they were offering one-of-a-kind sneakers as NFTs, while luxury watch brands are creating NFT auctions and promoting them on social media. Additionally, LVMH Moët Hennessy Louis Vuitton, owner of some of the world's most desirable and influential fashion brands, such as Dior and Givenchy became the first company to use blockchain-based tokens as a record of authenticity.
NFTs as the star of the show…literally
In recent news, the app YellowHeart and its "YellowHeart Wallet" announced that it will begin to store tickets to events and shows as NFTs. NFT-based ticket purchasers will become ticket holders for the events and acts they see and also have access to exclusive content and perks without any additional cost.
This makes incredible sense in its application in the resale ticket market as tracking tickets with Blockchain could altogether squash illegal scalping, bulk sales with marked-up prices and even help with lost and stolen tickets. Going beyond e-tickets, NFT-based tickets protect buyers, create added-value and are an obvious solution to another antiquated market.
Finding meaning in these moves
When NFTs first showed up on the scene, there were limited use-case scenarios, even if blockchain/crypto-savvy market participants were dreaming of more. Well, those dreams are becoming reality as new companies, investors and users enter the market and bring with them new ideas and possibilities. That funnel of innovative ways to leverage NFTs will continue to widen – creating rapid growth opportunities. Who will the next Martha Stewart be for NFTs?