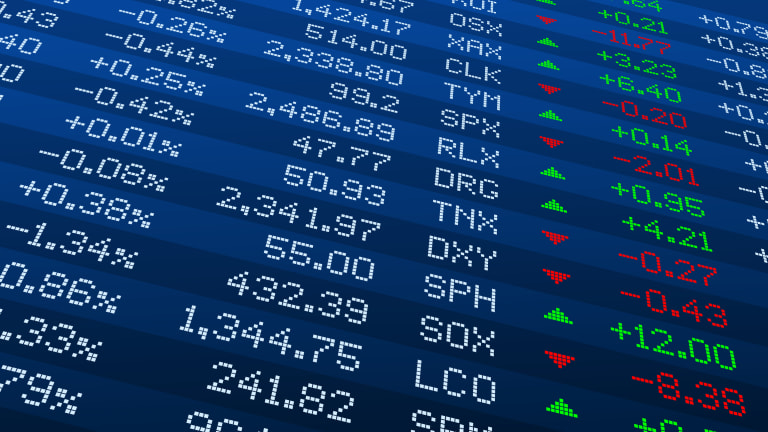 Getting in on the Metaverse: Investment Tips for Today with Upside for Tomorrow
The Metaverse is here and growing quickly, which is why investors should consider Metaverse exposure as part of their diversified investment portfolio now
While it may seem like the Metaverse is some far-off virtual world stuck in Mark Zuckerberg's head, it is certainly not. It's real, it's happening, and it goes well beyond Meta. The Metaverse will impact every aspect of our lives – slowly and then all at once. in my "Dawn of the Metaverse" article, the first of the series, I said that we are at a moment in history where the Metaverse is much like the Internet was in the late 80's and early 90's, "social networks" of the mid-90's and the "Cloud" in the early 2000s. Much like the massive disruptive technology revolutions that came before, the Metaverse will change the way we interact, transact and behave.
Understanding that the Metaverse is that transformational, while also realizing that it's in its infancy, you should consider including strategic Metaverse exposure as part of your diversified investment portfolio now.
For investors seeking to stake a claim and participate in the growth of the Metaverse ecosystem, there are three potential strategies:
STRATEGY #1: THE BIG "D" - DIVERSIFICATION
Investing directly in a new, complex, and very fast-moving ecosystem is challenging and a bit risky. It requires thorough due diligence and understanding of the various moving parts. The best way to reduce risk is to diversify and rely on a team of experts to select investments.
Here are a couple of ways you can do that:
ETFs
One option is to invest through exchange-traded funds (ETFs). An ETF is a type of pooled investment security that operates much like a mutual fund but is a publicly traded security. ETFs can be an effective addition to any portfolio.
With regards to the Metaverse ecosystem, there are a few options, but that will surely grow as the ecosystem expands and matures. These ETFs typically invest in around 50 different companies that participate in various aspects of the Metaverse or are expected to be impacted by the Metaverse ecosystem growth.
Some of these ETFs include Roundhill Ball Metaverse ETF (METV), Fount Metaverse ETF (MTVR), Amplify Transformational Data Sharing ETF (BLOK), and the most recent – Subversive Metaverse ETF (PUNK).
Funds
Venture Capital and Private Equity funds specializing in the Metaverse are playing a significant role in the overall funding of this growing space, but those funds are fairly limited, as is access to investment opportunities. Investing in such funds means high risk (but potential high return), a long period of illiquidity (typically over 10 years) and requires significant commitment of capital.
STRATEGY #2: DIRECT INVESTMENT IN COMPANIES WITH METAVERSE EXPOSURE
As with any traditional vertical-specific investment strategy, investing directly in a company can be riskier – requiring a deeper understanding of the organization and its role within a particular industry. However, for those with the right aptitude and stomach for it, it may mean a better return than investing through an ETF.
How do you select relevant companies within the Metaverse ecosystem? To start, you need to understand what the Metaverse is and what it's comprised of. You then need to know what industries are currently adopting it and to what extent. Based on that knowledge, you can assess which companies will either need or want to participate in the future. These tips by no means will make you an expert, but they will give you a better view of the investment landscape.
The Metaverse is an environment that is an amalgamation of multiple technologies and domains. It's a complex digital environment that relies on seven distinct layers, populated with companies that contribute to, or impact, each specific layer. There are many 'pure play' players that are private companies still, but over time more of them will likely go public. Also, more incumbents that are currently not dabble in the Metaverse development and adoption will start doing so. This means that the list of relevant public companies to choose from will constantly be growing over the next few years. Some companies, like Meta Platforms (FB), Apple (AAPL), Amazon (AMZN), Tencent (TCEHY), and IBM (IBM) impact multiple layers. To keep things simple, each layer is listed with some examples of publicly traded companies that lead in these specific areas:
Infrastructure – Connectivity technologies like 5G, WiFi, cloud and hi-tech materials like GPUs. Notable companies in this space: AT&T, Verizon, Broadcom, Qualcomm, AMD, Nvidia, Akamai, Lumen Technologies, Amazon, Alphabet, Microsoft, and Intel
Human interface – VR headsets, AR glasses, haptics and other technologies users will leverage to join the Metaverse. Notable companies in this space: Oculus, Apple, Meta Platforms, and Microsoft.
Decentralization – Blockchain technology, DeFi, NFTs, IOT, AI, edge computing and other tools and assets of democratization. Notable companies in this space: Coinbase, Galaxy Digital, Block, PayPal, Tencent, and Alibaba
Spatial computing – 3D visualization and modeling frameworks. Notable companies in this space: Hexagon AB and PTC.
Creator economy – An assortment of design tools, digital assets and e-commerce establishments. Notable companies in this space: Matterport and Adobe.
Discovery – The content engine driving engagement, including ads, social media, ratings, reviews, etc. Notable companies in this space: Naver Corp, Alphabet, Meta Platforms and Snap Inc.
Experiences – VR equivalents of digital apps for gaming, events, work, shopping, etc. Notable companies in this space: Roblox, Krafton, Electronic Arts, Shopify, and Amazon
STRATEGY #3: METAVERSE COINS (CRYPTOCURRENCIES)
As a high-risk and potentially high-reward strategy, investing in the digital finance layer of the metaverse, which includes cryptocurrencies, requires more understanding of the future "Metaverse economy" and the prominent role of digital currencies like Bitcoin.
Many of the companies associated with the Metaverse are profitable, time-tested, and quite a few publicly traded (i.e., Microsoft and Meta). However, most Metaverse cryptocurrencies and related companies and projects have only been around for a couple of years. It's not yet clear if they'll survive and thrive as the Metaverse grows, but it's worth taking a closer look.
Three large players, Axie Infinity , The Sandbox, and Decentraland, have market values of $3.28B, $4.5B and $3.02B respectively. If these projects can consistently gobble up a significant portion of the capital being invested in virtual worlds, these market values could be an absolute steal. These three companies have play-to-earn-styled games built atop the Ethereum blockchain – allowing users to purchase digital plots of land that can be upgraded to attract other users and stored as non-fungible tokens (NFTs). The in-game NFTs provide immutable proof of ownership of a digital asset stored on the blockchain. The actual ownership of in-game creations stays with the developer in traditional PC and console gaming systems. Sandbox and Decentraland allow users to own and monetize their own creations via NFTs.
Pursuing the cryptocurrency investment path means betting on the Metaverse's growth in a decentralized fashion. Surprisingly, this is still not fully established. With powerful players throwing tens of billions of dollars at the Metaverse (i.e., Microsoft, Google, Apple and Meta), a centralized future is also a real potential outcome.
Regardless of your risk tolerance or preferred investment strategy, make sure your investment portfolio matures with some kind of exposure to the Metaverse. Making those moves early on in the "building" process is always the better bet.