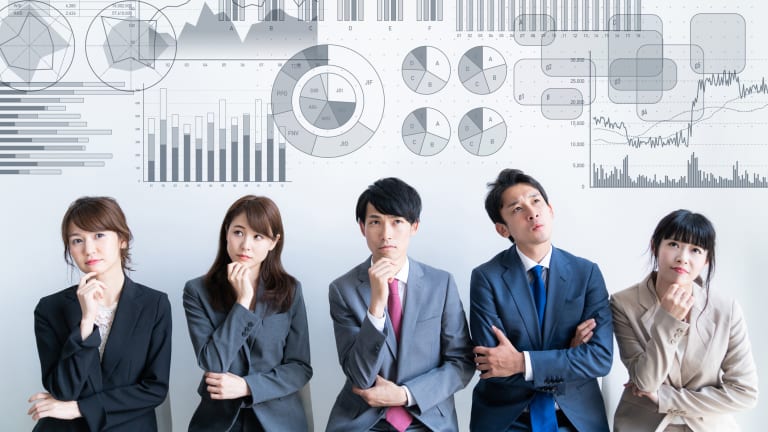 Japan's Collectivist Approach to Digital Securities is a Model for Rest of Us
Japan is proving that building and regulating the new digital economy may take more collaboration and compromise than we'd like to admit
While we haven't heard a lot lately about the digital securities ecosystem in Japan, the country is home to a thriving and inclusive market that isn't necessarily getting the credit it deserves. Japan's digital security market is interesting to watch for several reasons:
Japan's Capital Markets is the 3rd largest worldwide after the US and the EU, and the largest in Asia, based on a recent SIFMA "Capital Markets Fact Book".
Japan was one of the first countries to normalize cryptocurrencies – making it ripe for increased participation and mass adoption of digital assets.
Japan's equities market is structured differently than the U.S. market. The U.S. private offering securities market is very large, reaching an all-time high market value of $9.8 trillion. In contrast, Japan's private offering securities market is almost nonexistent. Most of the securities in the Japanese market are listed securities, so unlike the U.S. where digital securities started evolving with the private offering securities, the Japanese market has taken a different path. Evolution has occurred with and through some of the largest players in the market: Nomura Securities, MUFG, SBI and SMTB.
Japan's Cultural Norms are a Major Factor in Digital Economy Regulation
Unlike the U.S. that requires a top-down approach to regulation, where companies generally wait for word from Washington on regulatory matters and frameworks, Japan is quite different. The country's tradition of collectivism drive's even its corporate culture, where compromise for the good of all is a means to a mutually beneficial end for all. You can see this in real time with Japan's approach to regulation in the digital economy.
In May 2020, the regulatory framework was officially defined by Japan for its ongoing financial technology and innovation efforts. Originally, a consortium of over 30 of the largest players in the market (broker dealers, investment banks, issuers, large Institutional Investors), was formed to collectively develop industry standards and protocols for use of security tokens across the industry. Additionally, JSTOA (Japan Security Token Offering Association), the self-regulating body which is operated by its members, has offered guidelines for firms engaged in Blockchain and crypto-related activities.
Basically, Japan's largest corporate entities in the blockchain and tokenization space are working together to determine the best regulatory framework, presenting those ideas to Japan's regulatory body for approval, and moving forward in a collective manner in implementation and execution of those frameworks. While this approach may not work in the U.S., its driving Japan's digital economy forward with confidence and certainty.
You can see Japan's "corporate collectivism" in action as the country tries to persuade the global community to quickly and effectively regulate digital currencies as their use to skirt sanctions in Russia grows. In fact, a senior official from the Bank of Japan (JOP) communicated to the G7 nations that, "a sense of urgency is paramount if the G7 nations are to effectively coordinate regulation of cryptocurrencies and digital assets, as the current regulations do not fully consider their growing adoption and proliferation throughout the world."
It's in that vein of strategic coordination and collaboration that Japan may be an unlikely leader in the global effort to find effective and lasting crypto and digital asset regulations that work on a global scale and not just for an elite few.
Notable Digital Security Projects Fast-Tracking in Japan
In addition to establishing itself as a global leader in regulating the digital economy, Japan is also making major breakthroughs in other aspects of the blockchain and tokenization ecosystem.
In fact, Nomura Research Institute (NRI), published a report in late 2021 about the growing STO market potential in Japan, where the author of the report and Senior Researcher Kadai Sato stated in summary, "an increasingly wide variety of financial products are being issued on blockchains through security token offerings (STOs). The corporate bond market is expected to see widespread issuance of bonds for retail investors and bonds and bondholder perks through STOs. In the real estate securitization space, recent legislation has opened a path to eliminate legal impediments to STOs. The state is set for real estate security tokens' rollout…"
There are a number of tokenized real estate developments in Japan, with the motivation for using security tokens is to facilitate easier ownership registration and transfer. For example, Securitize Japan recently announced a partnership with Phillip Securities Japan to tokenize real estate. The company also launched a Japanese real estate investment platform using digital securities in collaboration with LIFULL to promote real estate crowdfunding using blockchain.
Another breakthrough in the tokenization of Japan's real estate market is the news that Tokai Tokyo received a license from the Japanese regulator – the Financial Services Agency (FSA) – allowing them to deal in digital securities. Tokai Tokyo will now partner with ADDX, the global private market investment platform, on security token issuances by Japanese real estate companies and banks. Additionally, Japanese investors will be able to trade the digital securities on the ADDX secondary exchange through Tokai Tokyo.
It's not just Japan's real estate market that's making exciting moves in the tokenization market. One of the largest retailers in the country is jumping in per the recent joint announcement by Nomura, Marui Group, the Japan-based multinational retail company and Securitize to issue digital securities backed by a one-year corporate bond. Marui is working collaboratively with Nomura as its financial advisory, while using Securitize's digital security issuance platform, to enable issuers to identify investors, offer non-monetary interest payments, as well as sell corporate bonds to specific investor groups. The deal aims to raise a total of about 1.4 billion yen, 100 million of which will be issued as digital securities, and is available for Epos Card members under the Marui Group.
As Japan Goes, So Goes the Market
Japan isn't interested in doing anything just for attention's sake. It's humble, intentional and collectivist cultural practices are guiding its business and tech leaders to make sound decisions that benefit its economy, its private sector and its people. In the midst of the uncertainty that exists globally, especially with regards to digital asset regulation, we've never needed an "adult in the room" like we do now. Could Japan be that adult?