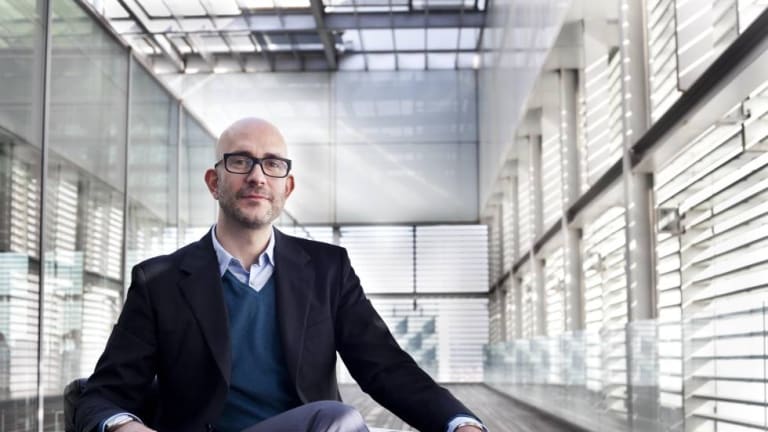 Interview with Securitize's Carlos Domingo on Digital Assets, Tokenization and the Exciting Journey Ahead
As the digital finance ecosystem – specifically the digital security market – continues to expand rapidly, I thought it was the perfect time to sit down for a chat with friend, fellow co-founder and CEO of Securitize, Carlos Domingo.
Since Securitize launched in 2017, the market has evolved tremendously and so has Securitize's role in leading the movement to make all of the world's assets digital using blockchain technology. In the following Q&A session I had with Carlos, we discuss the major milestones achieved this past year for not only Securitize, but also the entire digital finance and digital securities markets. We also opine on the opportunities and challenges still ahead.
Tal: How has the digital asset security market matured in 2021? What are the most exciting developments as we look to 2022?
Carlos: At the start of 2021, we said that this would be the year that digital asset securities would start to take off, and it has. But, if you compare where we are today to the internet, we are in 1998.
We are still in the days of the dial-up modem, but competition, innovation and movement of capital into digital assets is happening so rapidly that I think the growth we will see in the next four years will be exponentially faster than the last four since the industry really started.
The most exciting development in 2021, which will accelerate into 2022, is the speed of institutional adoption of blockchain. There is a major headline almost every day. Morgan Stanley co-led our Series B, and there have been major investments Visa, JP Morgan, and virtually all of the other major firms. Blockdata has a very good chart about this.
We just announced a partnership with S&P to create two tokenized funds that track their indices, including their cryptocurrency large cap index and the Kensho New Economies index, as our inaugural S&P funds. We expect a wave of tokenized funds that track indices over the next year.
Tal: Why is tokenization a better way of raising capital than the old way?
Carlos: My co-founder, Jamie Finn, has a simple way of answering this question, that I like: he says tokenization is just "fundamentally better" than the old way. And that is correct.
In the old way of dealing with company investors, shares and ownership are actually recorded on paper or very simple ledgers. It is very hard to prove who owns what shares at any moment, and transactions are tracked on paper and in Excel spreadsheets, and this is all very expensive and slow.
When we tokenize an asset on the blockchain, everything is automated. The digital transfer agent, such as Securitize, always knows who owns what shares, because it's transparently recorded on the blockchain. Settlement is immediate, so you are not waiting days for transactions to clear and funds to become available and you don't have to deal with counterparty risk. Proving ownership of your shares is very simple, just connect your wallet.
One of the good things about the public markets is that shares are typically the same class, and anybody can own them. This is not the case in the private markets, where offerings occur under different regulations, and ownership may be limited to accredited investors, or US investors, or non-US investors, or have holding periods, or other limitations. This complexity contributes to illiquidity which turns people away from private markets. But when assets are digitized, all of these rules are applied automatically, so in a marketplace like Securitize Markets, it's very easy to see what you can invest in and what you can trade, and when you make a transaction, it occurs immediately.
I should also say that because tokenization is a more efficient way of raising capital, and makes fractional ownership very easy to track, it allows retail investors to participate in private business capital raises that were previously restricted to institutional ones. And this is very important in democratizing access to wealth creation because most of a business' value is generated when it's private, and businesses are remaining private longer than ever. We call this process a Mini-IPO.
A good example is the $75 million capital raise in May by Exodus, a digital wallet company, using Securitize. Through our Mini-IPO process, Exodus was able to complete its capital raise in only six weeks, from over 6,000 of its own customers. This is good for Exodus, good for the customer, and it also helps Exodus' leaders focus on running the business instead of flying around the country meeting with VCs. So this is a very good example for other businesses to consider.
Tal: What is the current 'lay of the land' in terms of digital asset security trading?
Carlos: The market for alternative assets has been very fragmented until now. There are many websites or brokers, each has its own process, and people do not have the time for multiple sign ups, to monitor multiple sites, and so on. And the result is there are just not enough investors in each place for liquidity to occur.
So, the goal of Securitize Markets is that, by bringing more opportunities under one roof, an investor with a Securitize iD can see many kinds of opportunities in one marketplace where trading takes just a few clicks, similar to Robinhood or E-Trade. Then, the advantages of digital asset securities--such as 24/7 trading, instant settlement or incentives for customers who become shareholders--become even clearer.
It's also important to note that what we are doing is within the existing regulatory framework. This is important because businesses and investors want to know they are participating in a legal market, that they are not participating in scams or money laundering or funding terrorism, and this is what the regulations are intended to help prevent. As investors understand that this is a regulated space, not the Wild West, we will see adoption increase.
Tal: How is Securitize Markets different from the other alternative trading systems out there? How do you see it driving innovation, adoption and the ultimate goal, liquidity?
Carlos: The promise of digital asset securities is the potential to provide liquidity to the private capital markets in a regulated venue. This is only beginning--because the industry is so new and there has not been enough competition to create the innovations that will attract more investors. Securitize Markets is an important step forward.
There are other businesses that do part of what we do--raising capital, or transfer agency services, or are an ATS--but Securitize is the only solution that has everything the private market requires under one roof. This is very attractive to businesses who want to raise capital, to fund managers, and to investors who want exposure to the maximum number of investment opportunities.
Securitize Markets is the new standard competitors will need to meet. It's like when web browsers started: you had Netscape, then Internet Explorer took over the market and there was a lack of innovation for a while. But when Firefox arrived, and then Safari, and then Chrome, the competition drove innovation and adoption, and it was good for everyone.
This is also important in creating liquidity. Liquidity requires three things: more opportunities for investment, more investors in the market, and current shareholders who want to sell. Securitize Markets provides the structure for this to occur.
This will take time, but we are very excited by the progress we are seeing. On only its second day, Securitize Markets processed 30% of all digital asset security trades. We now have six investments trading, eight more opportunities available for primary investment, and we are seeing trading activity increase as investors become aware of assets that may be under-valued. So, we are seeing the beginnings of a more liquid market, and we expect the market to continue to see strong growth.
Tal: Securitize has made a big move into funds. Tell me more about that.
Carlos: We launched Securitize Capital in May because we recognized the increasing interest in tokenized assets by institutional and accredited investors, particularly family offices, who are hearing a lot about crypto, and increasingly understand its value as a hedge against inflation and as being uncorrelated with the traditional markets.
Our first two funds offered exposure to Bitcoin and USDC plus yield, which are generating above 9% in the case of the USDC Yield fund, and above 3% APY in the case of the BTC Yield fund, since their inception at the end of July.
But we made even bigger news this week with our partnership with S&P to tokenize two of its most innovative indices.
Through the new Securitize S&P Tokenized Cryptocurrency Index Fund, investors can access a diverse blend of top performing cryptocurrencies by tracking an index that has realized year-to-date returns of over 300% as of today. And the Securitize S&P Kensho New Economies Tokenized Fund, will provide investors exposure to emerging markets and technology globally, including fintechs, AI, virtual reality, nanotechnology, and more.
We anticipate strong demand for funds, and tokenized funds can be offered more efficiently--with lower fees--than traditional funds, so I can promise you will see more funds from us soon.Tal: What are the advantages of investing in a tokenized VC versus a traditional VC?
Carlos: That is a good question, and it would be great to hear your thoughts on this as well, Tal.
We have a few blockchain-focused VCs available on Securitize Markets. Aside from the efficiency and cost benefits we've already discussed, the main advantage is that when a VC fund is tokenized and available for trading, it creates the ability for shareholders to find potential liquidity when they desire, opposed to a traditional VC fund, where shareholders have less access to liquidity events.
SIDEBAR: Additional predictions from Tal Elyashiv:
Carlos had some insightful and eye-opening responses to my questions, and I agree with his observations about where the industry is now and where he sees it heading. To add to his thoughts, I believe in the short-term, five key developments will shape the trajectory of digital securities:
Crowdfunding: Significant increase in use of digital securities for crowdfunding fundraises (Reg CF) and Reg A+ that are open to retail investors.
DLT institutional adoption: Acceleration in DLT and digital securities technology adoption by traditional capital markets players, leading to greater institutional involvement in the digital securities ecosystem.
Asset types: Increase in the number of digital security asset types driven by further ecosystem innovation.
Ecosystem consolidation: As the industry continues maturing there will be some consolidation through M&A and collaboration, driving more market depth and de-facto standardization.
Adaptation traditional investing services: Market analytics tools and investment portals will be created to better support investors in the digital securities space.
As for the longer-term outlook, Carlos and I are in sync in our view that more mainstream asset types will be tokenized and more traditional capital market players will participate and reinvent themselves in the process. Finally, ecosystem consolidation will continue through vertical integration and interoperability, and institutional-grade support in the areas of compliance, regulation and standards will emerge.