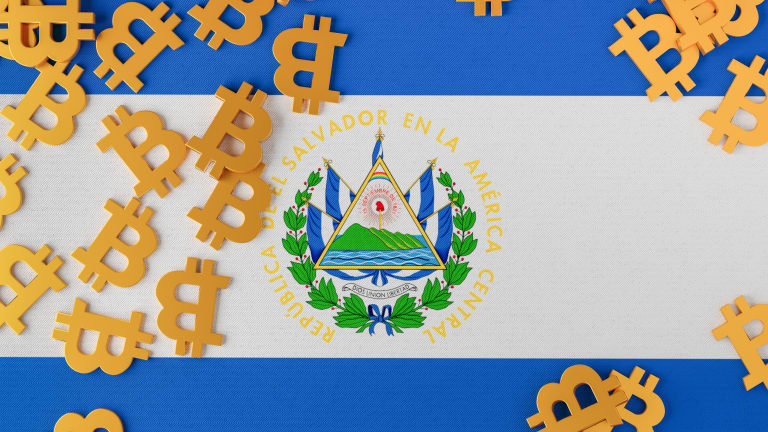 El Salvador's Bitcoin Bet: an Interesting Experiment or a Visionary Leap Forward?
Bitcoin is now a legal tender in El Salvador. Will it be a future template for success or a mistake others will learn from?
Earlier this month Bitcoin became a legal tender in El Salvador, despite warnings from the International Monetary Fund (IMF) against making it a national currency. The first few days were certainly rocky, with protests in the capital, glitches with a government-backed Bitcoin app and a 15% dip in the cryptocurrency's value. However, according to a Twitter post by the El Salvador's president, Nayib Bukele, as many as 2.1 million users (a sizable portion of El Salvador's population) are using the Chivo wallet, the country's official wallet dedicated to Bitcoin-related transactions. If this is factual, it would mean that, to date, the country has realized more than $63 million in Bitcoin transactions in less than a month
Some of the immediate questions that come to mind are: Why is El Salvador doing this? Can Bitcoin actually be used by Salvadorans? What countries are likely to follow suit? And, what are the potential implications on the Bitcoin market and on the crypto ecosystem in general?
Why are they doing it?
With this move, the government plans to boost El Salvador's economy, which for years has experienced low levels of economic growth. Most of the country's population does not have a bank account and almost a quarter of the GDP comes from remittances sent from the large ex-pat community working abroad, benefitting around 360,000 households.
One of the main reasons touted for declaring Bitcoin as a legal tender in El Salvador is exactly this – remittances-based portion of El Salvador's GDP and the hope to save a large amount of fees that is paid for those remittances today.
Can Bitcoin really be used by Salvadorans?
It is true that Bitcoin is established already as a store of value and a tradable asset, but can it be used for small transactions relating to daily life in El Salvador? Probably not in its native form. Bitcoin is not built for micro transactions, and transaction processing pace and fees will make it impractical.
The Lightning Network and its likes may make it more feasible, at least in theory, to use Bitcoin as a method of payment. The Lightning Network adds another layer to the Bitcoin blockchain which allows users to settle transactions off the blockchain. This means that users of the network aren't constrained by the blocksize limit. Therefore the transaction fees are much lower and are settled almost instantly.
In fact, a Lightning Network was experimented with in El Salvador and a video shared on Twitter shows a swift Bitcoin payment of a coffee through the scanning of a QR code in the coastal area of El Tunco in El Salvador.
However, the Lightening Network is not without issues. It is also unclear if such solution can be successfully implemented across El Salvador and whether or not the Salvadoran social experiment will yield the desired outcomes.
Who is next?
The move by El Salvador was applauded by politicians in a number of Latin American countries, including Panama, Argentina and Brazil. Lawmaker Carlos Rejala is now leading a bid to implement legislation to make Paraguay the second country to do so.
It seemed that Paraguay was vying to be next in line. This July, Paraguayan Congressman Carlitos Rejala was driving similar Bitcoin adoption in that country. Coming shortly after lawmakers in El Salvador had established bitcoin as legal tender, many in the space assumed that this legislation would attempt to grant Bitcoin similar status in Paraguay.
However, that is not the case. While El Salvador's final bill was just a few pages of text representing easily the most favorable and accommodating Bitcoin legalese ever passed, the early draft of Paraguay's legislation is a different story. It defines Bitcoin as property rather than legal tender, which will require Bitcoin miners to obtain government licenses. Its aim is to drive the mining industry towards becoming 100% renewable energy-based - detailing sanctions and penalties for those who would violate its proposed rules, while also including measures to protect cryptocurrency investors.
All-in-all, it seems that Paraguay's approach is less about day-to-day transactions and more about growing the local Bitcoin mining industry.
Can other developing countries follow El Salvador (and possibly Paraguay)?
Eight sovereign nations – Ecuador, El Salvador, Zimbabwe, Timor-Leste, Palau, Panama, the Marshall Islands, and Micronesia – use the U.S. Dollar as their official currency. The British Virgin Islands and the British Turks and Caicos Islands also use the USD as an official currency of exchange. Many other countries use currencies with fixed exchange rates to the USD.
While dollarization was implemented to reduce currency risk and increase international investment and trade, these nations are also effectively outsourcing their monetary policy to the U.S. Federal Reserve. By doing so they offer the ability to influence their own economies by adjusting the money supply or exchange rate.
Could any of these countries consider implementing Bitcoin as a replacement to the USD dependency? Because of Bitcoin's price volatility, as well as issues related to the practicality of daily use by consumers for small transactions, it has been largely discounted by countries until recently. The case for seeking alternative monetary solutions other than the USD for developing countries is still a compelling one. However, the jury is still out on whether or not Bitcoin the answer. The outcome will depend on how the story unfolds in El Salvador.
What to expect?
If El Salvador invests the necessary efforts in developing an environment for Salvadorans to use Bitcoin as a legal tender, including the implementation of a set of tools (a.k.a., Lightning Network) that provide practical, every day, simple to use payment methods, the country could potentially drive other development in the crypto world. This would create a myriad of opportunities to enhance the crypto user experience that still leaves much to be desired.
Regardless of the outcomes, El Salvador will be a learning experience for other countries with USD-dependent currency, offering many key learnings as to whether crypto can provide an alternative to the USD and, if so, what would be required to make it practical.
The move by El Salvador is likely to encourage more US investors to buy Bitcoin as investment, although it may be some time, if at all, before they can use it to buy a coffee themselves.