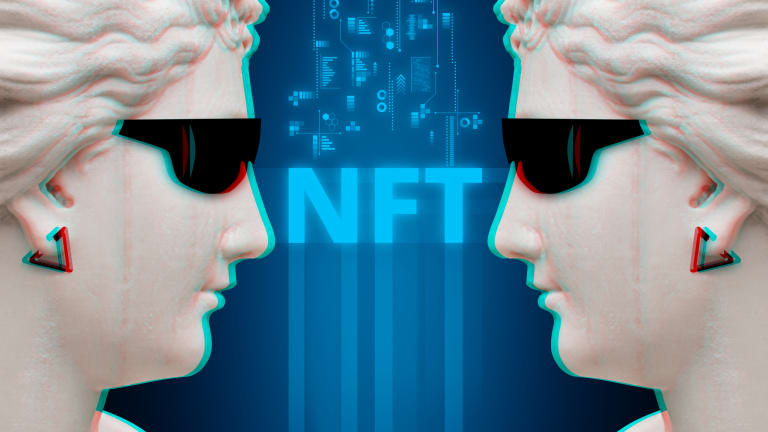 Tal's NFT Take: Discovery and Search is Key to NFT Growth
NFTs continue to explode in growth, but the market won't reach critical mass until average consumers have access to it
There's no doubt that the NFT market continues to experience massive tailwinds. Research platform Dune Analytics noted the total sales volume of NFTs increased to $2.5 billion in the first half of 2021 compared to $13.7 million in the first half of 2020. However, while NFTs continue to represent the "shiny new object" of the digital finance ecosystem, its utility and market cap is far from being realized.
I've always stated that if NFTs are ever going to live up to their potential for mainstream consumers, they need to be represented and available in mid-market landscapes and not just in luxury, top-of-the-line opportunities. The average consumer needs access and the ability to search, compare and shop. The discovery phase in a person's buyer journey is critical. And let's not underestimate the power of impulse purchases. This will likely also drive specialization of NFT marketplaces based on specific use cases.
One of the first NFT marketplaces, OpenSea, is experiencing impressive growth. Trading volumes on OpenSea surged by more than 12,000% in 2021, with a record $150 million in NFT sales just in June. If that wasn't enough positive data, their user count increased from 315 to 14,520 in just 6 months, pushing the company to officially surpass $3 billion in monthly NFT volume this August.
This is all great news for the NFT and the digital finance space as a whole, but a niche marketplace can't move the market forward the way an internationally-known behemoth like Alibaba can. That's why Alibaba's recent news is just so exciting.
Alibaba and the 40 NFTs
Earlier in August Chinese e-commerce giant Alibaba Group Holding (BABA) launched a new NFT marketplace with the approval of the Sichuan provincial government. The marketplace was launched as part of Alibaba Auction, the Alibaba's online auctioning platform. Appropriately named "Blockchain Digital Copyright and Asset Trade," the service enables writers, musicians, and other artists to sell the rights to their content via blockchain. The NFTs will be issued by a platform run by the Sichuan Blockchain Association Copyright Committee, the New Copyright Blockchain.
Alibaba's move is significant on a number of levels. First, it seems to contrast with the latest crackdown on Bitcoin Mining and cryptocurrencies, which may indicate that while the Chinese administration may have an issue with private cryptocurrencies in order to advance the Digital Yuan, they also want to lead the world in blockchain technology and become the most advanced blockchain power in the world by 2025. By allowing Alibaba to sell NFTs, Chinese authorities are facilitating the integration of blockchain technology into key industries as part of this blockchain arms race.
Second, it shows that China is recognizing the NFT paradigm as much greater than just its utility for digital art, virtual gaming assets and collectibles. They seem to be recognizing that there is significant utility to using NFTs for replacing and automating old systems like public registries (and in this case copyrights registry), but also applying the technology to property, patents and so much more.
The NFT market is one that I keep a very close eye on and will continue to write and comment about. As major players like Alibaba, Visa and so many others participate in this exciting sector of the digital finance ecosystem, its utility and versatility will only expand.