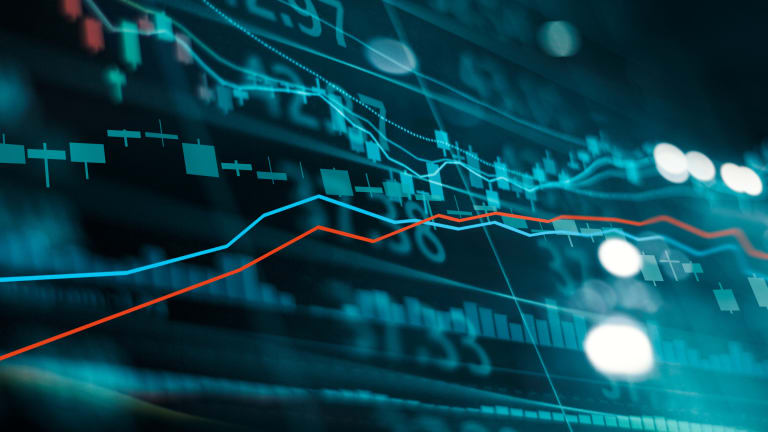 Why is No One Talking About the Digital Security Explosion?
Digital Securities continue their impressive growth track with more and more investors and institutional players enter into the market.
Blockchain-based digital assets are poised for exponential growth in the next year and beyond as more and more investors and institutional players enter into the market. With the majority of the $6.5 trillion private securities market remaining inefficient and illiquid, many are looking to digital securities to unlock liquidity, digitize the ownership of trillions of dollars in assets and create a brand-new global ecosystem.
Thanks to distributed ledger technology (DLT) the trend of digitalization has accelerated, with investors participating in the rapid growth of blockchain-based Decentralized Finance (DeFi), non-fungible tokens (NFTs), Central Bank Digital Currency (CBDCs), and of course, digital securities. The growing pervasiveness of digital finance has prompted even the most traditional players in the securities industry (banks, institutional players, security exchanges, etc.) to experiment with, and work towards, adopting the technology.
The digitalization and simplification of the world securities together with the promise of borderless liquidity are the most valuable feature of digital securities. Also, thanks to fractionalization, digital securities can represent even the most illiquid assets, such as real estate and art. They can be traded on global digital security exchanges and marketplaces, which has been unachievable for privately held traditional securities.
To date, we can distinguish four main types of digital securities:
· 24% of the digital security market is comprised of digital funds/stocks, which are digital forms of funds, stocks and other traditional financial assets, like SPICE (SPiCE VC) and BCAP (Blockchain Capital).
· The largest portion of the digital security market at 44%, Real Estate Equity Digital Securities, includes real estate as the underlying asset.
· Platform Equity Digital Securities, which account for 32% of the market, are shares issued during corporate fundraising, like INX (INX LTD), TZROP (tZERO) and EXDT (Exodus) , reaching 84.24% market value.
While we're just now understanding the power of DLT to create new types of digital assets, the potential of the technology to improve the speed, efficiency and transparency of some of "our old financial plumbing" deserves more attention. As awareness increases, so does digital security market acceleration – modernizing the world's financial system.
Global Digital Security Growth
Every meaningful country around the globe, with the exception of Austria, has regulated secondary trading of security tokens – creating a boom in the growth of digital finance infrastructure – namely exchanges. In fact, 44.4% of the countries now have more than ten service providers offering custody services (Including the US, United Kingdom, Switzerland, Singapore, Malta, Liechtenstein, Hong Kong, Germany, Canada and Australia).
The State of Digital Security Issuance
From Europe Investment Bank (EIB) launching its inaugural digital bond issuance on a blockchain platform, to Normura Research Institute (NRI) offering the first Japanese blockchain-based digital bonds, the pure number of new digital security issuances (as bonds) is indicating a long-term trend. Major capital market players are moving to digital securities because it's just a better technology. Firms stand to lower costs for both the issuers and their customers by offering easier access to a variety of assets by way of digital securities. In fact, using this technology reduces, on average, 40% of the cost of issuance, post-trade settlement and asset servicing.
In addition to efficiency and cost-savings, the growth of digital securities in corporate fundraising will open up opportunities for participation by a variety of retail investors and not just accredited investors. This democratization of finance was highlighted by the recent news of the SEC approving the Exodus wallet and the subsequent fundraising of $75m, marking a move to Reg A+ crowdfunding based on digital securities. We expect to see much more of this activity in the near term.
Regulators Stepping Up
With every new technology, regulation typically lags. This is true also with digital securities and the overall DLT space. However, there were some significant regulatory movements made this year that indicate regulators' willingness to provide much-needed clarity on a variety of issues. Specifically in the U.S., the Securities and Exchange Commission (SEC) has made several decisions, including the update to the Token Safe Harbor Proposal, which would provide a three-year exemption for token-based projects that seek to raise capital to develop decentralized networks. Additionally, the SEC approved INX to raise funds through a tokenized IPO. This marks the first SEC-registered (reg F) security token trading in the digital securities industry. The regulators also elevated the size of Reg CF offerings from $1.07 million to $5 million, adjusted that of the Reg A+ offerings to $75 million, and modified the definition of eligible investors. Overall, these moves create a positive impact by lowering the barriers of entry and adding liquidity for digital securities investments.
Global regulatory bodies are also moving forward with needed reforms. Recently, Japanese regulators officially launched their STO market via amendments to the country's current securities regulations. The new amendments put new requirements on exchanges and legally define STOs and ICOs.
Overall Market Movement
Access to liquidity has been a key milestone (and somewhat of a disappointment) in the development of the digital securities ecosystem. The first two promising stars emerged in the digital security secondary trading segment with Securitize acquiring DTM and re-launching as Securitize Markets, as well as INX, with their acquisition of Openfinance Network (OFN). The launch of Securitize Markets and the change of ownership of OFN mark a potential structural change in the ecosystem and reveal a new potential for the realization of the liquidity promise.
What's Next?
We can bank on the fact that digital securities will continue to be used in more ways and by more people, from fundraising to traditional workflows. The industry is ripe with innovation. We also know an increasing amount of mainstream assets will be securitized and issued as digital securities, allowing for increased access to global liquidity. Simultaneously, traditional exchanges will seek to reinvent themselves, much like the Swiss SIX just did, as interest in digital asset trading from both retail and institutional investors grow, with custodians seeking to address client demand and develop digital securities custody service offerings, much like CoinBase. Finally, regulated digital exchanges will continue to launch with an increase in vertical integration among players within the ecosystem.