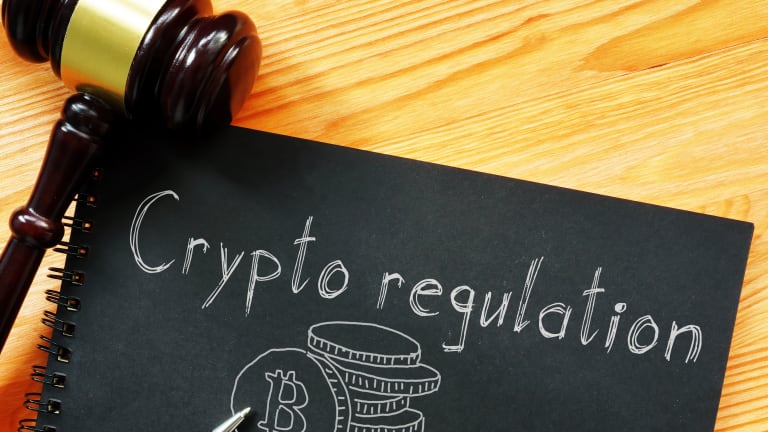 The Heat Is On: The Crypto and DeFi Regulation Debate Intensifies
Does a recent uptick in regulatory activity signal a new era for crypto and DeFi regulation?
While the crypto and decentralized finance (DeFi) industries continue their explosive expansion, regulators around the world and, in particular the US, continue to struggle to catch up with implementing regulatory approaches to this new, but lasting domain. The gap between state and federal regulations make it even more challenging to navigate for DeFi ecosystem players.
Regulators, with their intent to create some sensible guardrails for the digital finance ecosystem, will be met with significant resistance from crypto-purists, still must fulfil their mandate of protecting the public. Ultimately, their challenge will be to define and implement rules to distinguish legitimate, innovative business models from fraudulent activities – all while not killing the industry.
Is it or is it not a security?
The Internal Revenue Service (IRS) classifies crypto as property. The Commodity Futures Trading Commission (CFTC) says crypto is a commodity. The Securities and Exchange Commission (SEC) has indicated that it all depends on circumstances. This is where much of the uphill regulatory battle begins in the world of digital finance.
The confusion has caused some recent frustration and tension between DeFi industry leaders and US regulators, including industry darling, Coinbase, who was asked by the SEC to halt its proposed crypto lending program titled "Lend." The SEC alleges that the company's yield is in fact a security, but Coinbase CEO insists on the contrary. Coinbase Lend would offer a 4% yield on holdings of USD Coin, known as USDC – a dollar-backed stablecoin that has reached more than $27 billion in circulation.
Similar debates continue with with BlockFi's savings and loans product facing SEC scrutiny. Yet, while the back-and-forth is frustrating, it does signal a recent trend of elected officials and regulators taking notice of the rapid adoption of blockchain-based digital assets and digital currencies, as well as an inclination to provide some clarity to the market (potentially).
DeFi in the regulators' cross hairs
It's clear digital finance is on the mind of regulators. Earlier this summer the contentious HR 3684 Infrastructure Bill cleared the Senate. Now, in the hands of the House of Representatives, the bill is designed to beef up crypto and DeFi tax compliance. In July this year Treasury Secretary Janet Yellen pushed top U.S. financial regulators to accelerate their consideration of new rules to police stablecoins, a type of cryptocurrency that's seen rapid recent growth and remains largely unsupervised. The spotlight on stablecoins triggered, among other things, the renewed debate on Tether (USDT), a stablecoin believed to be pegged to the US Dollar, and the degree to which it is really backed by USD.
Additionally, SEC Chairman Gary Gensler in his recent testimony before the Senate Committee on Banking, Housing and Urban Affairs addressed among other topics the Crypto Asset Market. He said that "Currently, we just don't have enough investor protection in crypto finance, issuance, trading, or lending … it's more like the Wild West". Gensler also said that while not every crypto token qualified as a security, the fact that platforms have allowed the trading of so many tokens means it is highly likely that at least some securities are being offered on the platforms. And, to the extent that there are securities on these trading platforms, under SEC laws they have to register with the commission unless they qualify for an exemption. Gensler added that regarding investor protection, the SEC is working with the CFTC, with which it has relevant and sometimes overlapping jurisdictions in the crypto markets.
Speaking of the CFTC, Biden's picks to the CFTC have rich crypto/digital backgrounds. Kristin Johnson specializes in complex financial products regulation and government official, and Christy Goldsmith Romero also teaches cryptocurrency regulations at UVA. Biden also nominated acting CFTC Chairman Rostin Behnam to be the Senate-confirmed head of the regulatory agency – further signaling a potential increase in regulatory focus on crypto and DeFi.
What does this all mean for crypto and DeFi ecosystem?
While die-hard crypto enthusiasts want to see the original vision of decentralization live on in the crypto and DeFi ecosystem, others understand that "if you don't build it, they won't come." The lack of clarity is driving instability in the market – making it hard for ecosystem players to drive legitimate business innovation and growth. Clear regulations are critical for stability and increased institutional participation in the industry.
A certain amount of regulation is also good for investors in DeFi products and services so they know that they are being protected to the degree possible from fraud and scams. All this is key for the DeFi ecosystem to be able to continue growing and achieve its potential to become the mainstream financial ecosystem.
Tal's Take: 5 Predictions
#1: Regulators (SEC, CFTC, FINRA, the Fed and others) will struggle with defining responsibilities on regulating DeFi, thus sparking proxi wars:
What's a security and what's not? What's a commodity and what's not? And, who actually is following the money?
Take the Commodity Futures Trading Commission CFTC and SEC battle on domain authority.This struggle makes sense, as existing regulators' responsibilities were defined in the days of traditional finance. The DeFi ecosystem is challenging these traditional boundaries, which regulators will have to figure out (and eventually succeed) how to adjust to the new world of finance.
#2: Regulators will increasingly become more proactive:
We will see a much more proactive regulatory posture (i.e., Gensler and Biden's moves). I expect this proactive approach to adapt regulations for the crypto and DeFi ecosystem in parallel with increased enforcement of regulations, as demonstrated by the SEC's actions over the last few months.
#3: More Regulations:
Regulators and legislators will drive new regulations that are aimed at providing ample regulatory oversight for the DeFi ecosystem. Some of these new regulations may cause a meaningful shakeup in the industry. The major challenge regulators will face is being able to drive effective regulations without killing the transformational value behind decentralization – as some regulatory approaches that worked well in a centralized financial ecosystem are not practical in a decentralized ecosystem.
#4: DeFi Infrastructure adapting to supporting new regulatory needs:
In parallel to the rapidly changing regulatory environment, DeFi infrastructure will need to evolve and adapt, adding new services and capabilities in order to enable DeFi while supporting the new regulations.
#5: Increased institutional adoption:
Increased regulatory focus will likely drive more institutional involvement – both participation and investment in the DeFi. Together with some of the turbulence resulting from the increased regulatory focus, we will see significant continued growth of the DeFi ecosystem.