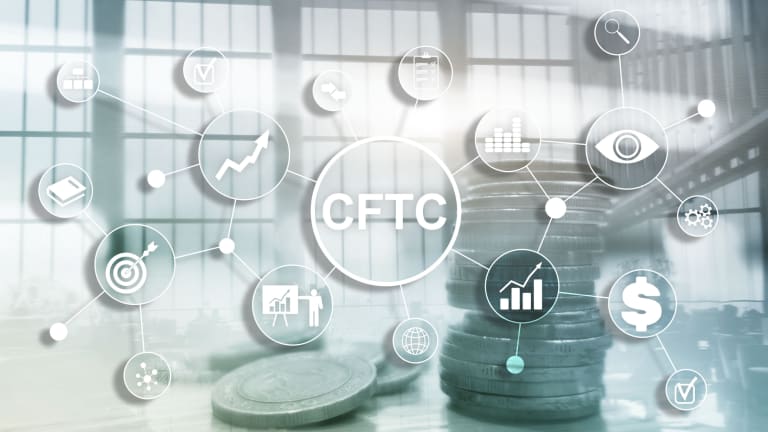 How to Read CFTC's Latest Legal Moves to Take on 14 Crypto Players
CFTC flexes its legal muscles, but what does it mean for the market and regulations moving forward?
Last week, the Commodity Futures Trading Commission (CFTC) issued a $1.25 million settlement order with Kraken, one of the crypto industry's largest market participants. The order charges that Kraken offered margined retail commodity transactions in cryptocurrency, and failed to register as a Futures Commission Merchant (FCM). Kraken has been required to pay a $1.25 million penalty and to cease and desist from further violations of the Act. The CFTC stated that "This action is part of the CFTC's broader effort to protect U.S. customers."
A day later, the CFTC announced that it had charged 14 entities for offering cryptocurrency derivatives and margin trading without registering as a FCM, with two of them blatantly lying about being registered with the CFTC.
All of the complaints are somewhat similar in that the CFTC alleges that each of the cryptocurrency platforms "from at least May 2021 and through the present" have offered services to the public "including soliciting or accepting orders for binary options that are based off the value of a variety of assets including commodities such as foreign currencies and cryptocurrencies, including Bitcoin, and accepting and holding customer money in connection with those purchases of binary options."
What's interesting about this new stance?
Although the definition of CFTC's mandate as a regulator is fairly clear, the answer to the question of who regulates the crypto industry, or rather, what aspects are regulated by which regulator remains a debatable question.
Although the CFTC has issued regulatory guidance in the past and engaged in some regulatory enforcement activities, it has traditionally taken more of a backseat role in crypto regulation. However, it seems that the recent steps have established it as a key regulator of the crypto industry along with the Securities and Exchange Commission (SEC), the US Department of Justice (DOJ) and the US Department of the Treasury.
With all that said, the CFTC still has limited jurisdiction over spot markets in virtual currencies (participants buy and sell virtual currencies for prompt delivery), while it has broad jurisdiction over derivatives markets (i.e., cryptocurrency futures).
What makes this more aggressive and purposeful stance even more interesting is because the CFTC has previously taken the position that Bitcoin, Ethereum and Litecoin are considered commodities. However, in these recently filed complaints, the CFTC did not appear to limit the cryptocurrencies that would be considered "commodities" to just Bitcoin, Ethereum and Litecoin. The CFTC broadly referred to "commodities such as foreign currencies and cryptocurrencies including Bitcoin." However, which of the hundreds of cryptocurrencies on the market will be considered "commodities", still remains to be seen.
Should we expect more shoes to drop?
Where does this leave legitimate and successful digital finance organizations? According to a colleague and the CEO of a well-known crypto-focused digital bank and exchange, the regulatory uncertainty and lack of clear guardrails is forcing "a bank our size to spend way more than we should and more than other traditional banks just to keep up with evolving compliance demands from multiple regulators."
Given the current lack of clarity of jurisdiction over cryptocurrency trading and related financial instruments, as well as the latest round of regulatory actions, I expect that regulatory activity within the cryptocurrency space will increase from all US regulators, including the CFTC, SEC, Treasury and the Office of the Comptroller of the Currency. While various guidance has been issued, it seems that regulators are taking a "regulatory guidance by enforcement action" strategy. The result is that market players will need to thoughtfully consider all relevant regulatory regimes in order to determine what compliance activities they need to take to remain compliant.