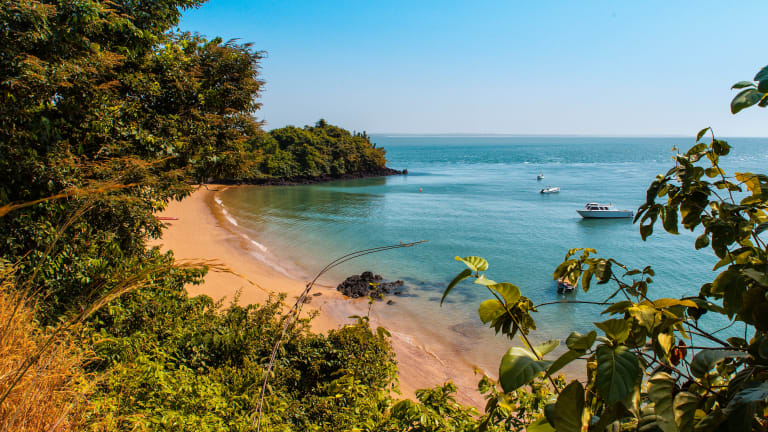 Musician Akon Accelerates Plans to Build Crypto City in Senegal Despite Problems
"My goal is to try to build something that people deem impossible in Africa," he said.
The Senegalese-American musician and millionaire Akon is still moving forward with his quixotic quest to build a city named - yes - "Akon City" in Senegal that will run on a cryptocurrency named "Akoin."
Originally announced in 2018, Akon planned to create a $6 billion city for Africans relying on the new digital payment method. Today, the value of Akoin, however, has plummeted to around $0.012, after being valued at $0.28 in September 2021, when it was first launched on the BitMart crypto exchange.
Senegal does not recognize cryptocurrency as legal tender, but that has not dissuaded Akon from pushing full steam ahead with the project.
"I want to make sure that however we involve crypto within the city is in a way that it lines up with all the rules and regulations," Akon recently told BBC.
"I plan to retire in that city," Akon said. "I don't like to use the word[s] 'the king of the city.' But that's what it will turn out to be."

Akon, however, conceded his plans for the city were hasty and Covid-19 derailed the project, which still hasn't gotten off the ground. He also commented on what he would have done differently: "I would have gotten more things in place before promoting it," he said. "It wasn't being managed properly," he added. "I take full responsibility for that."
"We're trying to get the city built as fast as possible," he said, pointing out that the Senegalese president has "co-signed" a deal to lease land for the project for half a century.
"We believe in Akon city and we are all supporting Akon so the Akon city will come to life," Me Aliou Sow, CEO of the country's tourist board told the BBC. "It will attract tourists and investors in the region and SAPCO is fully committed to the success of this project."
But the cryptocurrency project has its fair share of critics. Two years before Akoin was launched, the project unveiled a pre-sale known as the Token of Appreciation (TOA) campaign, which would help fund the cost of creating the cryptocurrency. Billed as a "donation," investors were lured by a promise that each $1 invested would convert into four Tokens of Appreciation that could eventually be transferred into Akoin.
Akon's campaign said they had fundraised nearly $300,000 during this pre-sale period, after which the Akoin administration pledged they would offer a refund or an Akoin Mastercard equal to an investor's original donation in 2019.
But even people who requested refunds haven't received them. One person told the BBC that they expected to wait weeks, but it's been more than a year. "We're back at the same situation we were years ago with the lack of communication and now everybody's up in arms," said one investor named Marcus.
Akon, however, has reassured customers that the money will be returned: "I would do a world tour just to pay them all back."