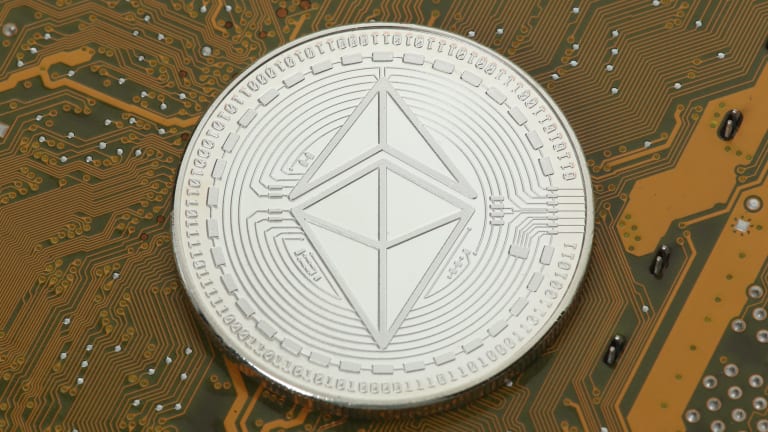 Ethereum Price Dips Below $4,000, As Whales Increasingly Dump ETH
The number of whales holding 10,000 ETH has seen a nearly 5% dip this year.
The world's second-largest cryptocurrency, Ether (ETH), has seen a wave of whales dumping the crypto, leading to the lowest number of Ethereum addresses holding at least 1,000 Ether in four years, according to Cointelegraph.
---
Learn how smart money is playing the crypto game. Subscribe to our premium newsletter - Crypto Investor.

---
As of Monday, only 6,292 Ethereum addresses were holding at least 1,000 ETH, blockchain data analytics firm Glassnode reported. This is the smallest count since April 2017, and illustrates a decline from this January, when more than 7,200 addresses had 1,000 ETH at the token's year-to-date peak.
Wallets with more than 1,000 ETH (or $3.92 million) are considered "whales."
Likewise, the number of whales holding 10,000 ETH (equivalent to approximately $39.20 million) has seen a nearly 5% dip this year, plummeting from around 1,200 in June to around 1,150 today.
On Tuesday, Ether reached an intraday low of $3,880, illustrating its ongoing challenges staying above $4,000. Ether has plunged by more than 3% in a correction that started on December 23.
It is possible for Ether's price to dip further in the future, such as reaching $3,200 in one worst case scenario.
Ether's price rally this year has largely been driven by investors who hold Ether in small numbers.
On Monday, Glassnode recorded an all-time high for the number of Ethereum addresses logging a balance above zero, reaching more than 71.23 million.
The number of wallets with at least 0.01 ETH also spiked, reaching 20.31 million.
Glassnode's data showed a nearly twofold increase in the number of addresses holding at least 0.1 Ether (~$400), reaching 6.44 million this week.