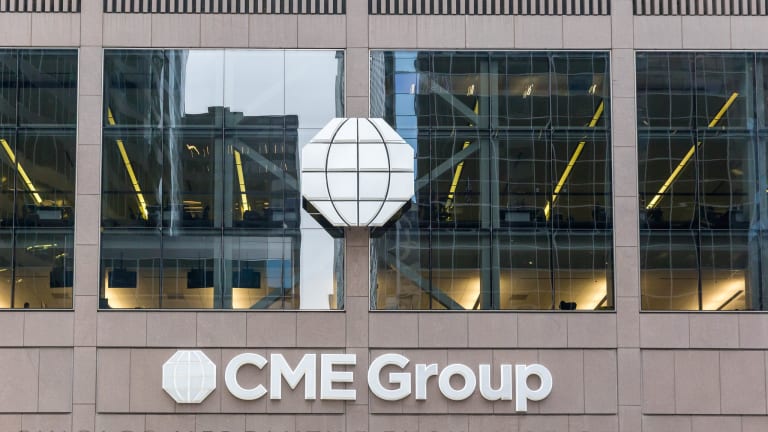 Ether Futures Trading Goes Live on CME Exchange
Ether futures began trading on the world's largest derivatives exchange yesterday.
Futures contracts for the Ethereum's cryptocurrency, ether, began trading on the Chicago Mercantile Exchange (CME) for the first time yesterday, with 77 contracts (worth roughly $6.3 million) changing hands.

The start of Ether futures trading has been hotly anticipated by traders. Ether bulls say the instruments represent a key mechanism for financial institutions to gain exposure to Ether as an asset class. 

"CME futures are more bullish than bearish for ETH, given where we are in the cycle," Chris Burniske, a noted analyst and co-founder of Placeholder Ventures, tweeted. 
The price of Ether has surged nearly three-fold since futures trading was announced. The price rose from $630 on Dec. 16 to to today's price of $1,660, hitting an all-time high of $1,764 on Feb. 5.
Messari co-founder Qiao Wang projected an ETH price of between $5,000 and $20,000 thanks to CME futures. "There's absolutely no reason to sell your long-term holdings here," he Tweeted. 
Ether's meteoric rise on the back of futures trading echoes Bitcoin's rally three years ago when it was introduced to the CME. The price of BTC rose from $6,000 to $19,783 at the time. That announcement also took place in December. 
Pundits on "crypto Twitter" have been quick to point out the similarities. One widely shared visual seems to show an uncanny resemblance between the price of Bitcoin and Ether in the years leading up to CME futures trading, with the Bitcoin graph exploding to the chart's upper-right corner.
Bitcoin's rally at the time quickly fizzled out, leaving it trending downwards for more than a year. (It hit a bottom of $3,146 in December 2018.)

But analysts have cautioned against reading too much into historical parallels between Ether and Bitcoin futures trading. 
The widely followed trader Alex Krüger said he didn't expect ETH to enter a bear market after its futures started trading on the CME, pointing out that the macroeconomic environment and market participants were very different in 2021 compared to 2017 when Bitcoin futures debuted.

He also said that Ether's price dynamics tended to follow Bitcoin's, while Bitcoin sets the market's direction.
Most of the contracts traded on the CME yesterday were for the February expiry. The remainder were for the March expiry. CME ETH futures are cash-settled, meaning no cryptocurrency changes hands.

The contracts are monthly and comprise 50 ETH each.