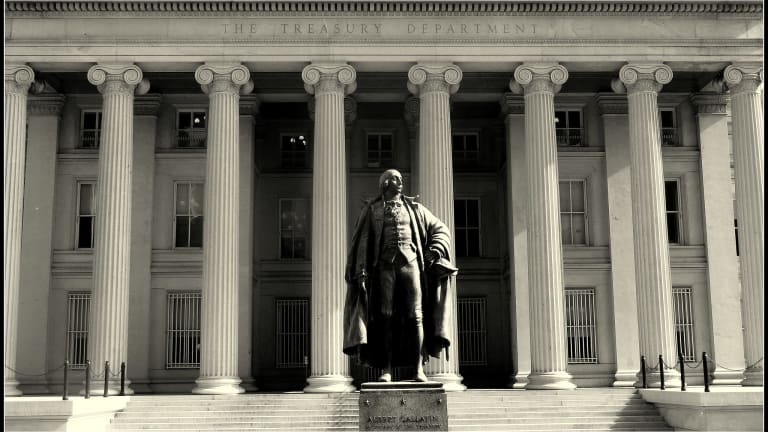 US Treasury Secretary Yellen Backs Digital Dollar Research
The new US Treasury Secretary supports the idea, in contrast to her predecessor.
US Treasury Secretary Janet Yellen said the Federal Reserve and other central banks should be investigating digital currencies that could make payments faster and cheaper. 
The Federal Reserve should explore the impact of a digital currency maintained by the central bank and based on a blockchain, Yellen told a conference organized by The New York Times. The effects on bank deposits, individual customers and illicit financial flows should be studied, she said. 
"There's a lot of things to consider here, but it's worth looking at," Yellen told the conference.
Yellen's remarks stand in contrast to her predecessor, Steve Mnuchin, who had dismissed the idea of a digital currency maintained by the Federal Reserve.

Mnuchin told a congressional hearing in 2019 that he and Federal Reserve chairman Jerome Powell saw "no need" for the central bank to issue a digital currency in the next five years. 
Yellen's comments backing digital currency research at the central bank and treasury department level could signal a shift in policy positions by the Biden administration, according to Bloomberg. 
"I read it as an endorsement for Treasury to be involved in the exploration of central bank digital currencies, and we hadn't seen that before," Josh Lipsky, the director of the Atlantic Council's GeoEconomics Center, told Bloomberg. 
The Federal Reserve Bank of Boston last year worked with the Massachusetts Institute of Technology's Digital Currency Initiative to research so-called central bank digital currencies. Federal Reserve governor Lael Brainard has discussed the idea in public speeches. 
Former Commodities Futures Trading Commission chairman Chris Giancarlo is also working on a "digital dollar" project with the consultancy Accenture and has been a vocal proponent of the idea.
While the treasury secretary was supportive of a digital dollar, she is not a fan of Bitcoin payments. She said the cryptocurrency is not widely used as a transaction method, and that it is an "extremely inefficient" way to perform transactions. She also said Bitcoin mining was too energy intensive. 
"The amount of energy that's consumed in processing these transactions is staggering," she said. 
The price of Bitcoin fell as much as 17% yesterday falling as low as $47,000 and then rebounding to the $55,000 mark. It has continued to fall in trading today, plunging as low as $46,555. It's currently trading at around $48,000 according to Messari data.