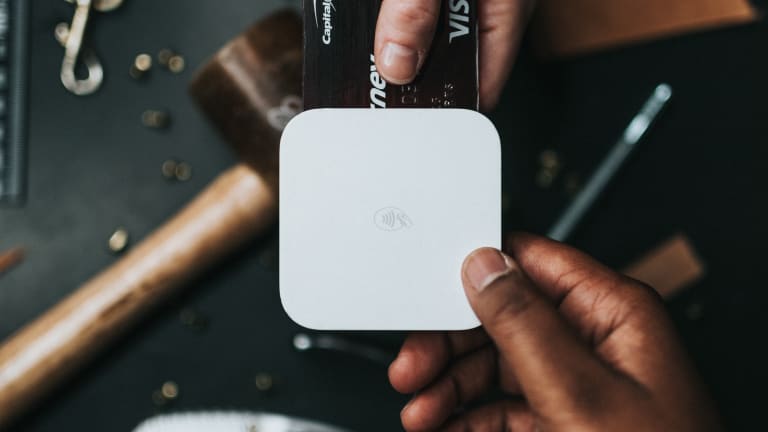 Visa Will Help Banks Offer Bitcoin to Customers
Digital bank First Boulevard is the first financial firm to join Visa's effort.
Visa is developing a platform that will let banks offer Bitcoin buying and trading services to customers, the payments giant said on Feb. 3. 
First Boulevard, a digital bank focused on Black customers, has been selected as the first user of Visa's platform. First Boulevard customers will be able to buy, hold and sell Bitcoin as the bank progresses through Visa's Crypto APIs Pilot Program. 
"With this pilot program, we want to extend the value of Visa to our neobank and financial institution clients by providing an easy bridge to crypto assets and blockchain networks," Jack Forestell, Visa's chief product officer, said in an announcement.   
Visa's program allows its banking customers to access the infrastructure for dealing with cryptocurrencies provided by its partner, Anchorage. This is done through application programming interfaces, or APIs, that allow separate software systems to connect with one another. 
Anchorage is a cryptocurrency custodian that received a national trust charter in January, making it a national bank regulated by the U.S. Office of the Comptroller of the Currency. 
Visa's plan to connect banks to cryptocurrency providers comes as its chief executive officer Al Kelly highlighted the asset class during an earnings call on Jan. 28, citing "a growing interest in digital currencies." 
Kelly said his firm viewed cryptocurrencies like Bitcoin as "digital gold" that investors tend to hold as assets. These assets are not primarily used to enable payments, he said. Visa's cryptocurrency strategy is therefore to help digital wallets and exchanges let their customers buy cryptocurrencies more easily. Once users are within the Visa system, they can also choose to spend their cryptocurrencies at merchants, he said. 
Kelly outlined a second category within the broader cryptocurrency market consisting of digital currencies backed by fiat money. He called these digital currencies "an emerging payments innovation" that could be used for global commerce. 
"We think of digital currencies running on public blockchains as additional networks just like RTP or ACH networks, so we see them as part of our network of networks strategy," he said, referring to real-time payments (RTP) and automated clearing house (ACH) payment networks.  
Kelly's bullish remarks on cryptocurrencies stand in contrast to his predecessor Charlie Scharf's comments on Bitcoin in 2014. At the time, Scharf said that while Bitcoin was interesting, traditional payments systems were safer for consumers. He added that his firm wasn't concerned with the technology. "We feel quite comfortable with the business we have here."