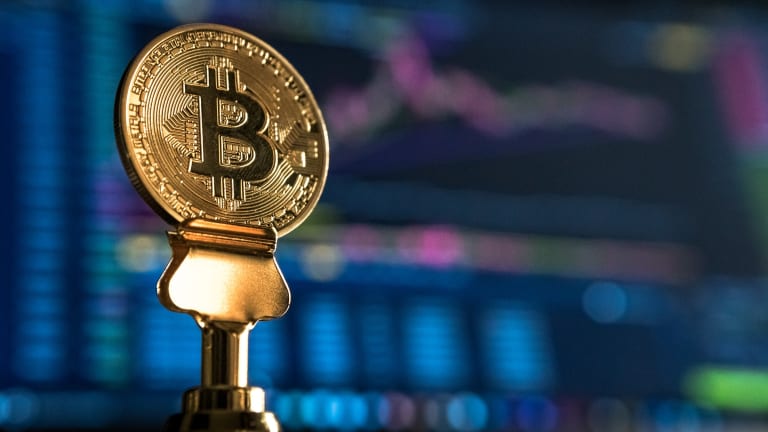 Bitcoin Price Sets New Record Above $50,000
Bitcoin's record-breaking price comes as MicroStrategy prepares to buy more of the cryptocurrency.
Bitcoin broke the $50,000 barrier Tuesday (Feb. 16), rising to $51,328 at press time, according to Messari data. It fell as low as $47,872 in the interim. 
Bitcoin's rally above $50,000 was hailed as a "historic" third parabolic advance by the noted technical analyst Peter Schiff. The cryptocurrency broke the $40,000 level 40 days ago, on Jan. 8. 
"Bitcoin is undergoing its third parabolic advance in the past decade. A parabolic advance on an arithmetic scale is extremely rare - three on a log scale is historic," he tweeted.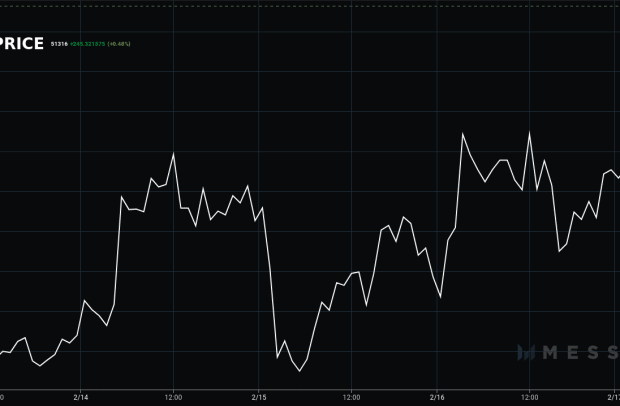 Before Bitcoin set records, MicroStrategy, the software firm that made headlines for being the first large firm to hold Bitcoin on its balance sheet, announced plans to buy $600 million more of the cryptocurrency. 
MicroStrategy filed yesterday to sell $600 million in convertible bonds to acquire more Bitcoin. If successful, it would take its Bitcoin holdings to $1.65 billion. 
This would be Microstrategy's second bond offering to raise money for more Bitcoin. It first held such an offering in December, raising $650 million. 
MicroStrategy's stock has soared since it began adding Bitcoin to its balance sheet, outperforming even Bitcoin itself by over 100 basis points since August, according to Bloomberg. It trades at around $950 a share, up from $135 on Aug. 11. 
MicroStrategy's Bitcoin tactics have led to interest on Wall Street among institutional investors seeking exposure to the asset class. The fund manager Bill Miller called MicroStrategy stock an "almost-free call option on Bitcoin," referring to the firm's debt-free balance sheet, apart from the bond offerings for Bitcoin, and strong operating business. 
Some analysts are not convinced Bitcoin's rally can go on. JP Morgan said in a research note to clients that the cryptocurrency's price is "unsustainable" unless volatility can be tamped down. 
The idea that rising demand from corporations seeking Bitcoin for their balance sheets also took a blow, as a Gartner survey showed that the vast majority of treasurers were not looking to add the cryptocurrency. 
The survey of 77 finance executives, including 50 chief financial officers, showed that 84% had no plans to ever acquire Bitcoin for their companies. Five percent responded they plan to add Bitcoin to their company balance sheets this year.