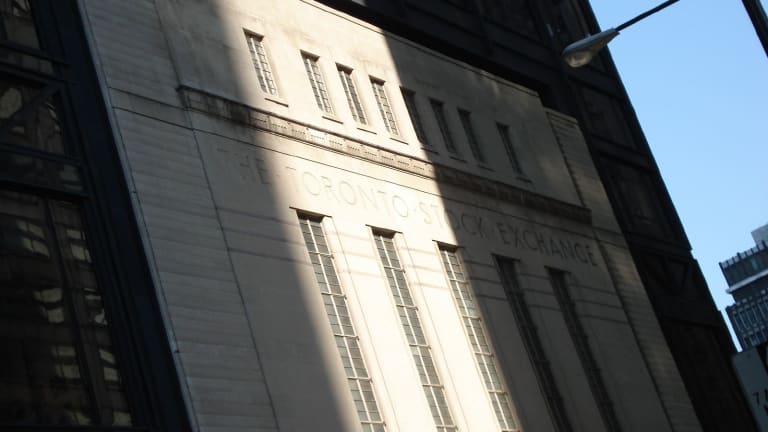 $421 Million Flows to North America's First Bitcoin ETF In Two Days
Canada's Purpose Bitcoin ETF has surged since its listing.
The Purpose Bitcoin exchange-traded fund (ETF) has $421.8 million in assets under management just two days after it launched. The instrument is traded on the Toronto Stock Exchange. 
The ETF, which trades under the BTCC ticker, launched on Feb. 18 and was hailed as the first Bitcoin ETF in North America. Its performance since then has beaten analyst expectations, including Bloomberg's senior ETF analyst Eric Balchunas, who estimates the fund would become the largest ETF in Canada in 20 days if it maintains its pace. 
"Proportionally speaking it is the equivalent of a US ETF taking $8 billion in the first two days. If it were to keep up this pace it will be the biggest ETF in Canada in 20 days," he tweeted. 
Bitcoin set another record high on Feb. 21, crossing the $58,000 mark. The market value of all Bitcoin in circulation crossed the $1 trillion mark two days earlier. 
Canada's equity market is about 8% the size of the United States', with about $215 billion in assets under management for all ETFs in the country, according to Bloomberg. 
Signs that Purpose fund would be a hit with investors were evident from the moment it began trading. It attracted the most trading volume in the country on its first day of trading, and added 40% more in volume on the second day according to Balchunas. "This is just wild," the analyst tweeted. 
Another Canadian Bitcoin ETF, managed by Evolve, launched a day after the Purpose fund. It trades under the EBIT ticker on the Toronto exchange. It has attracted some $1.3 million in assets after a day of trading. 
Both Canadian funds charge a 1% management fee and physically settle their Bitcoin, meaning they buy and hold the cryptocurrency instead of futures contracts or synthetic instruments. The Purpose fund currently holds 6,036 Bitcoin in cold storage. 
Market observers say a bitcoin ETF in the United States is becoming more likely.

Cathie Wood, who heads the $5 billion Ark Invest fund, told CNBC that "the probability of an ETF has gone up" in the United States. Wood believes that the new top US securities regulator, Gary Gensler, is knowledgable enough about Bitcoin to potentially approve an ETF. 
Investors in the US pay more for exposure to Bitcoin on the public markets by trading units of the closest thing, the Grayscale Bitcoin Trust, which carries an average premium of 37% to Bitcoin's spot-market price, according to Bloomberg.