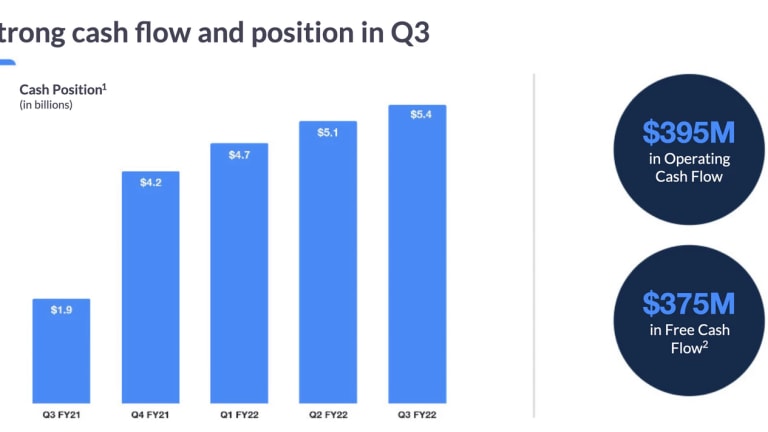 ZM stock earnings summary, ARK buys on weakness
ZM reported fine earnings but the numbers now prove what has been suspected, the ZM growth trajectory has flattened
ZM (Zoom) reported fine earnings but the numbers now prove what has been suspected, the ZM growth trajectory has flattened and will likely stay that way until...🤷‍♂️ This doesn't imply a bad business or problem, simply that it's going to take more time for Zoom to grow into the company ARK thinks it will become.

Zoom is a platform that will likely remain important for years to come as the business world continues to employ a hybrid communications model. But it was that growth trajectory that lead to the big multiple Zoom enjoyed. We now have a resetting of expectations as analysts have lowered estimates which moved the stock down 20% in the days following earnings.

Zoom is a solid, profitable company...
They'll continue to grow and be a company to watch but, as stated in posts before, these valuations did get fairly stretched leaving zero room for earnings to be anything other than a blowout.

ARK owns 2.23% of the company. It's the 5th largest holding across the portfolio.