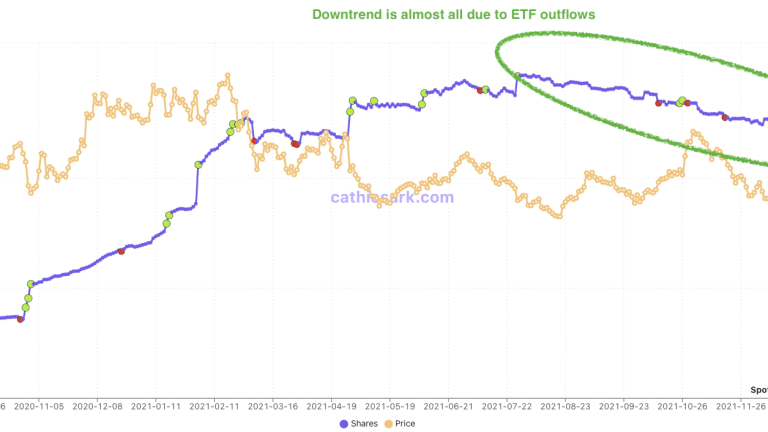 Cathie Wood buys SPOT (Spotify), the new #1 podcast platform.
Spotify's addressable market remains misunderstood and one of ARK's highest convictions.
Now that we've talked about streaming a little bit, let's note the difference between passive and active streaming.

Active streaming requires your complete attention: video.
Passive streaming does not: audio.

This means that SPOT doesn't have the same time restraint for it's customer base since users can listen to Spotify while working, driving, cooking, etc. I know people who listen to Spotify for white noise while sleeping. Spotify's usable time window is massive compared to streaming video.

Spotify has gone from nothing in podcasting to #1 in four years, surpassing Apple Podcasts. They also trade well below their average forward price-sales multiple which makes the ARK buys here not all that surprising.

The recent quarter was good from a financials perspective, beating on top and bottom line. User growth guidance, lower than what analysts would like, is what caused the stock to fall.

Against shares sold due to ETF outflows SPOT has been one of the most steadfast ARK convictions as we can see in this chart...

The shares trend is down due to ETF redemptions (people selling their ARK ETF shares). ARK hasn't sold much via direct trades at all. The holdings line would be almost flat if it weren't for those redemptions.

ARK owns 2.8% of the company, it's the 12th largest holding in the portfolio.

On a related note, streaming user generated content is the new major trend in social media. I recently did 45 seconds on this topic...