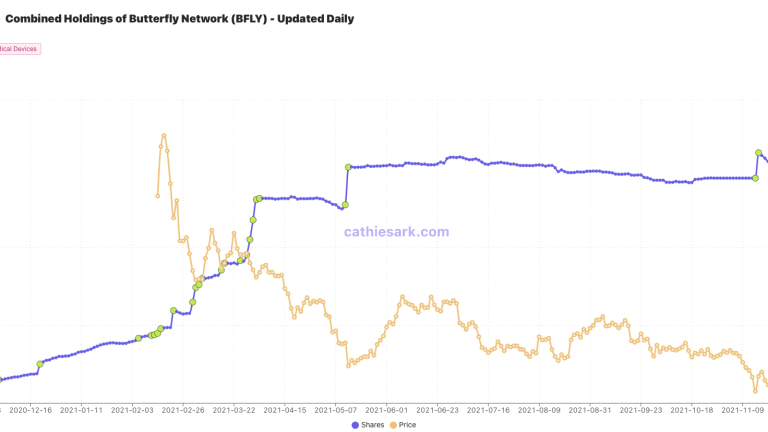 ARK now a net seller of BFLY stock
ARK has become a net seller against all-time low prices
BFLY (Butterfly Networks) ARK has become a net seller against all-time low prices. Though I haven't kept a close eye on competitors there has been nothing but positive news for BFLY.

Coming down from a very lofty valuation BFLY is now trading at about 12x 2021 sales.
ARK remains a holder of about 5% of the company.